During last year's trial in which graduating senior Owen Labrie was charged with sexually assaulting a younger student at the prestigious St. Paul's School, his accuser was shielded in anonymity by law.
Chessy Prout, who was 15 years old at the time of the incident, has now decided to publicly reveal her identity in order to speak out about the crime.
"I want everyone to know that I am not afraid or ashamed anymore, and I never should have been,'' Prout told Savannah Guthrie in an exclusive interview that aired on TODAY Tuesday.
Labrie, 20, was acquitted on three counts of felony sexual assault in August 2015 and convicted on three counts of misdemeanor sexual assault, felony illegal use of computer services and misdemeanor endangering the welfare of a child. He is currently appealing the verdict.
Labrie had been accused of raping Prout during a ritual called the "Senior Salute" at the prestigious boarding academy in Concord, New Hampshire. The ritual involves seniors trying to have sex with younger girls in the school before graduating.
"It's been two years now since the whole ordeal, and I feel ready to stand up and own what happened to me and make sure other people, other girls and boys, don't need to be ashamed, either,'' Prout said.
Prout says the criminal trial, which made national headlines, could have been avoided.
"We had been prepared to just receive an apology letter,'' she said. "We had been prepared to finish this and just move forward with our lives and let them move forward with their lives, but, you know what, in the pursuit of justice I would've done anything."
Prout took the stand and testified for three days during the trial.
"It was something that was necessary,'' she said. "Although it was scary and although it was pretty difficult...I wouldn't be where I am today without having been able to speak up for myself during that time,'' she said.
RELATED: Prout's family files suit against St. Paul's School
In October 2015, Labrie was sentenced to a year in jail, but was initially free while the appeal of the verdict was pending. Labrie was ordered to adhere to a curfew from 5 p.m. to 8 a.m. at his mother's house in Vermont, but was found by a judge to have violated the curfew in March and taken into custody to begin serving his jail sentence.
However, he was freed on bail again in May after a New Hampshire judge gave him another chance to live at his mother's house as long as he wears a GPS monitor as he awaits his appeal. Labrie is also currently registered as a sex offender in New Hampshire pending his appeal.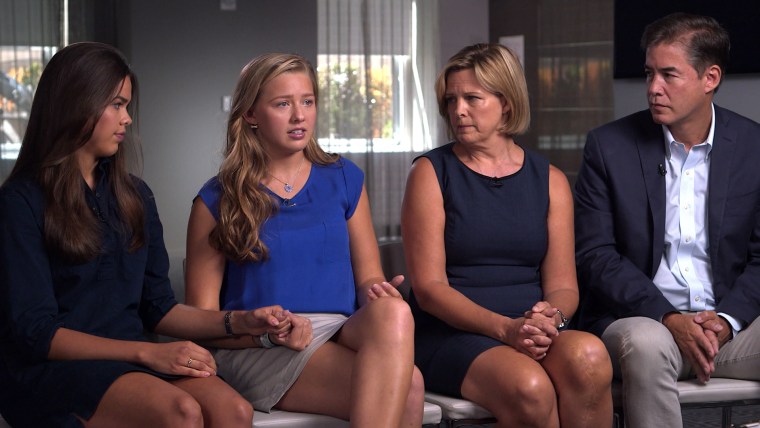 "I hope he learns,'' Prout said. "I hope he gets help. And that's all I can ever hope for in any sort of process like this. Because if he doesn't learn, he will do it to another young woman."
While Labrie was convicted on misdemeanor charges, the jury acquitted him of the more serious felony sexual assault charges.
"They said that they didn't believe that he did it knowingly, and that frustrated me a lot because he definitely did do it knowingly,'' Prout said. "And the fact that he was still able to pull the wool over a group of people's eyes bothered me a lot and just disgusted me in some way."
St. Paul's School had long been part of Prout's family, as her father, Alex, is a graduate along with her older sister, Lucy. Chessy was adamant about returning to school in the wake of the trial, but said previous male friends would no longer speak to her.
On one occasion, she claims a pair of senior football players organizing a Powder Puff football game said, "We're only directing this at the upper formers because we're not allowed to look at lower formers anymore."
"I looked at them like this and thinking that that had to be approved by the rector of the school,'' Prout said. "And they let those boys go up there and make a joke about consent and the age. I said to myself, 'That's it, I don't have to deal this anymore.
"I tried my best to go back to my school and try to have a normal life again. But if they're going to treat this topic as a joke, this is not a place I want to be."
In June, the Prouts filed a civil lawsuit against the school, arguing that it failed to protect children entrusted to its care. St. Paul's School issued the following statement to TODAY:
"As was the case when the survivor was a student here and subsequently, the School admires her courage and condemns unkind behavior toward her. We feel deeply for her and her family. We have always placed the safety and well-being of our students first and are confident that the environment and culture of the school have supported that. We categorically deny that there ever existed at the School a culture or tradition of sexual assault. However, there's no denying the survivor's experience caused us to look anew at the culture and environment. This fresh look has brought about positive changes at the School."
On Aug. 15, attorneys for St. Paul's School made a request that Prout's identity be publicly released. The school argued that her family is attacking its reputation "from behind a cloak of anonymity," according to court documents.
"Unfortunately, it seems like the school's reputation became more important than supporting our daughter,'' Prout's mother, Susan, told Guthrie.
"There was just no recognition that I had gone through something like this,'' Chessy said. "And that is one of the reasons why we're pushing for change."
In response NBC News' specific question about programming, the school says they:
Employ developmentally appropriate education models designed to prevent and reduce risky adolescent behavior.
Implement healthy boundary and bystander intervention programming for adults and students.
Engage external teams of experts to examine the health of the student culture.
Bring in leading experts to train the faculty on adolescent relationships, consent, sexuality, and culture.
Created an Associate Head of School position for the purpose of integrating and advancing healthy culture initiatives.
Continually assess and strengthen our advising system and the role of the head of house.
Regularly review and clarify rules governing student behavior.
Regularly review and upgrade our security systems.
Led a nationally recognized symposium on the influence of technology on adolescent relationships
Prout is now working with the non-profit Promoting Awareness Victim Empowerment (PAVE) organization, which "works both to shatter the silence and prevent sexual violence through social advocacy, education and survivor support." PAVE is launching a new site, I Have the Right To, on Tuesday in the wake of Prout's interview.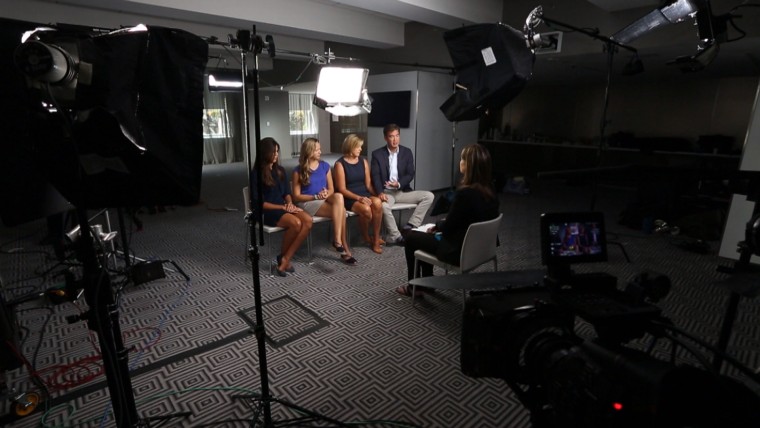 "I want other people to feel empowered and just strong enough to be able to say, 'I have the right to my body. I have the right to say no,''' Prout said.
Prout has been grateful for the support of her family during the trial and its aftermath.
"I just can't imagine how scary it is for other people to have to do this alone, and I don't want anybody else to be alone anymore,'' she said.
Follow TODAY.com writer Scott Stump on Twitter.