Captain Chesley "Sully" Sullenberger is one of my heroes — but not for any of the reasons you'd expect.
I wasn't on Flight 1549. I didn't have a loved one on the bird-struck jet. I didn't witness the water landing first-hand. And I wasn't a first responder.
But Sully is undoubtedly a hero of mine, and it's all down to a decision he made three years after he successfully put his plane down in New York's Hudson River.
My father, Jeffrey Zaslow, was quite close with Sully. The two spent countless hours together writing "Highest Duty," the pilot's biography. When my father died suddenly, Sully didn't wait a moment. He touched down in Detroit shortly after receiving the news, eventually delivering a beautiful eulogy.
He was there as my dad's friend, and for that, I'll be forever grateful.
"Not only did I want to," Sully told me about speaking at the funeral, "but I felt like I needed to."
Their best-selling book has since been adapted into the movie "Sully," directed by Clint Eastwood and starring Tom Hanks.
"He [my father] came to the interview so prepared, including some pages he had written," Sully explained. "He was so passionate about it and I could just tell this man was fully alive and was going to be someone who would work very hard, like the filmmakers, to get it right."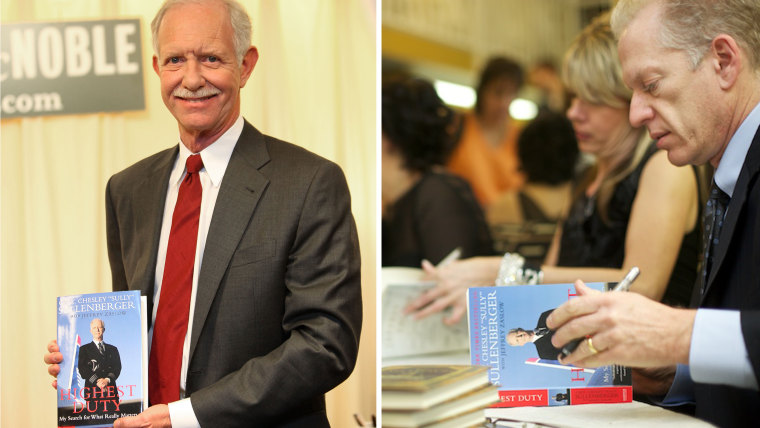 Initially, Sully was uncomfortable being hailed as a hero. He saw himself as a man doing his job, but that view has since changed.
"I think with the passing of time and having processed and written about it with your dad, I have come to a greater and fuller appreciation of what we accomplished that day and people's needs to feel the way they do about it," Sully said.
RELATED: Passengers describe what it felt like landing in Hudson River
For survivors like Ben Bostic, who was seated in row 20, the event will define the rest of his life.
"There hasn't been a day in seven years that I haven't opened the blinds and felt grateful for another sunrise," Bostic, 46, said.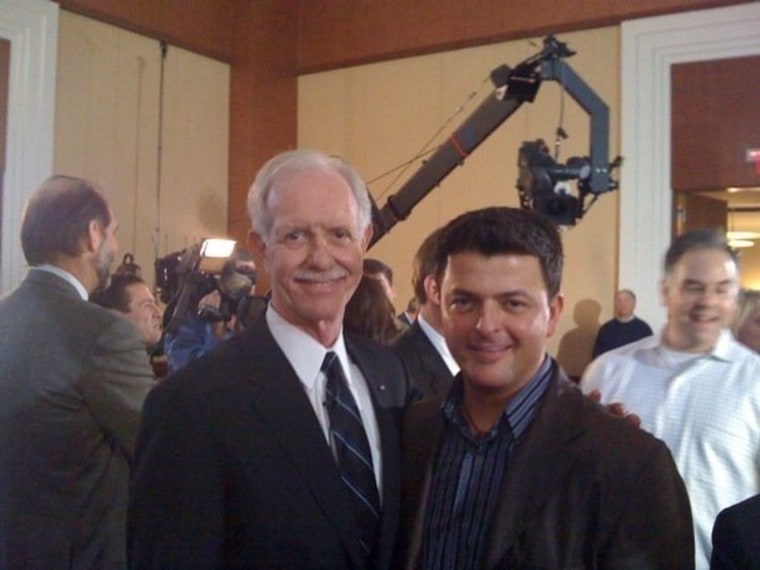 Bostic says he thanks Sully every day — and in turn, Sully now sees why his actions gave people hope.
"In this crisis, a large group of people came together and rose to the occasion and made it their mission to make sure every life was saved," Sully said. "I think it was a reaffirmation of human nature at a time when we all needed it."
An urge to fly and protect
Both my father and I — at different points in our lives — were intrigued by the life experiences that led Sully to do what he did.
The captain points to the death of his father, who took his life in 1995, as weighing heavily on his mind the day of the landing.
RELATED: Watch the trailer for 'Sully'
"The fact that I couldn't save my father's life made me more determined to save every life on that flight, including my own," he explained.
Sully, like many young children, had dreams of flying. He was five when he asked for, and received, his first toy airplane for Christmas.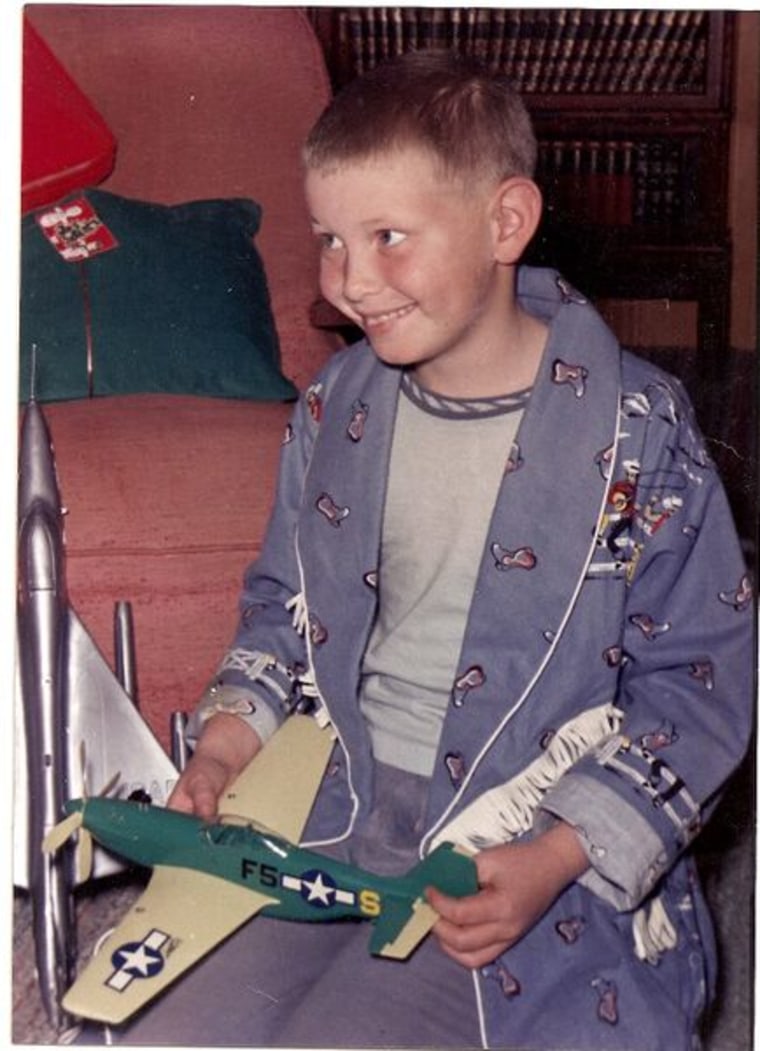 He went on to become an Air Force fighter pilot, where he watched many of his fellow servicemen struggle — and in many cases, lose their lives. He even had a few close calls himself.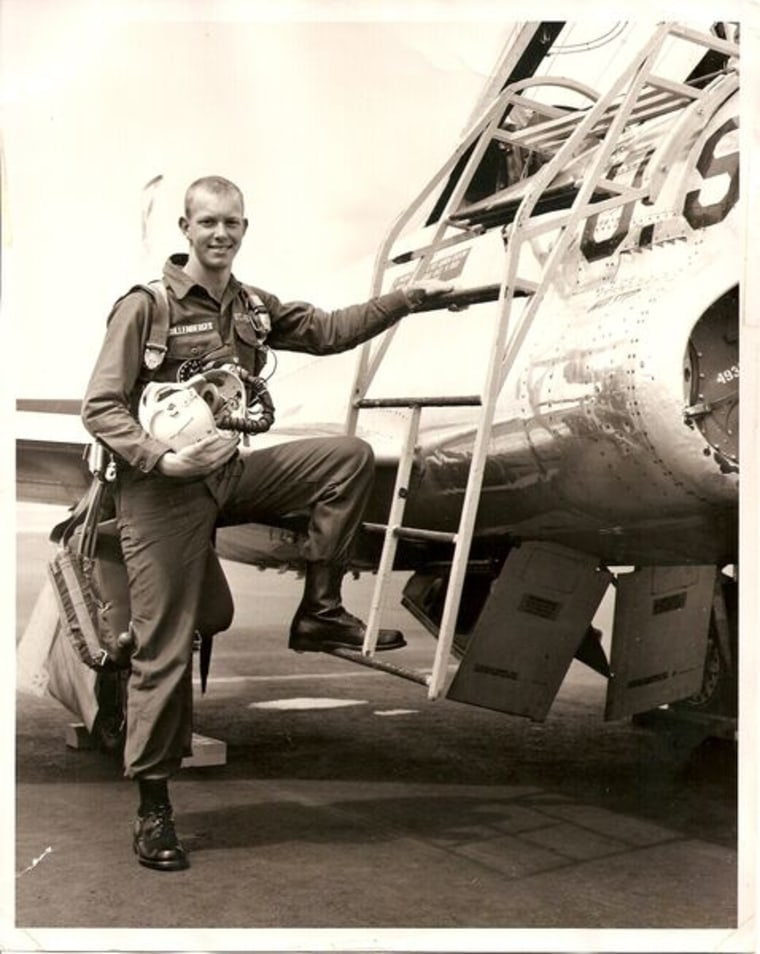 In 1980, he launched his private aviation career as a pilot with US Airways. By the time he retired in 2010, Sully had racked up over 40 years and 20,000 hours of flying.
That's who he is
At the movie's premiere in New York City, I got to meet Sully again. When my dad's name appeared on the screen, he put his arms around my family from the row directly behind us.
That's just the kind of man Sully is.
"Lorrie and I think of your family often," Sully wrote to me in an email back in October. "I know Jeff would be excited about this project, to see much of what we did together on the big screen."
It was incredible to watch my dad's work come to life right in front of me. If only he could've been there to see it too.