Cheryl Burke will no longer serve as co-host at the 64th Annual Miss USA Pageant.
The TV personality and former "Dancing With the Stars" pro made the announcement Tuesday, one day after NBC announced it would no longer air the Miss USA and Miss Universe pageants —which were part of a joint venture between Donald Trump and the network — due to derogatory statements Trump recently made regarding Mexican immigrants.
"In light of the recent statements made by Donald Trump and the subsequent decision by NBC to cut ties with Mr. Trump, I cannot in good conscience move forward with participating in this year's Miss USA Pageant as its co-host," Burke announced in a statement posted to Facebook.
"Effective today I have withdrawn from my duties with Miss USA. Although I will not be there in person, I wish all of the contestants much luck as I know how hard they've all been working over the last year to try and realize their dreams."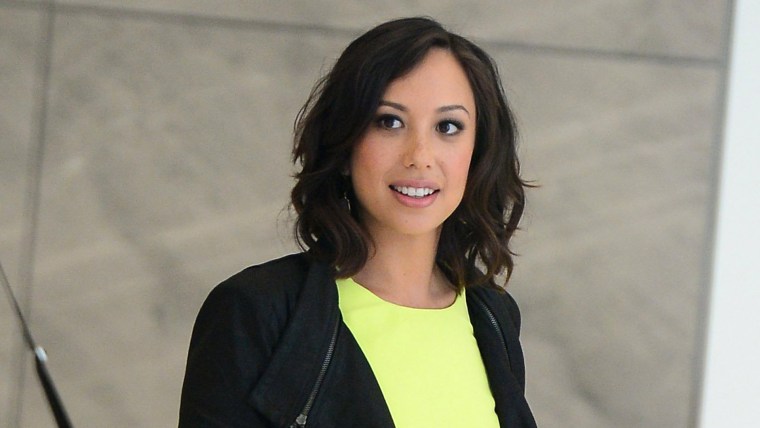 NBC has confirmed that MSNBC's Thomas Roberts will also be withdrawing as a co-host from the Miss USA Pageant, and Roberts took to Twitter to share his well-wishes for the contestants.
The 2015 Miss USA pageant is still scheduled to take place in Baton Rouge, Louisiana, on July 12.
In a statement Monday, the Miss Universe Organization said it was "disheartened by recent events but the show will go on."
"The Miss Universe Organization is built on a foundation of inclusion and continues to be a celebration of diversity and of all cultures," it added. "This year's Miss USA contestants represent many different ethnic backgrounds, including six Latinas (four of whom are of Mexican descent)."
On Monday afternoon, NBCUniversal announced that it was cutting ties with Trump in the wake of his comments.
"At NBC, respect and dignity for all people are cornerstones of our values," the network said in a statement. "Due to the recent derogatory statements by Donald Trump regarding immigrants, NBCUniversal is ending its business relationship with Mr. Trump."
MORE: Trump says Mexico sends its problems to the U.S.
Trump made his controversial statements as part of his announcement of his 2016 presidential bid on June 16.
"When Mexico sends its people, they're not sending their best," the real-estate mogul said. "They're not sending you. They're sending people that have lots of problems, and they're bringing those problems with us. They're bringing drugs. They're bringing crime. They're rapists. And some, I assume, are good people, but I speak to border guards and they're telling us what we're getting."