Chelsea Clinton has come to the defense of President Trump's youngest son after the 10-year-old became the subject of social media jokes following the inauguration.
"Barron Trump deserves the chance every child does-to be a kid," the daughter of former President Bill Clinton and Trump's Democratic rival, Hillary Clinton, wrote Sunday in both a tweet and a Facebook post.
But Clinton then went on to take aim at Barron's dad.
"Standing up for every kid also means opposing POTUS policies that hurt kids," she said in the same Tweet.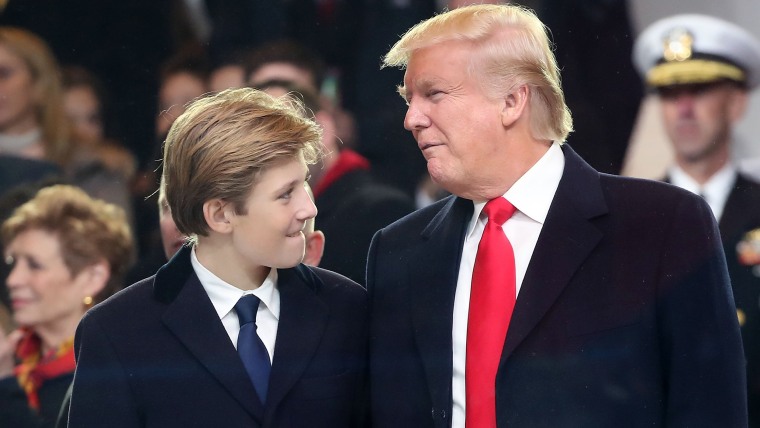 Barron's appearance at his father's inaugural ceremony Friday, and the parade that followed, prompted numerous memes and social media posts that mocked the boy's facial expressions and demeanor.
Clinton understands very well what it's like to the subject of critical attention. Her parents repeatedly pleaded with the press to keep their distance from their daughter during President Clinton's two terms in the White House.
RELATED: Farewell to the first daughters: Malia and Sasha Obama's best moments
Clinton is also a good friend of Barron's half-sister, Ivanka Trump, although the current first daughter said in a recent interview that the two have not spoken since her dad won the general election.