When Desiree Andrews heard taunts coming from the gymnasium bleachers, the middle school cheerleader with Down syndrome tried to ignore them. But three basketball players from her school team could not.
They walked off the court and confronted the bullies.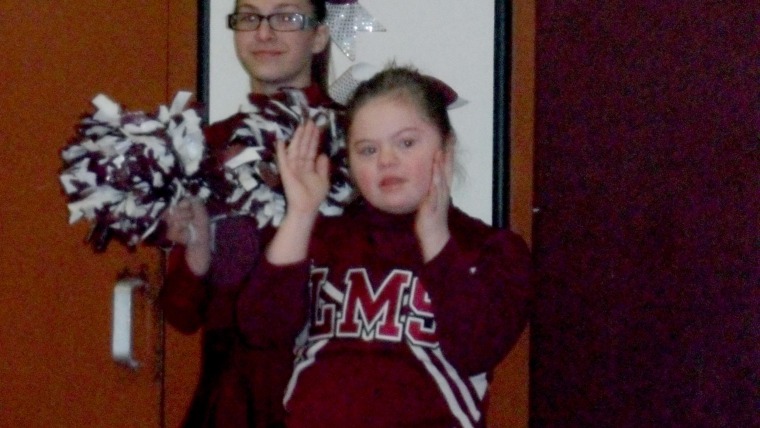 \
"When I heard they were talking about her, it kind of, like, made me mad," Miles Rodriguez told NBC affiliate TMJ4. "A couple of us went over there and were like, can you guys just stop? That's not right."
That experience last year changed the lives of Desiree and her classmates at the Kenosha, Wisconsin, middle school she attends.
Team members now actively look out for her off the court and on, where she was always introduced as part of the starting lineup, getting high fives and fist bumps from players passing by.
WATCH: News report of the incident
Rodriguez and the two other boys who came to Desiree's rescue are now eighth graders. Earlier this week, they played their final basketball game in the school gym, which was renamed this month in her honor as "D's House."
Desiree's father, Cliff Andrews, said he was stunned by the dedication.
"I was floored," he told TODAY.com. "This whole experience has been amazing."
Andrews said that for years, his daughter has loved telling people that she's "famous" because she has an assistant at school.
"Well, now she's on Cloud Nine because she really is famous. She's been on TV, she had a dedication ceremony and I'm getting thousands of emails on her behalf," he said. "She's absolutely loving it."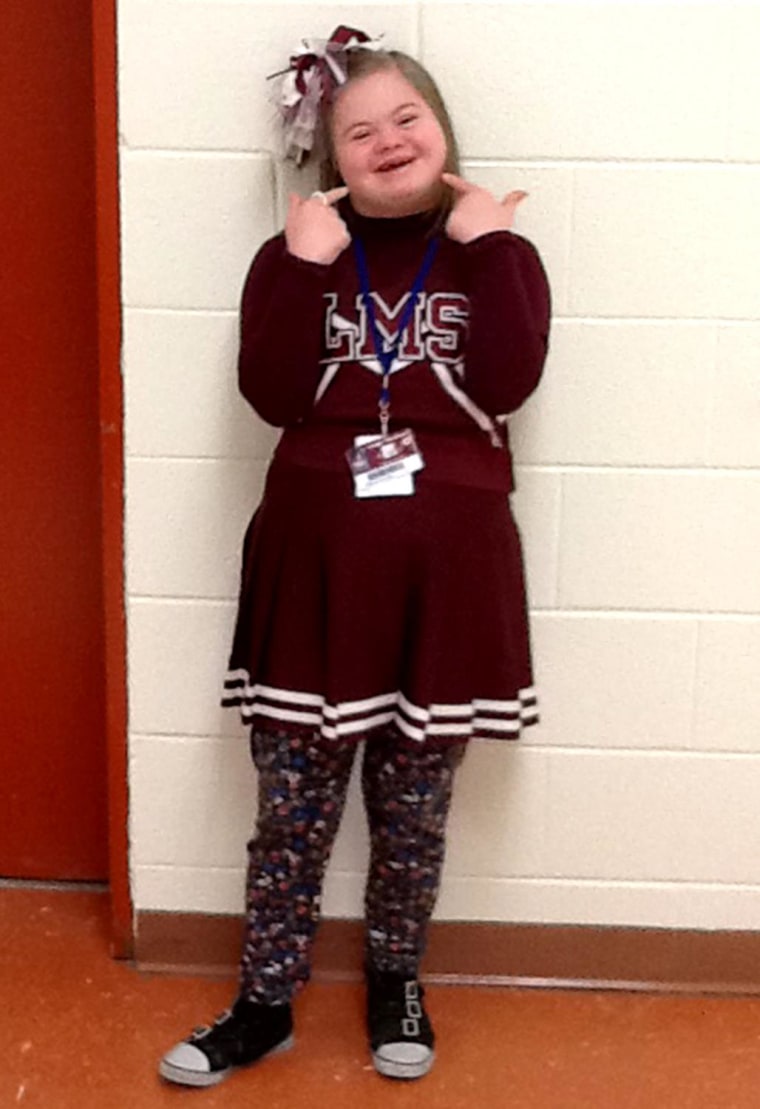 When the bullying incident happened last school year, it rattled members of the basketball team.
"It's not fair when other people get treated wrong because we're all the same," said Scooter Terrien, who along with Rodriguez and Chase Vazquez, came to Desiree's defense. "We're all created the same. God made us the same way."
Andrews said the incident probably upset him more than his daughter.
"She threw her arms around me, gave me a big hug and told me, 'Papa, it's okay. I still love them, even if they don't like me,'" Andrews said. "She's good with it. Desiree loves unconditionally."
Andrews said he's since talked briefly to the three boys but also has asked their coach to relay his deep gratitude for what they did.
"He tried to get me back to the locker room and do it myself, but I'm not good at speaking in front of crowds," he said. "Besides, I knew I would just break down — and I didn't want to cry in front of all the boys."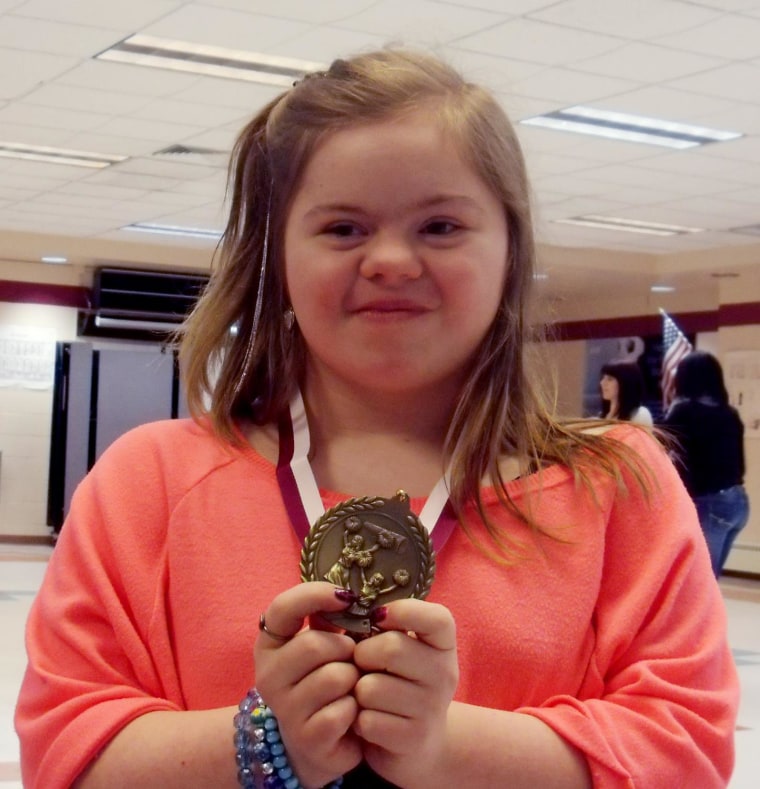 Andrews said his daughter has loved cheerleading because it combines her two favorite interests: music and dancing. She's also a "diehard" fan of "Glee," and motivated by a character on the show who also has Down syndrome – and is a cheerleader.
"She told me, 'If she can do it, I can do it.' So I approached the school about it, and they were more than happy to accommodate her," Andrews said.
"The cheerleaders and everybody there all help keep an eye on her throughout the day," he said. "The students at Lincoln Middle School have just been phenomenal."
Follow TODAY.com writer Eun Kyung Kim on Twitter or on Google+.