Here's a look back at the most popular stories on TODAY this past week. What did you miss?
1.'This is what 24 hours postpartum looks like': See why mom's selfie went viral
One mother's gritty, vulnerable selfie, including her still protruding belly. dramatized the powerful emotions many moms feel just after childbirth.
2. Grieving mother shares her baby's last video, hoping it will save lives
The video is barely half a minute long, but may be an unforgettable lesson for parents about how dangerous whooping cough can be. (Warning: This video contains content that may be upsetting.)
3. Toxic shock syndrome linked to tampon use nearly kills Michigan teen girl
Rylie, a healthy and athletic teen from Greenville, developed toxic shock syndrome from overgrowth of the staph A bacteria — perhaps from the tampons she was using at the time.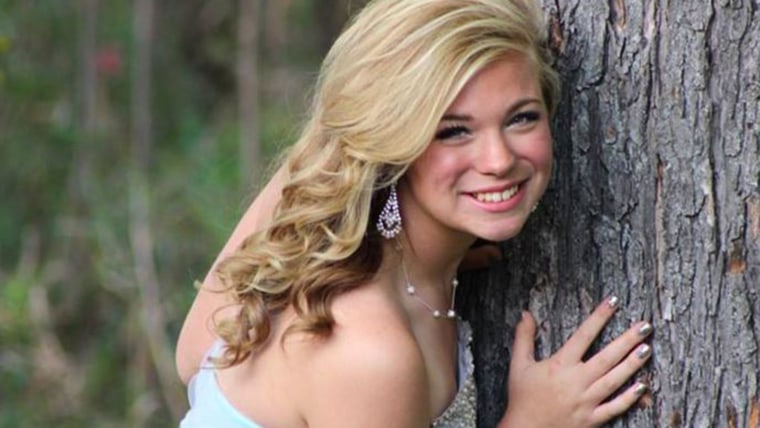 4. Target cashier's patience with elderly customer inspires others
A Target cashier's simple act of kindness has shown that, sometimes, just slowing down and showing patience can make all the difference.
5. How to hang pants so they won't slip off the hanger
Fixing that wrinkly mess on the floor of your closet is easier than you think — and it doesn't involve buying brand-new hangers or ironing your pants multiple times.
6. What's it like to win $528M? Powerball winners talk 'overwhelming experience'
In just four days since announcing their Powerball win on TODAY, John and Lisa Robinson felt its life-changing effects.
7. Mind-blowing math trick can tell your age and shoe size in 6 steps
No, it's not some modern sorcery — just a fun math trick that can arrive at your age and your shoe size in six simple steps.
8. Savannah Guthrie's guest room gets a whirlwind makeover on TODAY show
The TODAY anchor recently opened the door to her guest room, where she's thrown everything from baby Vale's clothes to a pair of ice skates over the years.
9.Steve Harvey and Miss Colombia open up about pageant mistake on TODAY
It's impossible to re-watch that memorable Miss Universe moment — the one in which Steve Harvey calls for a halt in the celebration to explain that the crowned winner didn't really win at all — and not feel sorry for everyone involved.
10. Channing Tatum pours heart out to 'magical' wife, Jenna Dewan Tatum, on Instagram
Channing Tatum posted not one, but two photos of his "magical" wife — just because.
Follow Randee Dawn on Twitter.