Chandra Levy's mother says there more to the story of her daughter's relationship with Gary Condit than the former congressman has claimed.
In an interview with Dr. Phil McGraw Thursday, Condit maintained he and Levy barely knew each other. At the time of Levy's disappearance in 2001, there was media speculation that the married California congressman was having an affair with the 24-year-old intern.
"I did not have a romantic involvement with her, and I was not involved in her disappearance in any way,'' Condit told McGraw.
Susan Levy disputed Condit's characterization of the relationship in an interview with Joe Fryer on TODAY Friday.
"It wasn't a made-up thing, they weren't just good friends,'' she said. "I know otherwise, because I did talk to my daughter, and I found out who she was dating secretively because I was able to guess it."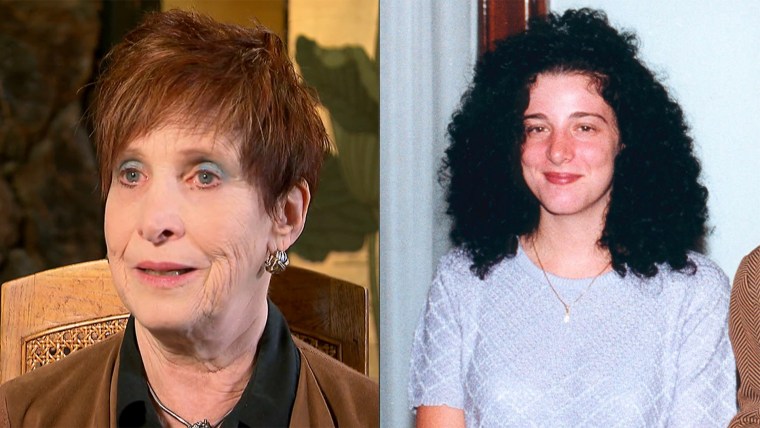 RELATED: Gary Condit speaks out about Chandra Levy, 15 years after her murder
Levy still has many questions about her daughter's death, which was ruled a homicide in 2002 after her remains were found in Rock Creek Park in Washington, D.C. Condit denied any involvement with her disappearance and was quickly dismissed as a suspect by investigators.
He also denied having any type of sexual relationship with Levy.
"I haven't answered that question publicly for 15 years, and I'm not going to change my position or my view on that today or any time in the future,'' Condit told McGraw. "Not only is it not relevant, but I think that people are entitled to some level of privacy."
Levy became emotional while watching the Condit interview.
"My heart is broken,'' she said. "And he's trying to clear his name, and that's OK."
Condit, who lost his House re-election bid in 2002, has co-authored a book, "Actual Malice," that delves into the scandal. Levy told Fryer she has no plans to read it.
RELATED: Murdered D.C. intern Chandra Levy's parents still feel 'tremendous sadness' 15 years later
In 2010, Ingmar Guandique, who was already serving time for sexual assault, was charged and found guilty of Levy's murder. However, after a new trial was ordered this year, prosecutors dropped the charges, saying they could no longer prove the case beyond a reasonable doubt.
"The defense in the new case was going after my background again,'' Condit said. "They went all over the country, interviewing people, trying to find things out about me. Their case was based on dirtying me up."
Guandique's charges being dropped now once again leaves the Levy family with an unsolved case.
"My question is, what really happened to Chandra Levy?'' Levy said.
Follow TODAY.com writer Scott Stump on Twitter.