Flowers, candy, jewelry and lingerie are all ways to let your loved ones know you're thinking of them. But remember — creativity counts when it comes to this "Hallmark" holiday! Bobbie Thomas, TODAY style editor and author of "the Buzz" for In Touch Weekly, helps you put a personal spin on your Valentine's Day presents.Trinkets to treasure
Make her heart melt with meaningful adornment. For the woman who wants to wear a symbol of her loved ones, Gerry's Jewelry offers personalized matchstick pendants that can be engraved on up to 10 sides ($65-100 per side, gerrysjewelry.com), while SoulMate Diamonds features two necklaces that contain diamonds born from the same stone that are meant to stay together forever. The collection contains an array of puzzle pieces, hearts and other icons that can be shared between a mother and daughter, best friends, or of course, soul mates ($299-599, Macy's stores).
Freda LA offers symbolic sayings on their jewelry, like the Available/Taken necklace and Affirmacuff bracelets ($45-148, Fredala.com), while Spirituali's "Love Yourself" wrap bracelets are meant to remind you to do so each day ($55, 323-951-9977). You can skip the serenade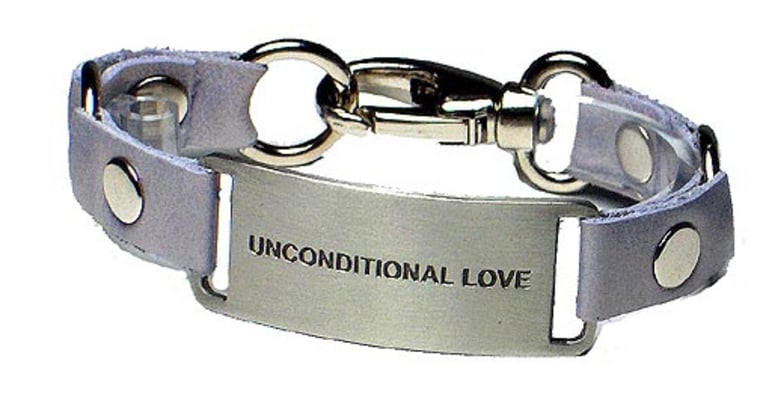 and still woo the music lover in your life with Lisa Goodwin's Rock Charms. Her necklaces pay tribute to significant songs such as "How Sweet It Is To Be Loved By You," "All You Need Is Love," "You Got A Friend," and "I Will Survive" ($55-75, shopintuition.com). Or, opt for Kiel Mied's Forget Me Knot rings. The tied string cast in silver, gold or platinum acts as a reminder of that special someone, and makes a poetic gift for a long-distance lover or a sentimental sweetheart ($50-720, Areaware.com). 
In the moodSet the scene for love with lights, scents and feel-good gifts. Make a difference this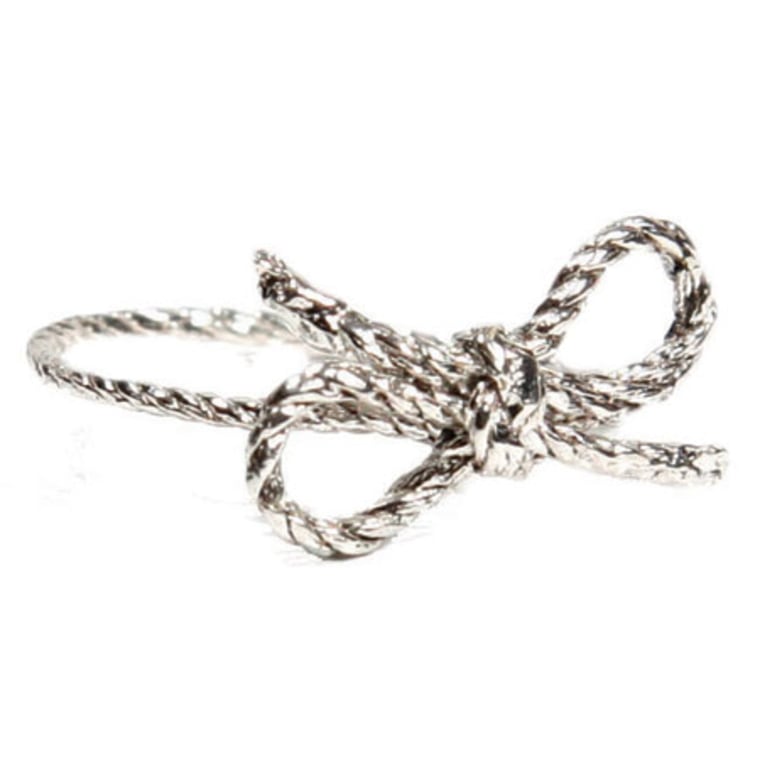 Valentine's Day with the Alora Ambiance HeartLink diffuser. Fifteen percent of sales from the limited-edition room fragrance goes to the Children's HeartLink charity ($50, aloraambiance.com). Dinno Morra's Crème Candles do double duty, by melting into a pool of body lotion once they're lit. His new pheromone-enhanced candles even claim to stir up innate sensual responses when rubbed into the body ($37.50-45; dinomorra.com). Meanwhile, the exotic aromas of His & Her's Affection Candles fuse together to unite the senses when set off as a pair ($50 for a set of two, fabulousgifts.com). And while candles can add ambiance, those of you with spa baths may want to consider floating spa lights as a new atmosphere-enhancer. The battery-operated lights can stick to any smooth surface, and allow you to splash around, without worrying about getting wax everywhere ($12.95-17.95, firebox.com/product/1378). And finally, from the Seduction Kit to the I Love Myself, Booty Parlor's sassy sets will prepare you for a night full of pampering or playfulness ($15-199, bootyparlor.com).
Lingerie to love
Both men and women deserve bedroom attire that doesn't bore! For the flirty females out there, Honeydew Intimates offers colorful camisole sets that are irresistibly affordable ($16-50, honeydewintimates.com), while women will feel sexy in soft-as-can-be lingerie from designer Wendy Glez ($25-100, Bloomingdales stores). And Thong Along's disposable panties are pheromone-enhanced — making them the perfect present for a friend in search of some fun ($15, Fred Segal Silk, 310-656-9755). Now we all know that women love lingerie, and men love to see them wear it, but nothing makes a gal melt like a man who steps up his bedroom ballgame. Help him start with his style, and select a pair of Artificial Flavor's beefed-up briefs. These undergarments were designed by a man and are as stylish as we've ever seen ($25-27.50, aflavor.com). Ginch Gonch will get you in the mood with their trendy take on tighty whities ($25.50-27; ginchgonch.com). Or, opt for Gap's (PRODUCT) RED boxers. Half the profits from these solid-colored shorts go to the Global Fund to help fight AIDS ($20, gap.com).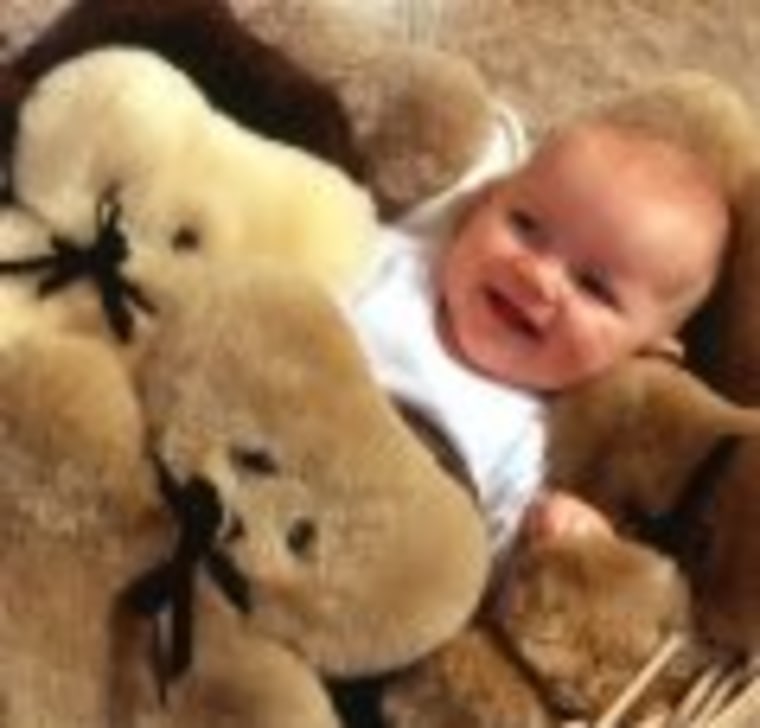 Thoughtful treats
Looking for a gift that will make your loved ones smile? The FLATOUTbear is so cute and cuddly, that star mom Sarah Jessica Parker said, "I really struggled with the question of whether I had the strength and character to give it to my son rather than keep it for myself" ($49.95, cute-ture.com). Knock Knock's Vouchers will amuse your friends, family and lovers throughout the entire year, with coupons that can be redeemed for a coffee run for a co-worker, an end to an argument with a significant other or a junk-food session with a best bud ($3-35, knockknock.biz).
And she'll be puckering up after this personalized treat — Estee Lauder is offering free engraving with purchase of a lipstick, lip gloss or metal compact (products range from $22-55, select Estee Lauder counters). And homemade valentines aren't just for kids. Creating individual do-it-yourself picture frames for your friends is a clever way to sum up how special a person is to you. Frame the five reasons your girlfriend is fabulous or the ten things you love about someone for a creative alternative to a cookie-cutter card. Last but not least, what says "I love you" better than a kiss? In honor of their 100th anniversary, Hershey's has created the Kiss of the Month gift plan as a way to send sweet reminders of your affection to special friends and family throughout the year. Kiss-inspired confections will arrive on the recipient's doorstep for up to 10 months ($85-275, hersheygifts.com or 1-800-454-7737). Now that's a treat we wouldn't mind trying out!