When it comes to learning about Black history, students today are tuning in to TikTok for lessons not learned in the classroom.
Well-versed on the basic facts about prominent figures such as Martin Luther King Jr. and Rosa Parks, Gen Zers — or those born roughly from 1997 to 2012, according to Pew Research — are reaching for their phones to consume videos created by a new class of influencers who are committed to picking up the slack in education through entertaining videos featuring forgotten lessons and firsthand stories.
Documenting living history
Shanika Bradshaw has been using her TikTok account to help her 104-year-old grandmother, Madie Scott, tell her own story, including her time working as a sharecropper on cotton farms in Georgia and Florida.
"It was not planned," Bradshaw told TODAY by email. "One day I was visiting my grandma and I decided to ask her about her past life working in the fields, and she started telling me different things she used to do as a job while working as a sharecropper."
Bradshaw says when her grandmother began speaking about having to pick cotton from 3 a.m. to 5 p.m. each day, she pulled out her phone and began recording.
"I edited the video some and decided to post it on TikTok," she explained. "I was shocked to wake up to see over 600,000 people had viewed the video, including Lizzo. That's when I knew I had a great platform to start sharing many of her life stories with the world so they can hear how hard our elders had to work in the sun for many long hours along with the poor pay to survive."
The 46-year-old said she did not expect to see her videos connect with so many people, earning her more than 160,000 followers on an app known for lighthearted comedy skits and dancing videos.
"I am surprised so many people love watching and listening to my grandma's stories," Bradshaw said. "It's like they can't get enough of her!"
Not just 'Black people issues'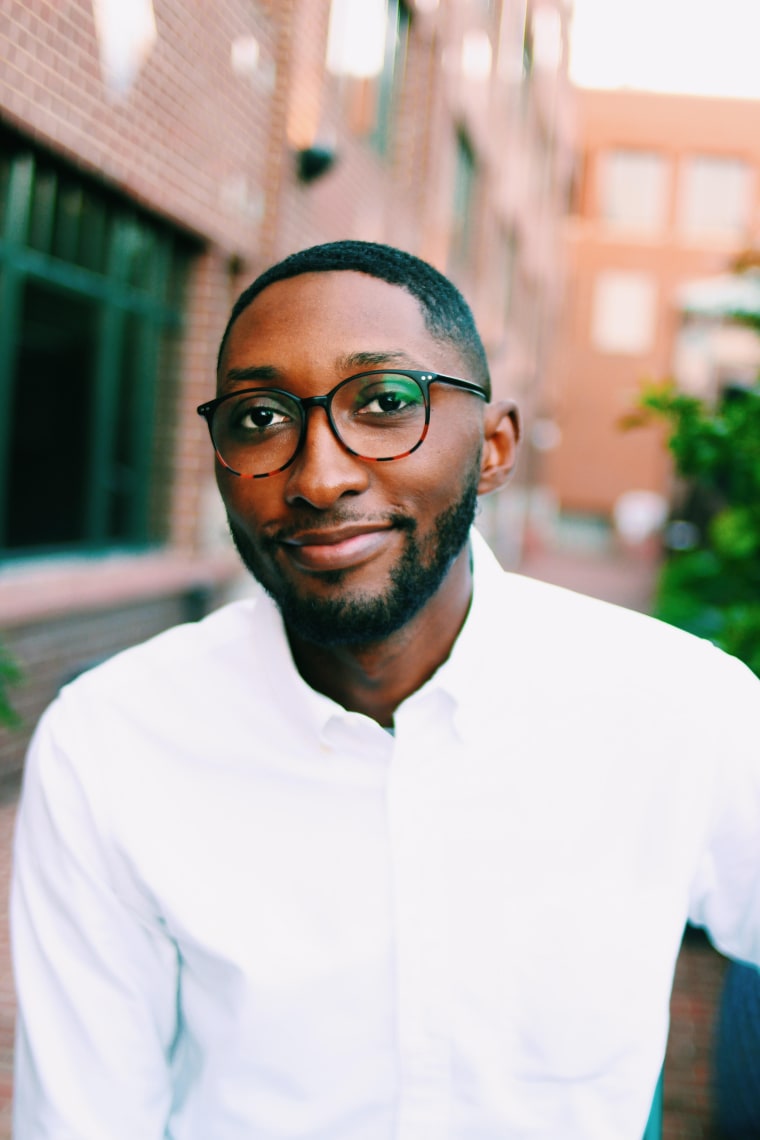 Garrison Hayes, 31, spotlights forgotten books, facts and often untold history lessons. Hayes has built a TikTok following of more than 200,000 people who keep coming back for lessons they wish they learned in school.
"The pandemic pushed me to get into content creation," Hayes told TODAY by phone. "We were all consuming a ton of content for entertainment to take our mind off of things."
But Hayes, a diversity, equity and inclusion educator in Nashville, Tennessee, said the content stemming from the Black Lives Matter movement in 2020 inspired him to start posting.
"As the conversation and content on social media began to focus more on race, anti-racism and Black history, I felt something was missing," he said. "So, I decided to create videos challenging these systems and ideas."
Hayes says he started posting videos on TikTok to add to the conversation.
In one of his videos, he discusses "The Impending Crisis of the South: How to Meet It," a self-published book by Hinton Rowan Helper from 1857 that argued the South's prosperity and cultural development were being held back by slavery, which stunted enterprise. Helper studied cities in the North and South and found that cities in the North had a better quality of life.
"The history of racism in America is one of dividing people who share interests."
Garrison Hayes, content creator
In the video viewed by more than 600,000 people, Hayes connects the problem with Helper's book to how racism is still discussed today.
"He almost realized the thing that white supremacy propagandists then and now never wanted for working-class white people to understand," he says in the clip. "The economic interest of most white people is far more aligned with oppressed Black people and Latino people and Natives than they are with wealthy white people. White supremacy is just a tool to trick white people into economic submission to the interests of the elite."
Viewers flocked to the video's comment section to praise Hayes for educating them on a topic they wish they learned earlier.
"They'd never teach this in schools," wrote one viewer. "Thank you for this! I have a new book to read," added another.
History isn't supposed to flatter. It's supposed to inform. Students should learn that sometimes the greatest of people do things that aren't so great.

John Gordon, New Jersey public schools teacher
Hayes told TODAY his approach to the conversation around racism makes room for nuance and reframing the discussion as not just "Black people issues."
"The history of racism in America is one of dividing people who share interests," he said. "Yes, our history and policies put in place in the past still affect Black people, but they are also affecting other groups as well and I find that missing from the racism conversation. If we don't address it, we will continue making the same mistakes. We don't have to be in 2063 still having this conversation."
'Everyone can listen, but it's for us'
While Hayes focuses on forgotten Black history and his belief that it is humanity's shared responsibility to learn from the past to make a better future, Lynae Vanee aims to inspire Black people to advocate for themselves. Her deftly paced videos use humor to both entertain and educate, earning the full-time content creator an NAACP Image Award nomination and quite a following — including Taraji P. Henson and Billy Porter.
"Everyone can listen, but it's for us," the 27-year-old told TODAY. "I'm very inspired by my mom's side of the family and how their lives were shaped due to the lack of education and access.
"So, I want to reach Black people who may not have had the same access as I did so they can have the knowledge and vocabulary to communicate things they feel and experience but may not have the words or background on the history."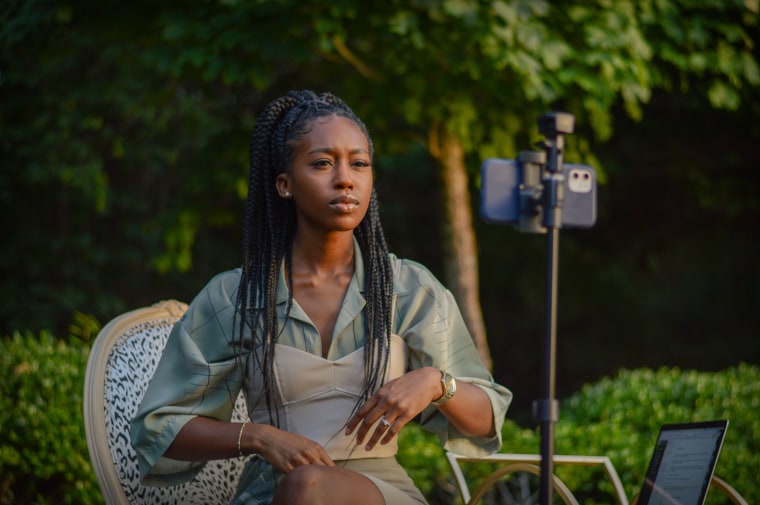 Vanee, who uses a stage name, earned a master's degree in African American studies from Boston University after graduating from Spelman College. She says she also uses social media to reach Black people who may have successful careers but didn't get to take Black history courses.
"Many Black people went to school to get stable careers, like in business, and they may not have had the chance to take classes and learn about our history beyond Rosa Parks and Dr. King from Black educators," she said. "The more we know about policy and the movements, the more we can advocate for ourselves and notice the system at work against us."
Educational hip-hop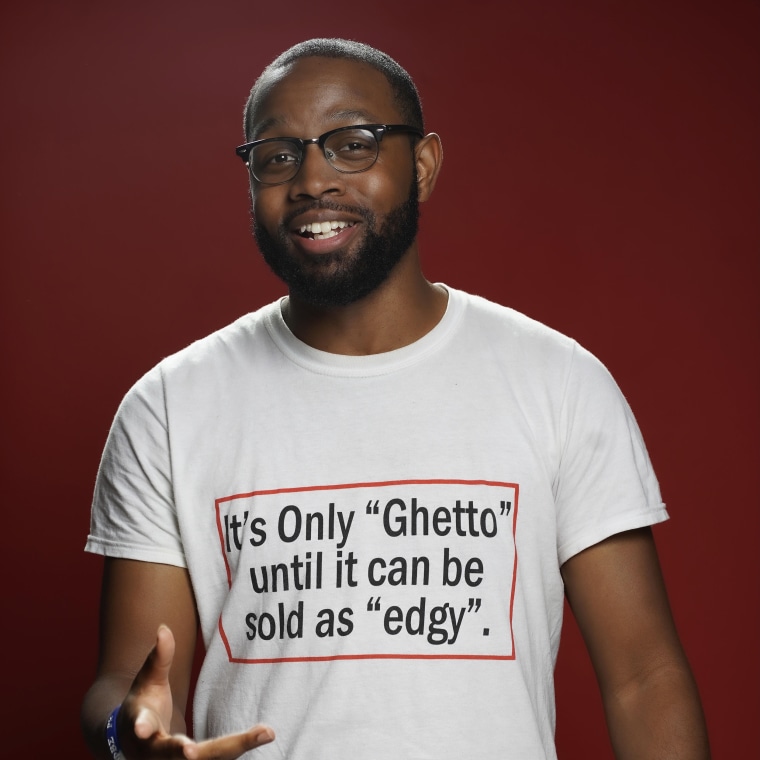 As communities around the country continue to discuss whether classroom curricula should include the role of race in the modern era, 24-year-old spoken word artist Nick Courmon has earned more than 100,000 followers on TikTok by informing viewers of little-known Black history figures using poetry — placing a special emphasis on spotlighting trailblazing Black women.
"When it comes to history, the facts don't care about your feelings," Courmon told TODAY. "For all these years, Black folks have been mistreated in all of these different ways, but America wants to make it seem like it wasn't bad or erase it from the history books, so white people don't feel bad. But we can't expect the future to be better if we don't reckon with the past. And people don't have to feel guilty if they didn't do anything. The history is the history."
Courmon says he uses poetry and spoken word to synthesize the information and make it digestible.
"It's like educational hip-hop," he said. "There's more to us and our story than what's been presented, so I wanted to showcase the Black history we weren't taught in schools while also showing people there's more to poetry than what they have probably seen."
The North Carolina Central University graduate says many of his videos focus on the unsung Black women after noticing the lack of representation in Black history.
"The more I've learned about every movement in our history, it's been Black women playing vital roles, but we often see the men, pastors and preachers get the credit," he said. "You don't ever see the Black women who were riding the buses and experiencing the abuse. So, I really wanted to amplify those voices and tell those stories."
A need to educate the educators
New Jersey Public Schools high school social studies teacher John Gordon, who's been an educator for two decades, is mostly pleased to see the conversations about Black history and issues affecting Black people being created for social media. But Gordon, who is Black, has some concern for his students' mental health.
"It's no secret for years that the Black History Month curriculum in most schools has been the run-of-the-mill, Dr. King, Rosa Parks, and if you're lucky, Emmett Till," Gordon, 44, told TODAY. "And because of this, the teachers in front of the classrooms themselves are not likely to be familiar with the history, and therefore, neither will the students sitting at the desks."
Gordon appreciates that kids today are expanding their knowledge and asking insightful questions in class thanks to social media. "But on the flip side, they are seeing the issues affecting Black people aren't new," he said. "And this revelation makes them feel like racism isn't getting better and they feel things are actually getting worse. I worry that are becoming pessimistic."
Ultimately Gordon sees the younger generation's interest in Black history and the desire to seek out more information as a signal to parents, politicians and educators to take a different approach to the subject.
"Children aren't stupid, and they do enjoy learning when you can make the information accessible and appealing like these TikTok creators are doing," he said.
"History isn't supposed to flatter; it's supposed to inform. Students should learn that sometimes the greatest of people do things that aren't so great. And their interest in these videos on social media say they are interested in having that conversation." 
CORRECTION (Feb. 15, 9:05 p.m.): An earlier version of this article stated the incorrect age for educator John Gordon. He is 44, not 46.