Walter J. Palmer, the Minnesota dentist at the center of a controversy over killing Cecil the lion, is facing public outrage and protests outside his practice, but the chances of him facing any legal repercussions in either Zimbabwe or the U.S. may be slim.
"It would take a motivated prosecutor either in Zimbabwe or the U.S. for him to face any charges,'' NBC legal analyst Lisa Bloom told Matt Lauer and Savannah Guthrie on TODAY Thursday. "If the Zimbabwean officials go after him, then they would have to get him extradited from the U.S. This would be very complicated."
Palmer sparked a wave of vitriol online and a protest that caused him to shutter his dental clinic after he was accused of killing Cecil, one of the oldest and most famous lions in Zimbabwe, without a permit. Zimbabwe Conservation Task Force chairman Johnny Rodrigues told reporters that Palmer paid a Zimbabwean hunter, Theo Bronkhorst, and a private game park owner, Honest Ndlovu, to lure Cecil, a 13-year-old lion that was found beheaded and skinned on the outskirts of Hwange National Park on July 1.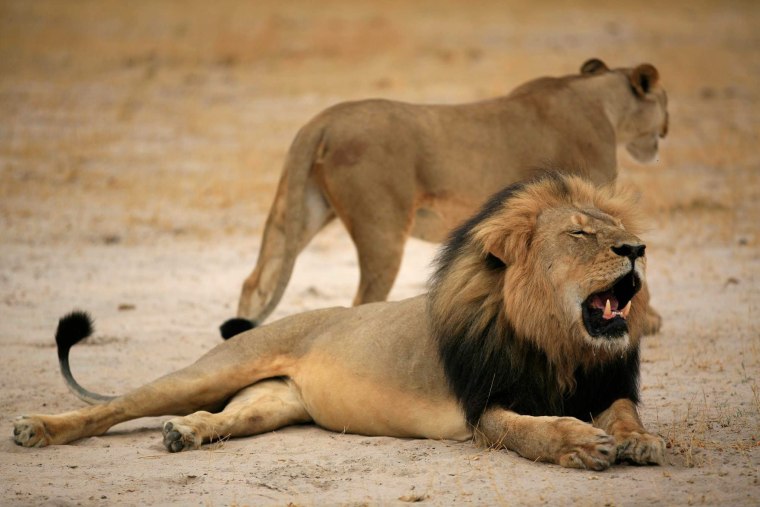 Whether Palmer could face charges in the U.S. remains unclear.
"That's a tough one,'' Bloom said. "I know that authorities are looking into it. If he brought any part of the lion back, and the lion was obtained illegally, that could be a crime. If any of the $50,000 he paid in Zimbabwe went to pay a government official to do something illegal, that could be a problem for him, but there's no evidence of that at this point."
Protesters in front of Palmer's dental practice on Wednesday forced him to close the office and go into hiding. The Yelp page for his practice has been bombarded with negative comments. He also sent his patients a letter of apology.
"I apologize profoundly for this inconvenience and promise you that we will do our best to resume normal operations as soon as possible,'' the letter read.
Ndlovu and Bronkhorst potentially face up to 10 years in prison on poaching charges. Both of them were released on $1,000 bail on Wednesday in a Zimbabwe court and said through their attorneys that they are innocent. Palmer, who paid at least $50,000 for the hunt, claims he relied on them to make sure the hunt was legal.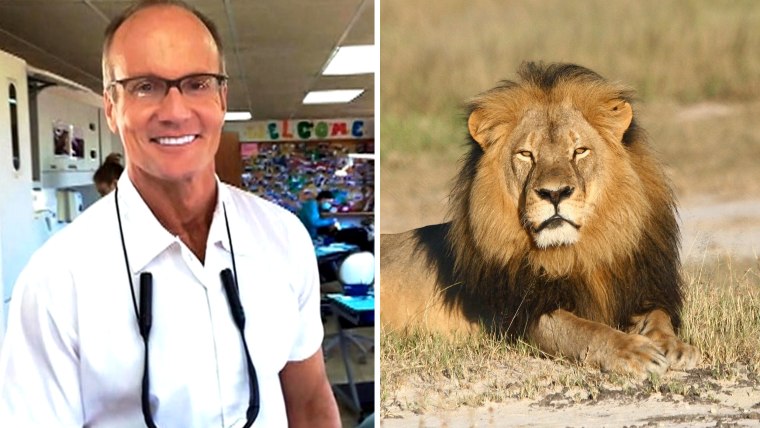 "Again, I deeply regret that my pursuit of an activity I love and practice responsibly and legally resulted in the taking of this lion,'' Palmer said in part of a statement to NBC News on Tuesday.
"Ignorance of the law is not an excuse here in the U.S.,'' Bloom said. "It's generally not acceptable. Any American who goes overseas, you have to obey the laws of that country, and it's generally not sufficient to say, 'Well, I just relied on the locals.'''
Palmer previously had been fined $3,000 after pleading guilty of the illegal killing of a black bear in Wisconsin in 2006, according to court documents.