It's been nearly five years since Casey Anthony was acquitted of murder charges in her daughter's death, but to this day, memories of the trial remain vivid for her defense attorney and the judge.
On July 5, 2011, Anthony was found not guilty by a jury on the charge of killing her 2-year-old daughter, Caylee, concluding a trial that lasted a month and a half and played out on national television. Her defense attorney, Cheney Mason, and the judge, Belvin Perry, spoke about the case on TODAY Thursday as part of the "Where Are They Now: Case Closed?" series.
"The news media had tried Casey, had convicted Casey, had sentenced Casey, long before there was ever a jury picked,'' Mason said. "And I just can't tolerate that."
A crowd of 500 people outside the Florida Ninth Judicial Court in Orlando chanted things like "Baby killer!" after the verdict was announced.
RELATED: Casey Anthony found not guilty of murdering daughter
"I guess the main thing was confronting and dealing with some of the crackpots that were loose on the streets that should have bridles and leashes on them or something,'' Mason said. "Threatening and so forth for doing my job."
Perry, who left the bench and entered private practice in 2014, is trying to put the trial in the rear-view mirror.
"In retrospect, it's something that I would not want to undertake again," he said. "It took a big chunk out of my life. You move on. Because if you stay in the past, you get drug into the past. And life goes on."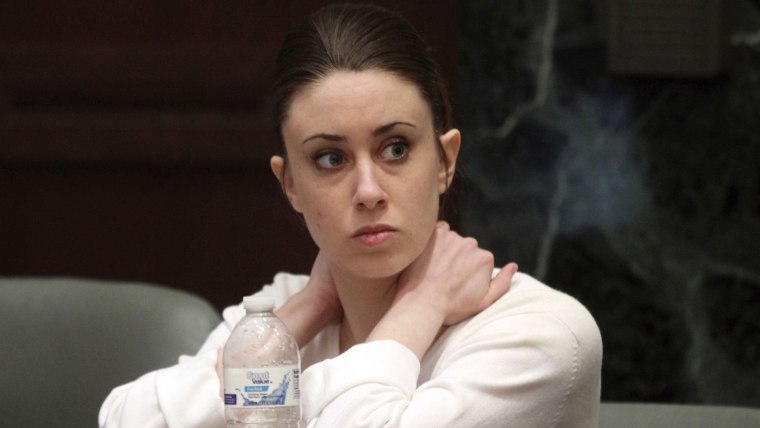 RELATED: Casey Anthony judge felt 'shock, disbelief' at not-guilty verdict
He can still remember his reaction upon initially seeing the jury's verdict.
"When I first saw it, I read it twice to make sure I was reading what I saw,'' Perry said. "Was I surprised? Yes."
Berry also irked Mason by appearing on TODAY in 2013, where he discussed the case and said there was a side of Anthony that was "very manipulative."
"I think his decision to go on television and talk about the case was nothing less than reprehensible,'' Mason said. "Judges don't do that."
Berry maintained his stance that there were two sides to Anthony, while Mason disagreed.
"I viewed the one before the jury that was very sweet and innocent,'' he said. "And then when they were out I viewed someone that was very in control. Someone that some would describe as somewhat manipulative. Those were the two faces of Casey Anthony."
"She was a good mother,'' Mason said. "She was a loving mother."
Anthony has stayed completely out of the public eye since the verdict. She has gotten a driver's license, works a full-time job, and is in the process of buying a car, according to Mason, who is still representing her in ongoing bankruptcy proceedings related to the trial.
Follow TODAY.com writer Scott Stump on Twitter.