A charity challenge has given Carson Daly a chance to combine a few of his favorite things — keeping fit, playing with his kids and giving thanks to members of the military.
On Tuesday, late-night host Jimmy Kimmel dropped for 20 pushups to salute veterans as part of the #GiveThem20 challenge, and then he nominated the TODAY anchor to follow in his athletic footsteps.
Daly was quick to give his 20 for the cause — 20 biceps curls — but rather than go it alone, he had son Jackson (6) and daughters Etta (2) and London (9 months) give him a hand. More of an armful, really.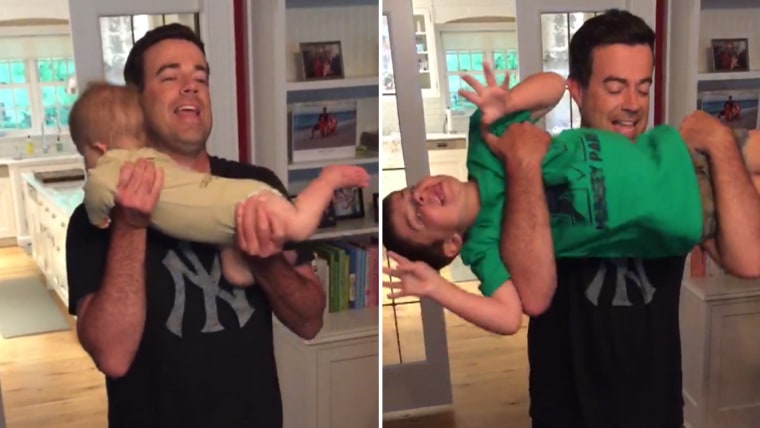 After completing the "kid curls," he nominated a couple of pals — "Voice" coaches Adam Levine and Blake Shelton — to #GiveThem20, too.
There's been a whole lot of activity in honor of servicemen and women around TODAY lately. On Monday, Matt Lauer took on the #DropAndGiveMe10 challenge to benefit the Children of Fallen Patriots Foundation.
And last week, Kathie Lee Gifford and Hoda Kotb offered up 10 pushups for the same charity. But as Kotb told her friend, "That's not a pushup!"
Well, the moves were certainly memorable nonetheless. And they were all for a good cause!
Follow Ree Hines on Google+.