Former President John F. Kennedy's only grandson said he would support his mother in a run for political office — and described his own political future as wide open.
"I'm inspired by my family's legacy of public service," Jack Schlossberg, 24, said in his first live interview. "It's something that I'm very proud of, but I'm still trying to make my own way, figure things out, so stay tuned."
Interviewed sitting next to his mother, former U.S. Ambassador to Japan Caroline Kennedy, Schlossberg said he would gladly "support my mother in anything she does."
"I love her so much, but that's her decision and I'll leave it at that," he said.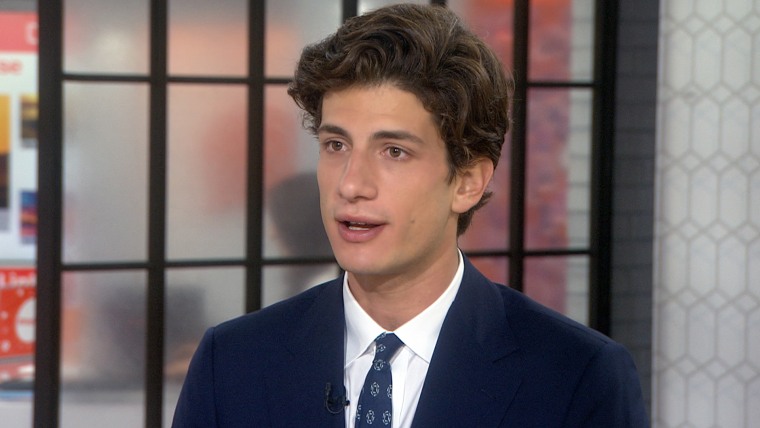 Kennedy, who stepped down in January after serving three years as ambassador, was equally noncommittal about whether her son should enter the family business.
"I love my son, Jack, and I would support whatever decision he makes," she said.
Schlossberg, who is about to enter Harvard Law School, and Kennedy appeared to promote this Sunday's John F. Kennedy Profile in Courage Award, which the two will grant to former President Barack Obama.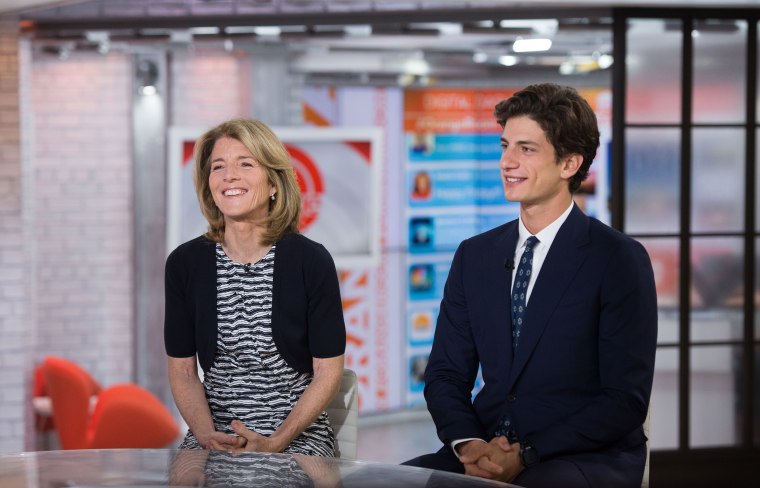 Schlossberg, who was on the selection committee that chose this year's recipient, recalled how inspired he was by the vision Obama laid out in his initial 2008 presidential election. He applauded Obama for his commitment to see through promises on health care, slowing climate change and improving America's international standing.
"That takes political courage and we're seeing today it's pretty easy to criticize without offering solutions, and that President Obama did not do that," Schlossberg said. "He had the courage to govern responsibly."
RELATED: Caroline Kennedy: Donald Trump's 'America first' approach is 'alarming'