A compliment Carly Fiorina received from her husband early in their courtship helped boost her confidence and rise to executive leadership, the Republican White House hopeful said Tuesday on TODAY.
During an initial date, Fiorina's future husband predicted she would one day run AT&T, the company they both worked at the time, she said.
"I started out as a secretary," the former Hewlett-Packard CEO said. "When you're a young woman trying to make it in a man's world, it's such a relief to be taken seriously by someone, particularly someone who's kind of really cute and you like."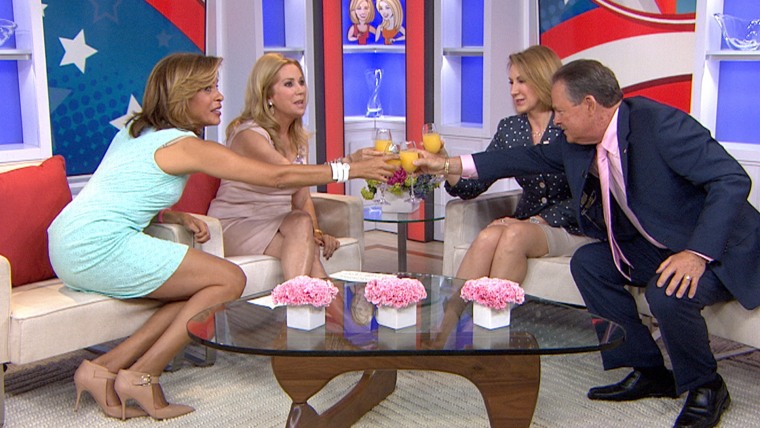 Both Fiorina and her husband, Frank Fiorina, joined Kathie Lee Gifford and Hoda Kotb for an interview as part of the fourth hour's "Candidates Uncorked" series.
Fiorina threw her hat into the 2016 presidential race on Monday, joining a crowded field of Republicans and becoming the second woman to make the run after Hillary Clinton's announcement last month.