Dang Vuong is being recognized as a hero after answering the call of a distressed elderly woman who, by accident, phoned the Stratstone BMW dealership in the U.K. where he works.
The sales manager was alerted by the receptionist Sunday morning that a call had come through from an 80-something woman who had slipped in her bathroom.
The woman had meant to call her daughter, but Vuong, 34, didn't think twice about the mistake, and immediately drove to her home.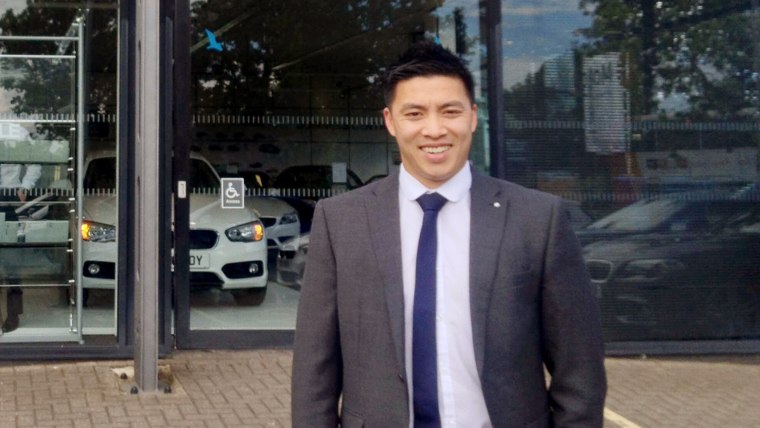 "My initial thought was that I needed to help her, and make sure she is OK. I made sure our receptionist stayed on (the) line until I arrived," he told TODAY.
RELATED: Hero dog recovering from rattlesnake bites after saving girl, grandma
Vuong found the front door of her home unlocked, and entered the residence. There, he found her on the bathroom floor with a bloodied face, and the tub overflowing.
"I felt like I had to go and help because I couldn't live with myself if something happened to her and I didn't even try. If it were my grandparent, how would I feel if she was left alone?" he said.
The woman was shocked at first, but grateful for Vuong who cleaned the wound and helped her lay down on the sofa.
"I've been brought up to help people, especially my elders," he said.
Once she was settled, Vuong waited with her until a family member arrived.
RELATED: 5-year-old Nathaniel Stocks saves grandmother's life in California house fire
"They are so grateful of my actions," he said of the family. "I didn't think anything of it as I would hope any other human being would have done the exact same thing."
Vuong is set to meet the rest of her family Friday.