This cab driver just wants to put a smile on your face — but he needs some help.
Mansoor Khalid made headlines two years ago when he stocked his taxi cab with a sweet surprise — handfuls of free candy — to brighten the days of unsuspecting New Yorkers.
Bringing joy to others was a way for Khalid to heal following the death of his 2-year-old son, who passed away in April of 2012 after a battle with heart disease. His sweet story and even sweeter Candy Cab quickly became a huge hit with both locals and tourists in the city, and Khalid soon amassed a sizable social media following on Instagram and Twitter.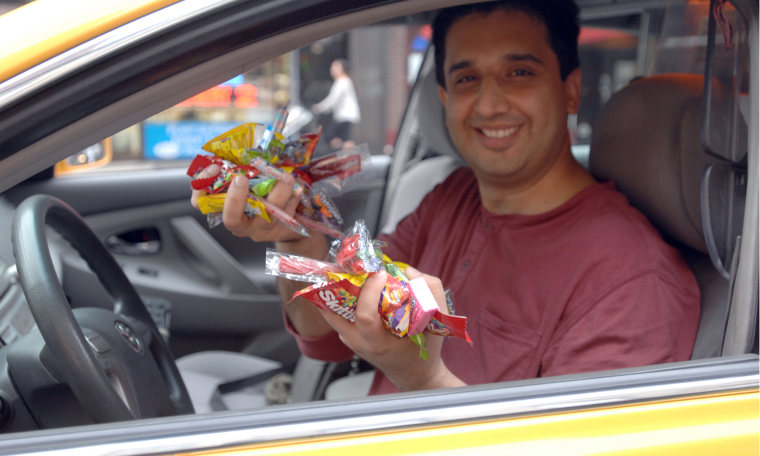 But after his car broke down last week, he's looking to those fans for a little help so he can get his sweet ride back on the road.
"I'm just really missing my cab," Khalid told TODAY.com. "And I want to bring the fun back as soon as possible in the city, because I'm missing a lot of smiles."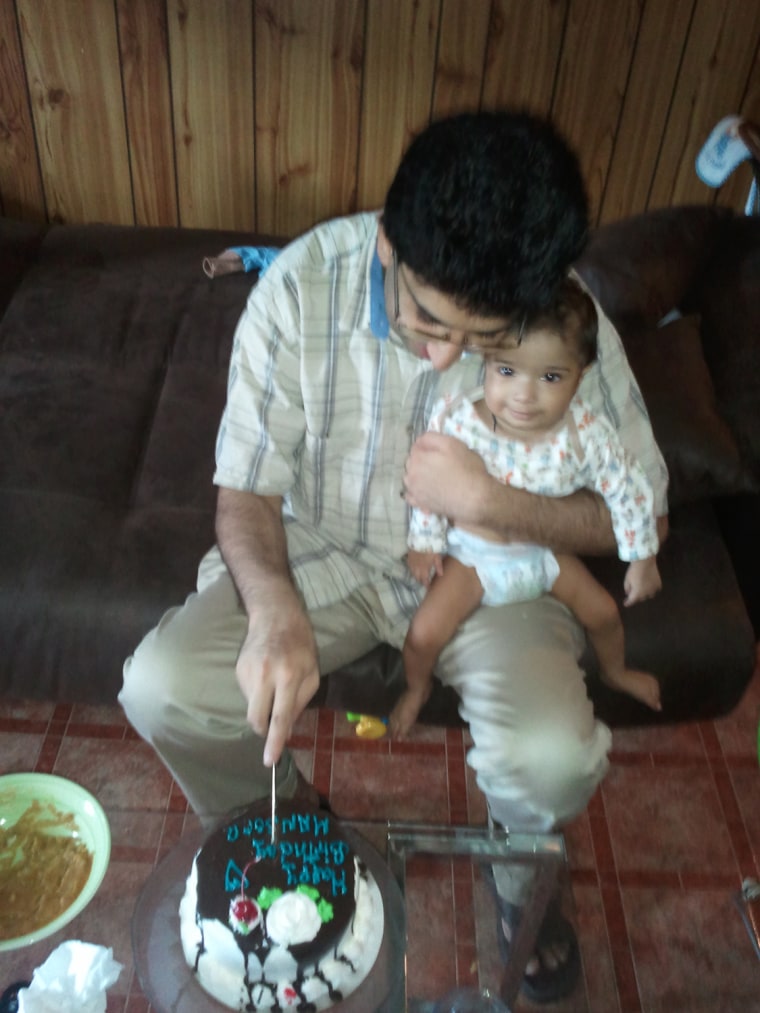 In addition to pleasing riders with a sweet tooth, the Candy Cab has been a source of joy and catharsis for the 38-year-old Pakistani immigrant, who started driving a New York City taxi in 1996. After the death of his son Saad, Khalid searched for ways to bring happiness to other people's lives, as well as his own. That's when he remembered how the doctors and nurses at the hospital had responded to his gifts of coffee and snacks.
"I got so used to buying things for people, because when I would do something, they'd smile," he said. "I feel great when someone smiles. You feel amazing."
Khalid, a Bronx resident, said his goal was to give stressed New Yorkers something to smile about, even after they'd reached their destination.
"You don't have to choose one [candy]," he said. "You can grab many. My style is, when you get out, nobody goes home empty-handed. Fill up your pockets! Take what you want. Enjoy your life!"
But sweets aren't the only reason his rides have been so special. Last year, he decorated the cab with smiley faces and installed a karaoke sound system, enabling passengers to plug in their phones, grab a mic and sing along to their favorite songs while colorful lights flashed around them.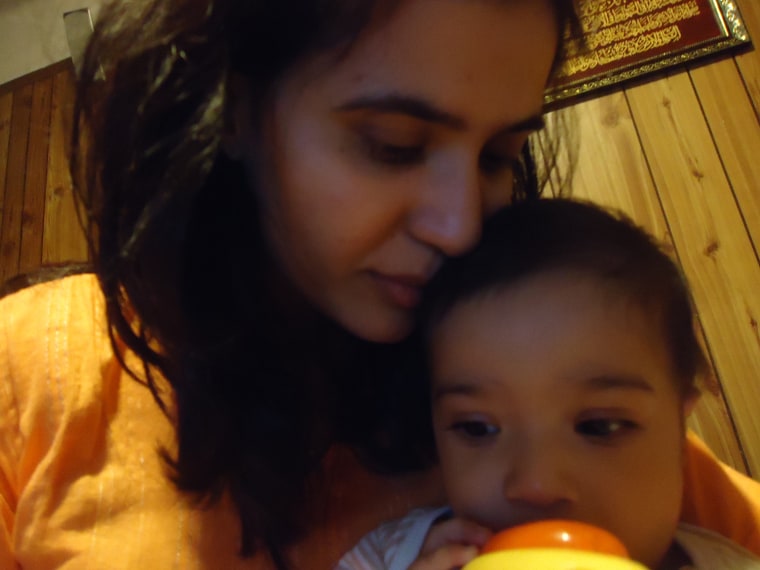 "They grab a microphone, and people feel like they are rock stars," Khalid said.
According to Khalid, the party had rolled for more than 215,000 miles until Sept. 3, when the 2011 Toyota Camry he'd been driving expired in Manhattan — bringing the Candy Cab to an indefinite halt.

He is now desperately seeking a way to get back on the road, but due to the debt he and his wife incurred while their son was hospitalized, he is not in a position to be able to afford to buy a new car. And while he has been hesitant to ask for help, without his livelihood, Khalid is at a loss. "I love what I do," he says.
Since launching his Candy Cab, Khalid says he's spent between $400 and $600 per month on candy, and pumped an additional $4,000 into the karaoke and lighting upgrades.

When his followers found out about his situation last week, they flooded his social media accounts asking how to help. He's now created a GoFundMe page with the goal of raising enough money to buy a new car that meets city standards, and which has all the bells and whistles (and candies) of his previous vehicle.
As thanks, he's offering a free ride in New York City to anyone who donates $100 toward the cause.

"I really want to continue as a Candy Cab driver and provide my dear Fans, NYC Visitors and Riders with opportunities that are memorable and full of fun and most importantly continue the good cause (making people smile)," he writes on his GoFundMe page. "I have no regrets [about] what I did and I will do this again with [a] much sturdier vehicle."
Even if he only raises half of his goal, he promises that he will "come back with more fun, joy and happiness for all of you."
Follow TODAY.com writer Chris Serico on Twitter.