A California Costco employee recently diagnosed with cancer is going on his dream vacation after his customers found out he was sick, and banded together to raise cash for the trip.
Arlie Smith, 45, is one of the most beloved employees at the Danville, California store, where he's worked for 22 years, always hugging and joking with shoppers who have become close friends over the years.
"There are kids who will cry if their parents don't go in his line," his wife Shari Smith told TODAY.com.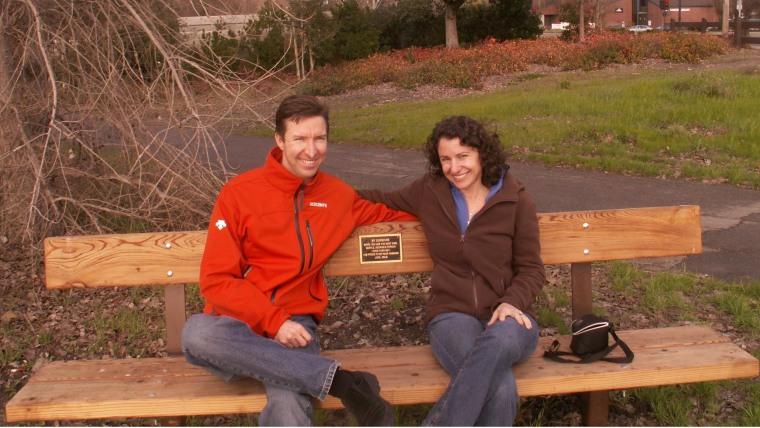 Ken Wooten, general manager at the Costco, said Smith "genuinely wants to know everybody."
"Many members who come in, he knows them on a first-name basis, and I think that's something you don't see anymore," he said.
So when Smith recently posted on Facebook that he was diagnosed with kidney cancer, his customers joined forces. Calling themselves Arlie's Angels, they raised $2,500 to send Smith and his wife to a beachfront resort in Laguna Beach for four nights this summer, all expenses paid. They presented him with the surprise at Costco this week.
Any additional donations are going to Children's Hospital Oakland, per Smith's request.
Smith also suffers from multiple sclerosis, and often has to hold onto a shopping cart at work. He was diagnosed with kidney cancer, which has spread to the bone, in September, he said.
"It's renal cell carcinoma, and it's metastasized to the bones," his wife Shari said. "The doctor said the median life span for this is two and a half years."
Smith's oncologist's office declined to comment, citing patient confidentiality.
Smith is undergoing treatment and despite the diagnosis, remains optimistic.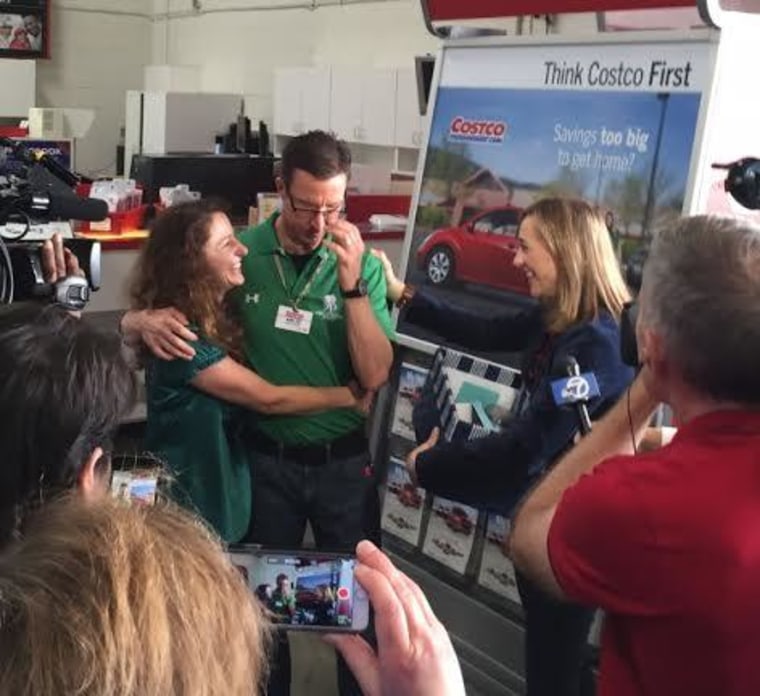 "Since I've met my wife, I've had almost 13 years of pure happiness," he said. "I want people to know that I am OK."
He also isn't sure he's worthy of the donations, citing a troubled past and a regretful alcohol addiction.
"These people are making me out to be this angel," he said, between tears. "I feel guilty because I'm not an angel. And I just feel like I don't deserve all of this."
"I guess I'm having a little trouble accepting the love," Smith added.
But everyone else seems to think the trip is the perfect gift for a man who's brought so many others happiness.
"I think you deserve it," his wife Shari tells him. The couple has a long history with Costco—they met there in 2002 when Shari wound up at her future husband's register.
"I saw Arlie talking to these kids, and I thought, that's a man who truly loves children," she said. "That's the kind of guy who would be true husband material."