Casting a ballot in this year's general election poses one major question: Who should I vote for for president?
But voters may be wondering about a lot more as they head to the polls: Is it really illegal to take a ballot selfie? Why does my ballot look like a throwback to an SAT answer sheet? Why does Election Day appear so late on the calendar this year?
We took a look at several of your Election Day questions. And then answered them!
Can I take a ballot selfie?
It's the virtual equivalent of an "I voted" sticker: taking a photo of yourself with the ballot you've just casted. But it got Justin Timberlake into hot water.
After the musician took a selfie inside a Tennessee voting booth and posted it to Instagram, with a message promoting early voting, he drew questions over whether had broken the law. (Timberlake later deleted the photo from his account.)
In Tennessee, taking a photo or video inside a polling location is considered a misdemeanor. Other states have similar laws, which are intended to protect voter privacy and prevent intimidation. In today's selfie-obsessed society, however, they're only causing confusion — and defiance.
In a national review examining where ballot selfies are allowed and where they are forbidden, NBC News found states roughly split between the two answers. But nearly as many states are currently reviewing their rules or have unclear ones when it comes to the topic.
Why is Election Day so late this year?
If the campaign season seems to be dragging on a little longer than normal, that's because it actually is. This year's Election Day falls as late as it's ever been, or ever will be.
An 1845 law passed by Congress requires the general elections of public officials to fall on the first Tuesday after the first Monday of November.That means the earliest possible date elections could be held is Nov. 2.
RELATED: Election Day 2016: Tell us why you're voting with #MyVoteStory
It's not certain why Congress chose to pass such a law in 1845, although one theory is that it was simply held in November because it would allow farmers at the time to finish harvesting their crops, according to Michael McDonald, a political science professor at the University of Florida.
"There's not a lot about it in the Congressional Record. It's pretty thin," McDonald told us.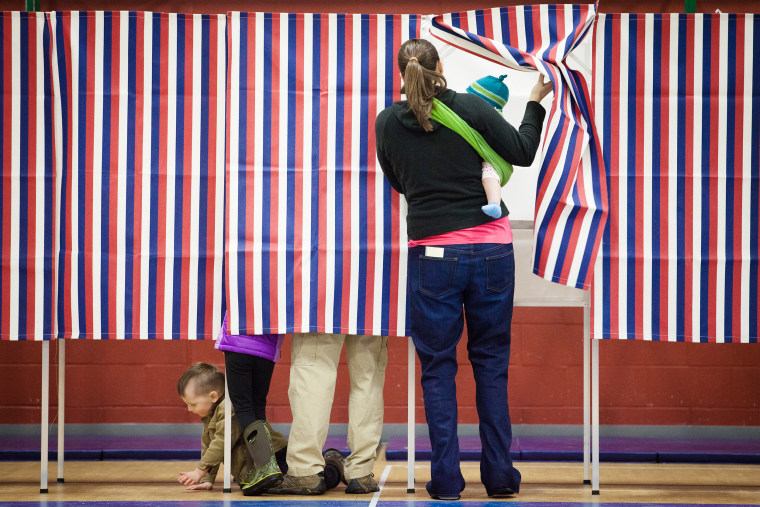 What are the deadlines for early voting?
Registered voters in most states have the option to cast a ballot ahead of the Nov. 8 general election. They can do so either in person or mail in an "absentee" ballot. If you're planning to do either, know the deadlines where you live.
States have different laws about how and when you must cast your mail ballot. McDonald cautioned that not knowing your state rules can result in a rejected ballot if you plan on mailing it in.
He pointed out that the U.S. Election Assistance Commission reported that a quarter-million absentee ballots were rejected in 2012 for various reasons. Among the top ones: Voters missed deadlines or failed to sign the envelope before mailing it back. Many also put two ballots into one envelope, thinking they were saving postage and paper, when actually they were disqualifying both ballots since it's the envelope, not the actual ballot, that is used to keep track of who has voted.
RELATED: Where to vote, eat, drink and have coffee on Election Day
"These are some of the issues that come up that lead the election officials to reject the the ballots, so it's very important if you're voting by mail, follow the directions very carefully, or else you may find yourself disenfranchising yourself," said McDonald, who also is the founder of the United States Elections Project.
McDonald also suggests paying attention closely to deadline details: While some states require ballot envelopes to be postmarked by Election Day, others require the documents to actually be received on site by the deadline.
Why does my voting machine look different than last time?
The kind of machine being used this year will vary according to the state. Some use touch screens, where you use your finger to check off ballot boxes. An increasing number of states are using optical scanners, which require voters to first bubble in their choices on a printed ballot. The form, similar to the answer sheet used for standardized tests, is then scanned into a computer.
Most places have gone to that kind of system because recounts and accountability measures are much easier to track when a paper trail exists, said Kim Brace, president of Election Data Services, which has kept track of voting equipment used in every county since 1980. About two-thirds of all voting jurisdictions now use an optical scanner device in the polls, he said.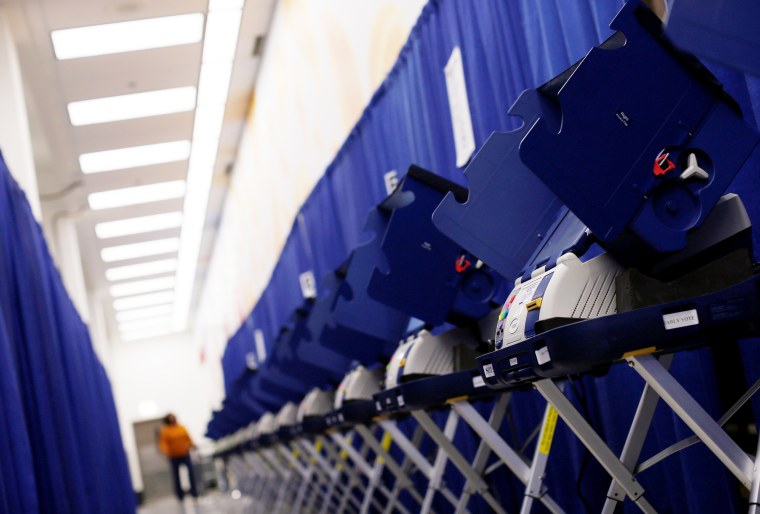 What you won't see in a voting booth any more are those punch card machines at the center of the 2000 presidential election debacle involving Florida's butterfly ballots and the hanging chads they created. Congress did away with those machines when it passed the Help America Vote Act of 2002, which eliminated another clunky relic, the old-fashion lever voting machines.
RELATED: How does social media influence your view of the election?
So where exactly did those old voting machines go?
The last state to use the lever machines, in 2010, was New York, which was also the first state to use them, Brace said. Those with sentimental attachments to the apparatus can still find them at the Smithsonian and other museums. Others have been purchased by collectors. But many also were recycled in a most creative way.
"A whole bunch of those machines became a breakwater off of New Jersey," Brace said, noting each one weighed about 875 pounds.
The machines were sunk to create artificial reefs to help protect the coasts, he said.