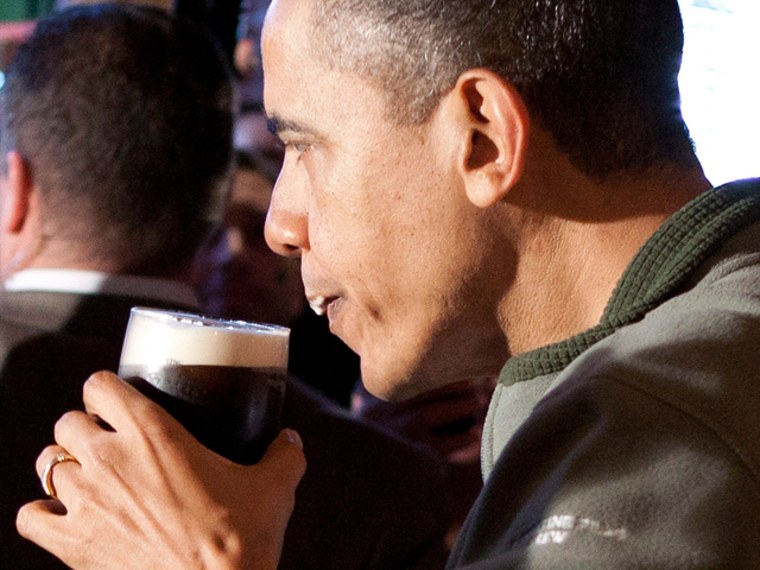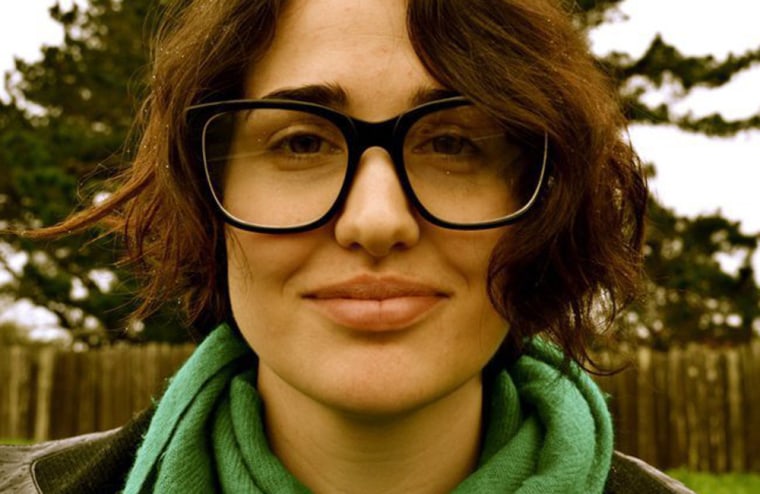 As the weather warmed, so did the 2012 trail this weekend, with pancakes, beer and sunbathing. 
The Voice's Cee Lo Green showed his support for Obama by singing at an Atlanta fundraiser Friday, but chose the song "Fu** You," unedited and with the accompanying gestures. Slammed for being disrespectful, Green tweeted, "All of you heard the song a thousand times so don't get all saint on me." 
It wouldn't have been St. Patrick's Day without a four-leaf clover T-shirt and a Guinness foam mustache. Obama, who is of Irish heritage, stopped in a Washington D.C. pub to share a pint with his Irish cousin and toast to the day with other St. Patrick's Day revelers. And Obama's celebration of his heritage doesn't end on St. Paddy's Day —the campaign is selling "O'Bama" t-shirts, featuring a four-leaf clover. 
In an attempt to wrangle female voters away from Obama and in favor of Mitt Romney, Ann Romney spoke at a pancake breakfast in Moline, Illinois. "Women are talking about jobs, women are talking about deficit spending. Thank you, women. We need you. We all need you in November, too. We have to remember why we're upset and what we've got to do to fix things." 
While Obama was having a cold brew in D.C. and the Romneys were digging into their pancakes, things were heating up down in Puerto Rico. Santorum took some time out to lounge shirtless by the beach between campaign stops and was snapped by an on-looker. He said of the incident, "I know I probably should lose, 15, 20 pounds, but I'm working on it." He also apologized, saying, "I'm sure that's not a pretty sight." Mitt Romney won Puerto Rico's primary on Sunday, scooping up 20 delegates.
More: No dinner plans? How about a burger with Mitt? 
Barack Obama marks St. Patrick's Day with a pint of Guinness 
Mitt's favorite meat loaf and other finds on Ann Romney's Pinterest 
Romney has decisive win in Puerto Rico   
Gillibrand: Contraception debate will cost GOP votes 
Obama doing well among women, approval rating-wise
TODAY.com contributor Jillian Eugenios believes in Guinness mustaches, pancakes and the right to sunbathe without fear.