Just one day after a campaign asked volunteers to knit mittens for koalas burned in Australian bush fires, more than 500 pairs of paw protectors have been pledged.
The International Fund for Animal Welfare, which rescues and protects animals worldwide, announced Wednesday they were taking action after a rash of recent bush fires threatened koalas in the southeastern Australian states of Victoria and New South Wales. In New South Wales, fires destroyed a habitat that's home to 35 of the region's 143 koalas, according to the IFAW.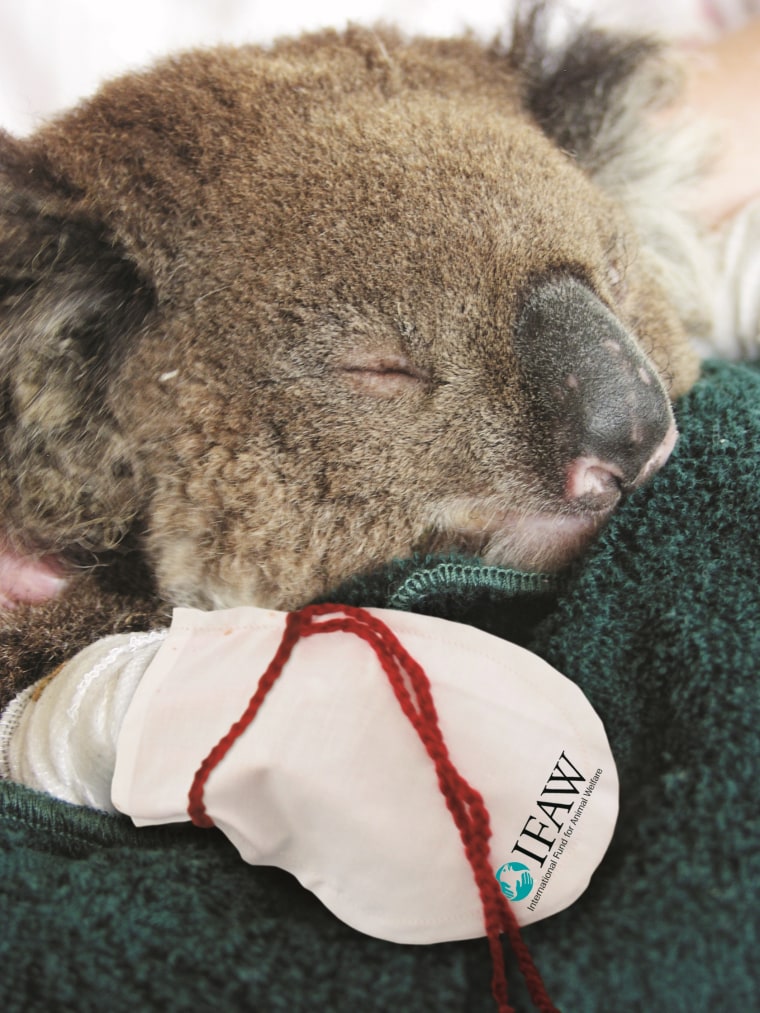 Although some koalas have been rescued from the fire zone, many of the slow-moving creatures endured paw burns while trying to flee burning trees and their surrounding areas.
"Everyone's been asking how they can help," Josey Sharrad, a native wildlife campaigner for IFAW's Sydney, Australia branch, told TODAY.com. "So, we thought it would be a great idea to ask people to make a supply of these mittens during bush fire season."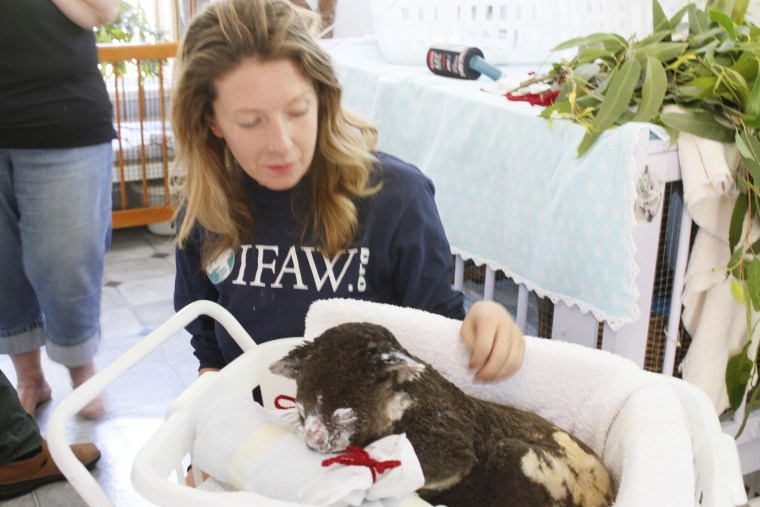 Supplying a diagram to aid in the construction process, the animal-welfare group has asked volunteers to use scraps of clean, 100-percent cotton fabric to knit the custom, paw-sized mittens. Sharrad emphasized that the mittens are easy to make, even for people who have never picked up a sewing needle.
The mittens not only protect koala paws from further injury, but also allow burn cream to work more effectively. The IFAW says koala mittens there's a constant demand for new, clean pairs because of a need to keep treatment surfaces clean. And since it can take up to a year for koalas' burned paws to heal, there's a demand for hundreds of mittens per injured koala.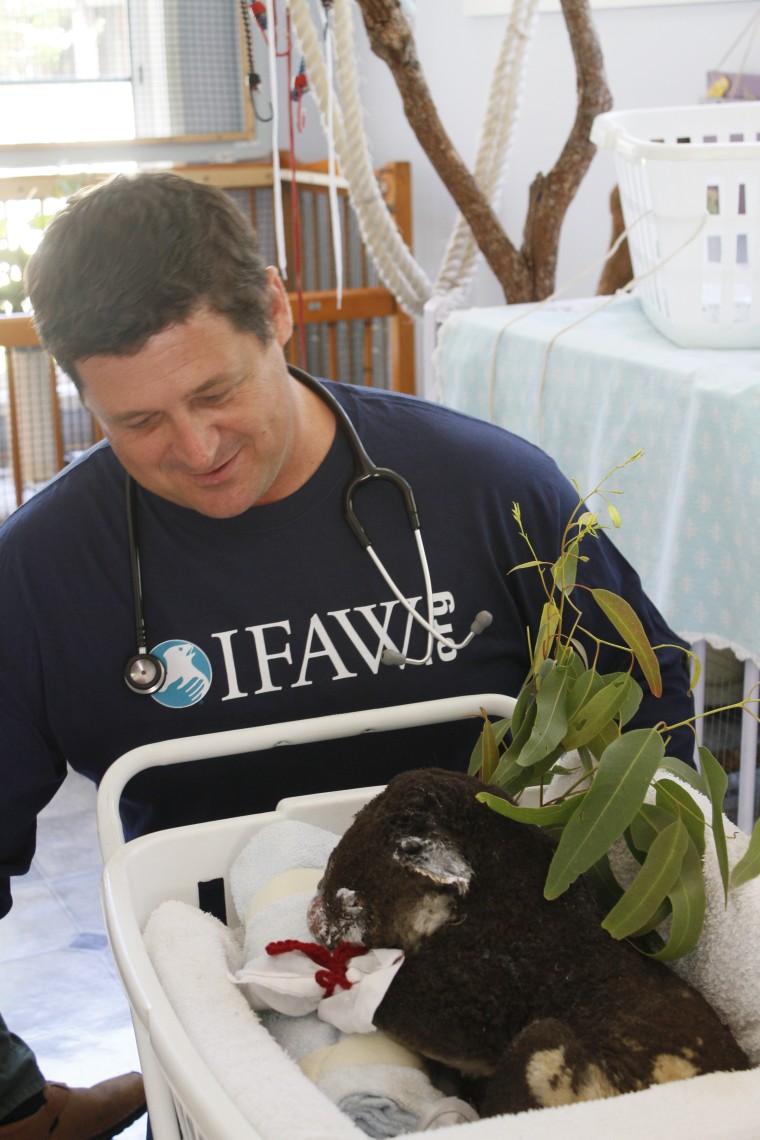 But within just one day of the IFAW's press release about the koala mittens, more than 500 pairs have been pledged, according to Sharrad.
"Some people are making up to 100 mittens," she added. "It's fantastic. We didn't expect this response. We've been inundated, and it's been brilliant."

And while the vast majority of them are being knit by fellow Australians, there's a mounting international coalition, too. Sharrad reported that makeshift mittens have arrived from as far away as England.
"We've been overwhelmed by the response," she said. "It shows people's concern for wildlife, and it's really resonated with people, because it shows that people can do something to help."
Mittens can be mailed to IFAW, 6 Belmore Street, Surry Hills, Sydney NSW 2010, Australia.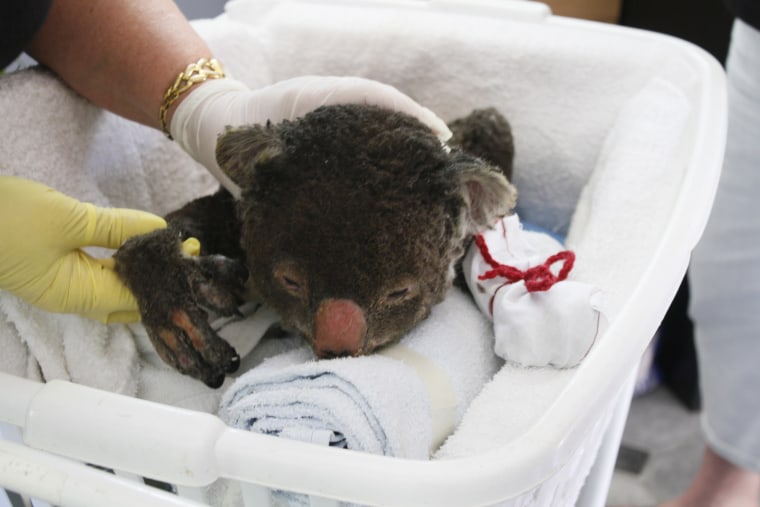 Follow TODAY.com writer Chris Serico on Twitter.