A video of Mary Ann Davis opening a cheeky Christmas gift from her granddaughter has the nation laughing along with the 80-year-old Indiana woman.
Just what did Davis receive?
A calendar featuring a dozen muscle-bound firefighters from Hamilton County.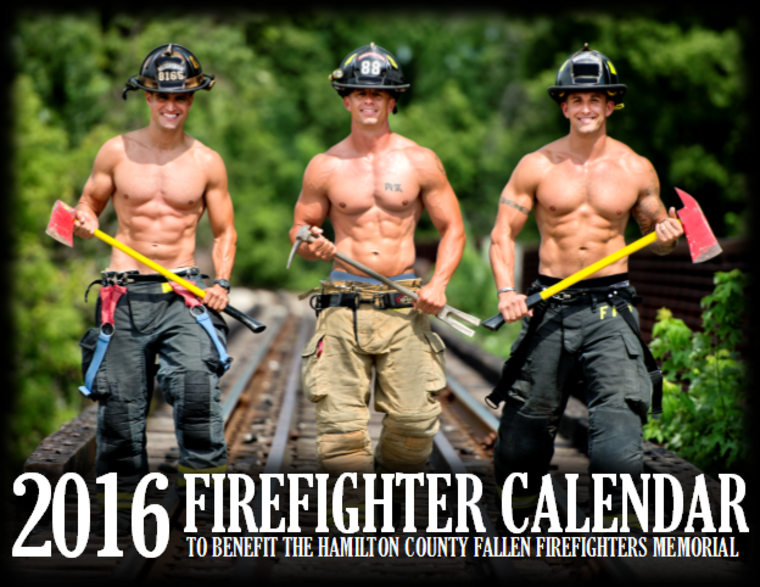 "Oooo, whoa! I don't think I can stand this!" Davis said as soon as she saw the gift, setting off a fit of uncontrollable laughter that went on for more than two minutes. "Isn't that cute?"
The Christmas Eve gift exchange was captured on video and posted on YouTubefor family and friends. It has since been seen by thousands of others who enjoyed seeing the tickled reaction of Davis, a grandmother of 10 and great-grandmother of 14.
Davis said she and her granddaughter have a tradition of giving each other "funny gifts" for Christmas, but she clearly didn't expect how much she would enjoy this particular present.
"I couldn't stop laughing for two and a half minutes, because it was of all the fireman, and they really looked like hunks, you know?" Davis told TODAY.com. "And I was so glad to think that she felt free enough to give me something that looked like that. It was just wonderful. I laughed and laughed and laughed."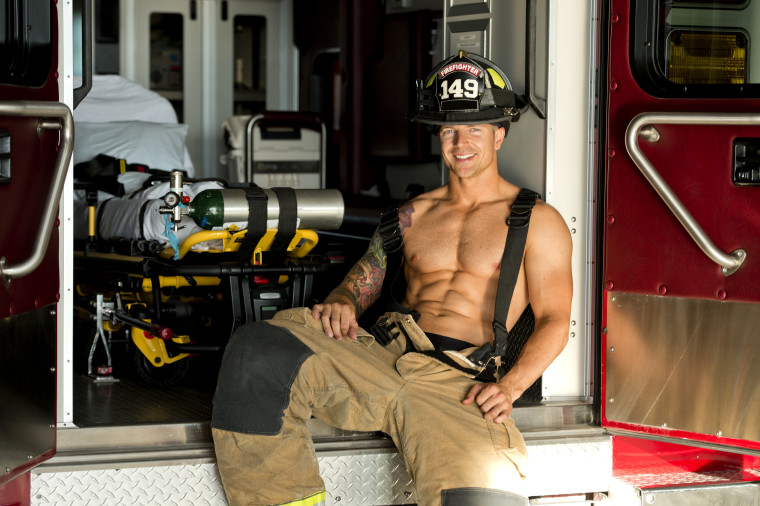 The calendar was originally a gift to Davis' granddaughter, Kari Smith-Jones, who knew exactly who would appreciate the item more.
"She said, 'I know exactly who I'm going to give this to: Grandma,' because Mom is just full of life and joy and laughter all the time," said Kim Smith, Davis' daughter and Smith-Jones' mother. "She just knew she would get a kick out of it."
And it definitely gave Davis a thrill.
"Each month, they just keep getting better looking and better looking. And they really look like they live well," Davis said, who found each month's model "cute" but admitted, "they all could be my grandsons."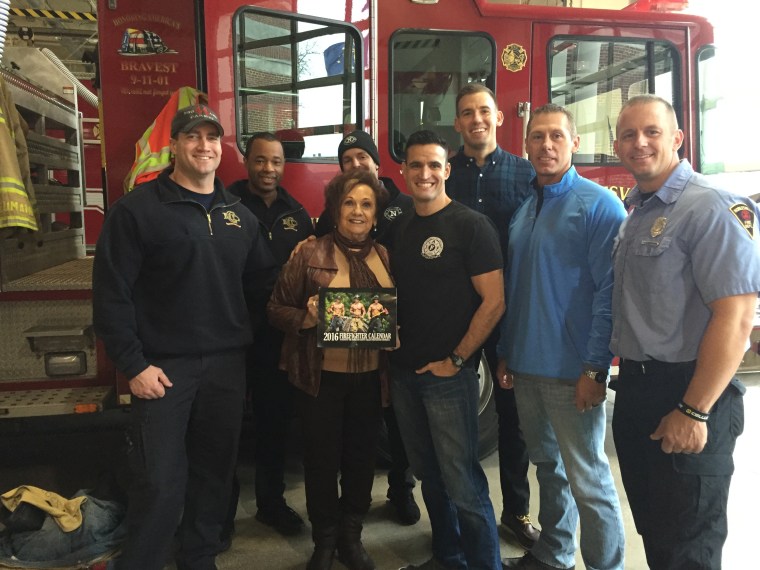 All proceeds from the calendar go toward a memorial for fallen firefighters for Hamilton County. The original goal was to sell 1,000 calendars, but after the video of Davis went viral, sales have skyrocketed, said Shawna Scheumann, a member of the Noblesville Fire Department auxiliary that put together the calendar.
The group has now sold about 3,000 calendars, with orders coming in from as far as Germany, and raised about $35,000 for the memorial, Scheumann said.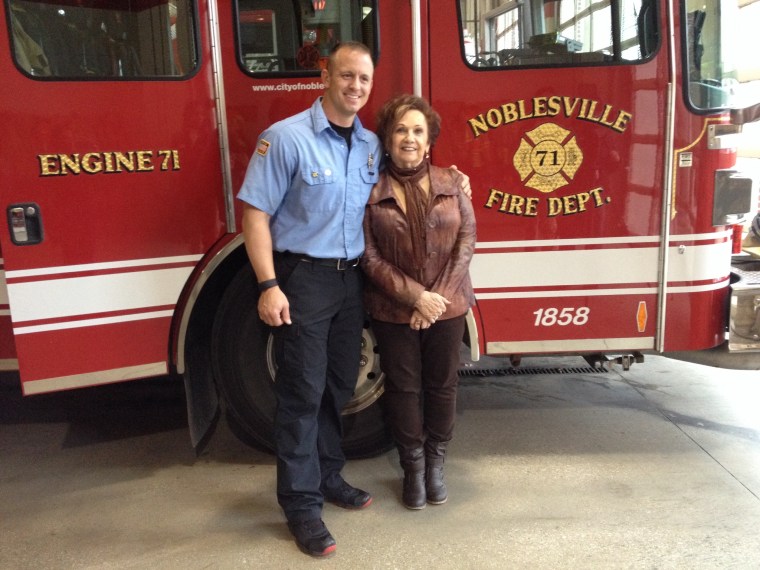 Davis said she loves that she got to play a role in helping the project.
"I'm so grateful and humble that in this late in life I can help some charity. I've always wanted to do something like that," she said.
As a thank you to the awareness Davis's video brought to the calendar, the auxiliary helped arrange a Jan. 3 meeting with the great grandmother and some of the calendar models at Firehouse 71 in Noblesville, Indiana.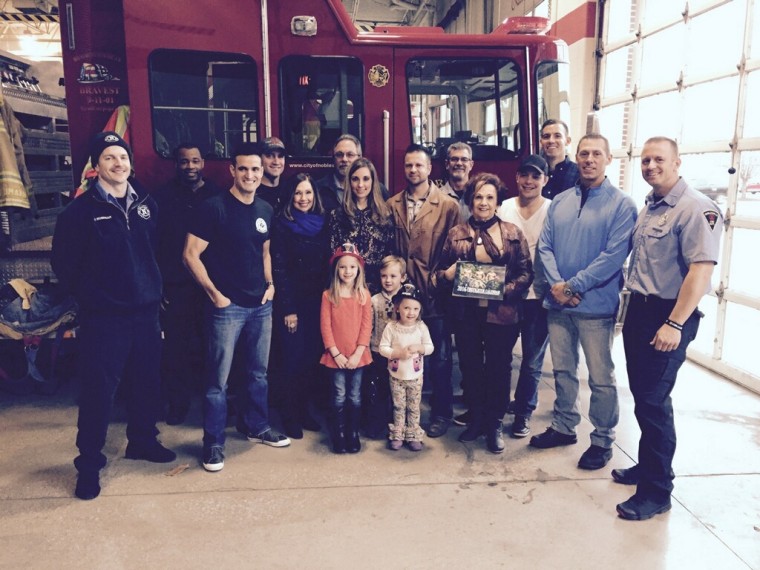 Ten of the firefighters met with Davis in person and autographed their month in her calendar.
"They looked good," Davis said. "I told them, 'You've been eating your carrots and celery, and drinking your orange juice.' They really looked good."
Follow TODAY.com writer Eun Kyung Kim on Twitter at @eunkim.