After a whirlwind year in which she unveiled herself to the world, Caitlyn Jenner will be chronicling her public journey from Olympic gold medalist Bruce Jenner to a transgender woman in an upcoming book.
Jenner will collaborate on the memoir with Pulitzer Prize-winning author Buzz Bissinger, according to The New York Times. Bissinger spent hundreds of hours with Jenner in writing the cover story for Vanity Fair last summer in which she officially announced her transition to Caitlyn.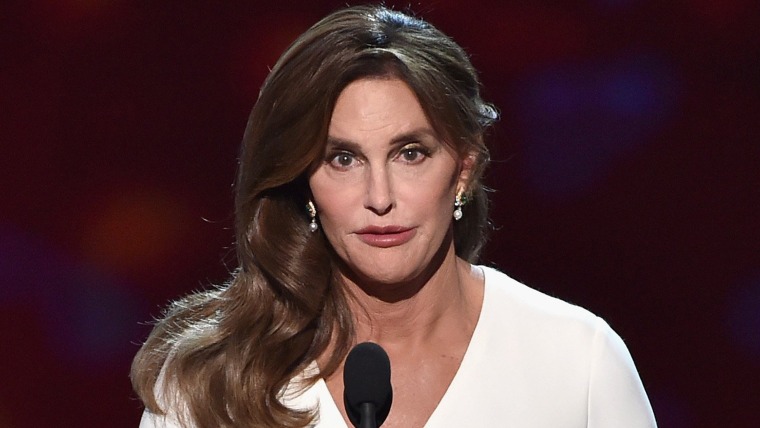 The book is scheduled to be released in spring 2017 by Grand Central Publishing, a division of Hachette Book Group.
RELATED: Vanity Fair's Buzz Bissinger: Caitlyn Jenner has 'found her soul that Bruce never had'
"I made it clear to her before I agreed that everything has to be on the table, nothing can be left out, and I'm going to be interviewing dozens of other people," Bissinger told The Times. "It's her book, but it's going to be reported out to keep her honest. She's been incredibly open, and I think it has the potential to be a really important book."
Since initially confirming her transition in May 2015 to Diane Sawyer, Jenner has appeared on the Vanity Fair cover, starred in the E! reality show "I Am Cait," and won the Arthur Ashe Courage Award at the ESPYs. She also has been an activist and public face for the transgender community.
Jenner's experiences during and since her transition will be only part of the book. She also plans on recounting her early life, from becoming a star Olympic decathlete in the 1970s as Bruce Jenner to fatherhood and her three marriages, including one to reality star Kris Jenner.
Follow TODAY.com writer Scott Stump on Twitter.