Pull-ups are one of those exercises that leave you exhausted in less than a minute. Caine Eckstein's goal Monday was to do them for 24 hours — in an attempt to break the Guiness World Record.
And he did! Eckstein broke the record for most pull-ups within 24 hours with several hours to spare.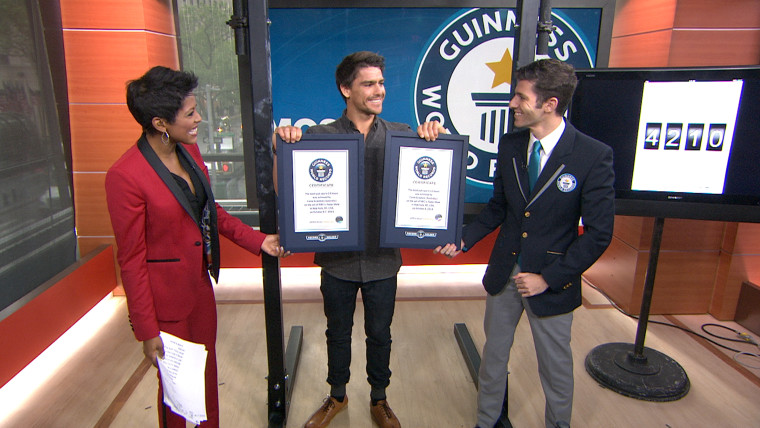 He finished 4,210 pull-ups within 12 hours! He in fact broke two Guiness World Records: most pull-ups within 12 hours and 24 hours.
The previous record within 12 hours was 4,024 pull-ups; 24 hours was 4,182.