/ Source: Consumer Reports
Got a cramped closet? Some of the latest vacuums fold for compact storage, while others cram upright and canister features into one machine. But our best-vacuums tests show that several brands should pay more attention to cleaning.
New uprights that fold include the $70 Hoover Fold Away Widepath and $300 Electrolux Intensity. We also tested the folding $500 Dyson Stowaway, the brand's new canister. Yet only the Electrolux was impressive at cleaning carpets — our toughest test and the type of cleaning vacuums typically do most. Indeed, only three of the latest additions to our Ratings (upright and canister ratings and information are available to subscribers only) were better than mediocre for carpet cleaning.
Our tests of more than 60 uprights and canisters include a new top performer among canister vacs. We also tested vacuums that claim to kill germs and clean their own filters, among other promises. But some could disappoint you if you value cleaning over gadgetry. Here are the details:
Less-than-magical wands
The new Dirt Devil i M130000, Dyson DC15, and Panasonic AeroBlast uprights in our best-vacuums review have handles you can remove and use as a canister-style wand to clean curtains and battle those dust bunnies beneath the couch. But like most of the newest folding vacs in our best-vacuums review, two of those scored only a good for carpets, and the Dirt Devil scored only fair.Big claims, middling performance
The AeroBlast includes a unique feature that promises to stretch filter life, among other things. But our test results belied those claims.Halo Technologies says its uprights, including the $400 UVX, kill dust mites, flea eggs, and germs using UV light. We didn't test those claims because the UVX was only so-so at the more primary tasks of cleaning carpets and picking up pet hair. What's more, it has no hose or tools.Clobbered by cat furElectrolux's $300 Harmony canister is the latest to flub our grueling pet-hair test, which gauges how well vacuums remove Maine Coon cat fur from carpet. As with the brand's TwinClean model, cat hair wound itself around the brush and stopped it — partly because the brush is driven by airflow, rather than a motor.A venerable brand has problemsHoover was the name on the first widely available portable electric vac in 1908, and it's still a best seller. While Hoovers are often fine values, our latest survey found more reliable upright brands, including Dyson, a relative newcomer.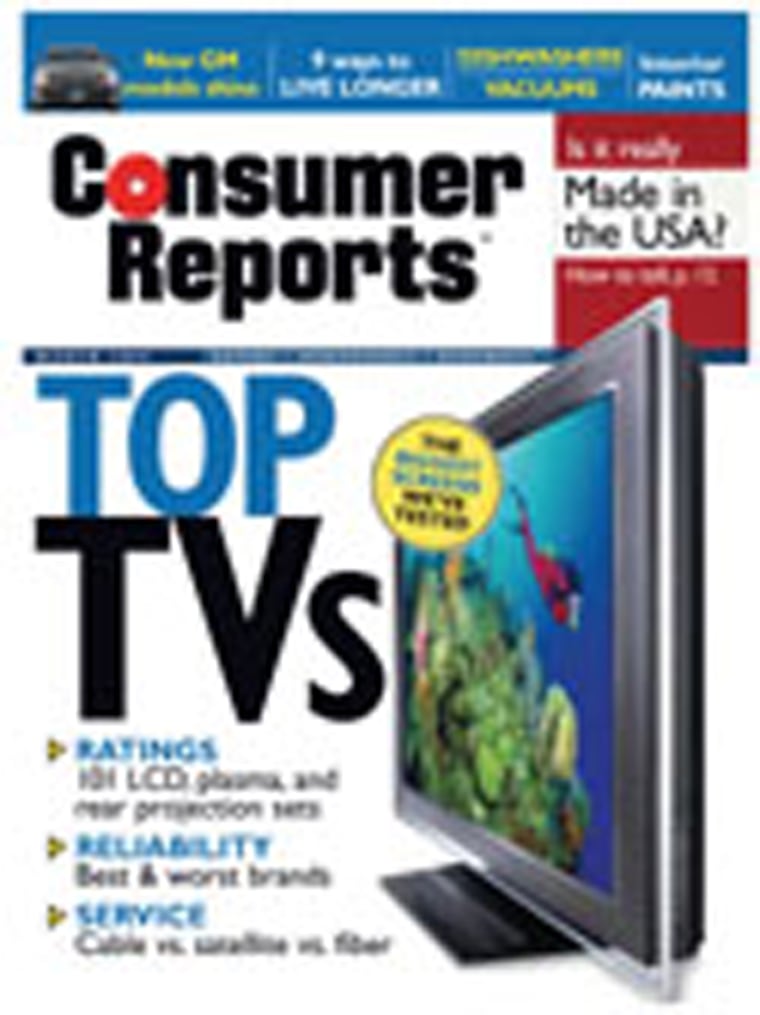 How to choose:
Our top vacuums are the ones that clean best, because cleaning is what vacs are supposed to do. But larger motors or brush bars can mean the best aren't the lightest or easiest to maneuver. Our Quick Picks (upright and canister Quick Recommendations and information are available to subscribers only) include lighter-weight choices. Also consider these other tips in our best-vacuums comparison:
Choose the right kindMost perform well on bare floors. But uprights tend to do better on carpets. Canisters are easier to push, pull, and use on stairs because you move mostly the hose and powerhead.
Check the featuresA brush on/off switch helps prevent scattering dirt and protect bare floors, while manual pile-height adjustment lets you match brush and carpet height more precisely than you can with automatic systems.
Think carefully about going bagless
You might prefer a with-bag model to a bagless if you have allergy concerns, because emptying a bagless vac's bin is a frequent and dusty task. And although HEPA bags and filters can provide added filtration, they don't guarantee that a vacuum won't spew dust. Models that scored high in the best-vacuums comparison emissions tests should do well in your home if you use the same bags or filters that came with the machine.
For more great tips like these, visit .