It's no secret that figure skaters win the superlative for flashiest style at the Winter Olympics. So many ruffles and sparkles! The level of commitment is impressive. From their heads to their toes, figure skaters know how to light up the ice.
Recently, on Throwback Thursday, Kristi Yamaguchi mentioned to us that the '90s were the heyday for the ponytail. These days, the tight bun is queen of the ice. And all those decades before and after? Check out the most golden hair moments — by the decade — in skating history. 
1970's: The Hamill Wedge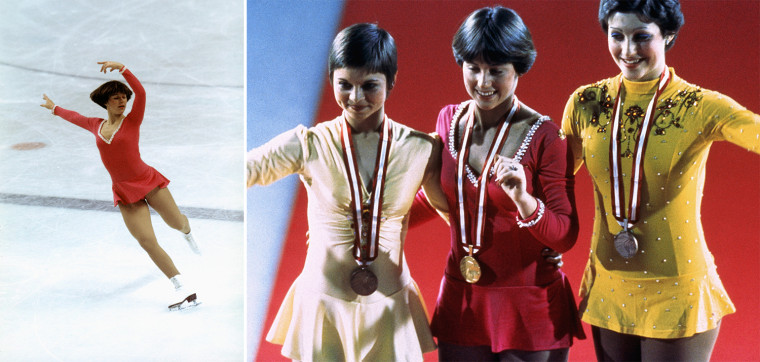 Hamill's signature bob became an iconic hairstyle of the '70's after she won gold at the 1976 Olympics. The "Hamill Wedge," which was cut specifically for her Olympic debut, had the perfect amount of bounce and flair to take her to the podium (well, that and and incredible amount of skill!) In a sea of sensible pixie cuts, the wedge had the edge to last for years.

1980's: The backwards mullet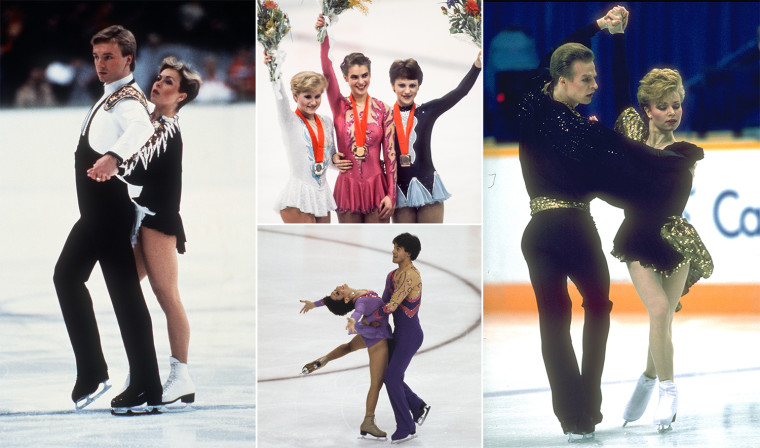 Female skaters around the world started to chop their bobs sometime in the decade of decadence. But unlike the adorable Hamill Wedge, this style was more severe, with crew-cut sides and a floppier top. It's kind of like a mullet...only in reverse. Classic '80's.

1990's: Pumped-up ponytails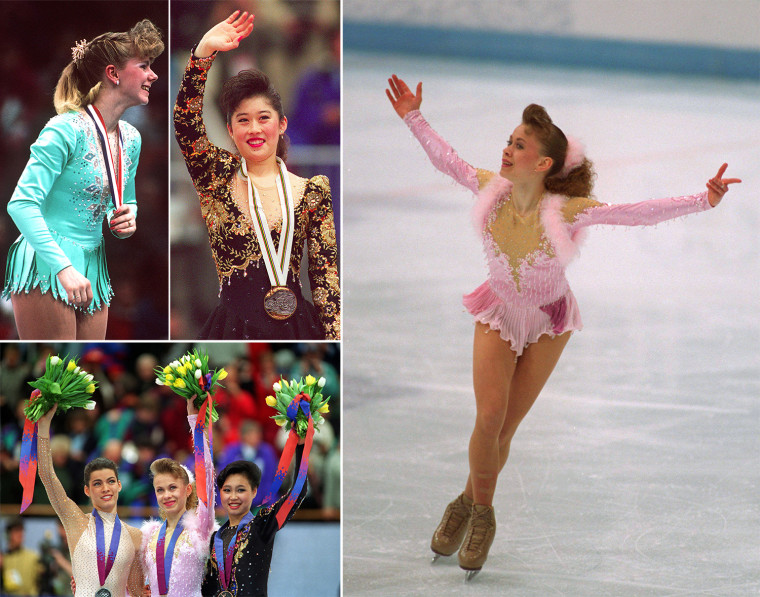 Oh hey there, bangs! The ladies of the '90's took their hairstyles to new heights with some seriously teased ponytails and puffy face fringe. Let's not ruin it with any other commentary: It's that good. 

2000's: Bedazzling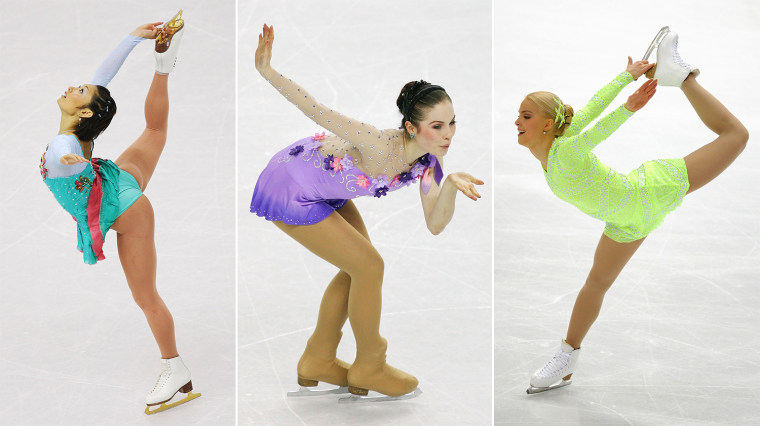 If there's one thing we learned from the '90's it was how to accessorize. This clearly carried over into the mid-2000's when female figure skaters went on accessory overload. Glitter? Check. Butterfly clips? Yes please. Scrunchies? Thick headbands? All of the above!
2014: The bun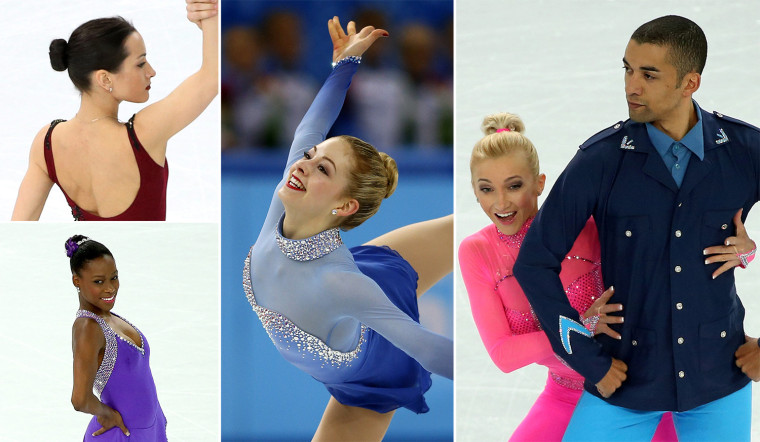 The ladies of the 2014 Sochi Olympics are a perfect representation that when in doubt, go for the classic bun. Sleek and polished, the ballerina's best friend proves it is timeless.
Bonus round: The Bronytail!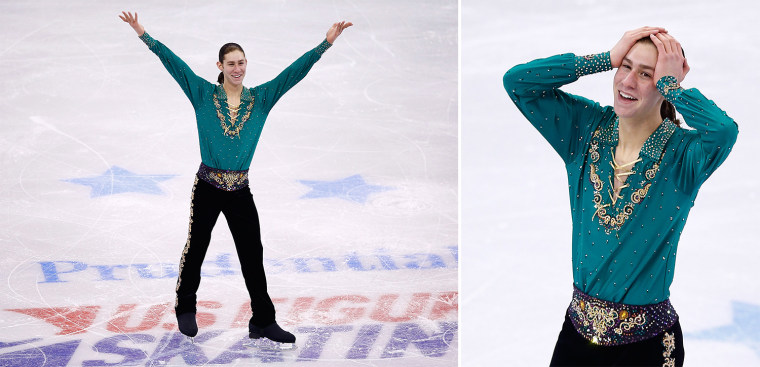 Jason Brown not only wowed the crowds during the Sochi men's singles competition, but he also did it with a style all his own. Oh, and also a Twitter account all his own — for his hair, that is. It's a parody account that celebrates the Bronytail in all its glory. The world first caught a glimpse of it when Brown's River Dance routine during qualifications went viral. Add in a winning smile, and this kid's stardom — Bronytail or none — has got legs.

Samantha Okazaki is a multimedia editor for TODAY.com.