Through the clouds of smoke and fear hanging over Brussels, a rainbow has emerged.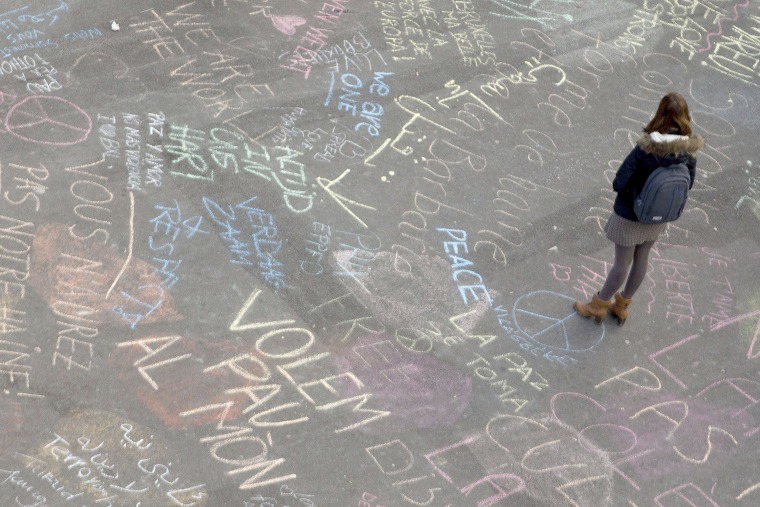 Residents and tourists of the Belgian capital have turned the city's Place de la Bourse into a giant message board, covering the plaza's pavement with colorful chalk-drawn artwork and messages of hope, solidarity and defiance.
The notes pay tribute to the lives lost and shaken following a pair of explosions that ripped into the city's airport and metro station Tuesday morning. More than two dozen people were killed in the attack, for which the Islamic terrorist group Isis has claimed responsibility.
The bombings also deepened fears for many living in the region, which was rocked by similar bombings last November in nearby Paris.
RELATED: #JeSuisBruxelles: Worldwide support for Brussels pours in on social media
Although some used expletives to express their anger over the terrorist acts, most relayed hope for peace and unity.
"Love live peace," read one message scrawled on the pavement.
"The whole world is my native land," said another.
"We are hope," read another.
"Terror has no religion," said another.
The visit to Bourse Square could probably be viewed as an act of defiance in of itself, as city authorities put transportation lines on lockdown and urged residents to stay home along with suggesting other safety precautionary measures.
In addition to taking to the streets to express their support, many took to social media to offer words of comfort.