This is either the best or worst idea ever: Crest has announced that its newest toothpaste flavor is — wait for it— chocolate.
Yup, you read that right. The new Mint Chocolate Trek flavor is part of the new line called Crest Be, toothpastes meant to excite and inspire while still providing all the standard oral-hygiene benefits. The other two flavors in the line so far? Lime Spearmint Zest and Vanilla Mint Spark.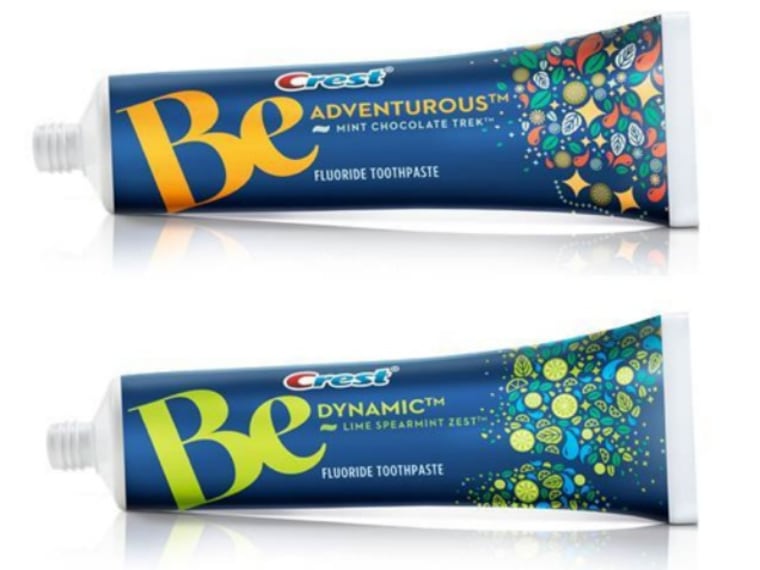 Evidently, the new flavors were inspired by us consumers, who want more out of our toothpaste than ordinary old cavity prevention, fresh breath, and whitening (yawn). "Crest Be was developed out of the research and insights that consumers are looking for experiential purchases," according to Proctor & Gamble marketing director Rishi Dhingra, who also emphasizes that the flavors are meant to play to our senses of "personal expression."
We couldn't help but wonder if brushing with chocolate toothpaste or the other weird-sounding new flavors would give us that fresh-mouth feeling we're looking for before we hit the sack — so we gave it a try. 
How did it go? Surprisingly well! The Mint Chocolate Trek smells like mint chocolate chip ice cream and tastes sort of like a peppermint patty — oddly, not gross at all. We admit we enjoyed the flavor, even if we didn't have that clean-mouth feeling afterwards. Lime Spearmint Zest tasted like a cross between margarita mix and Lemonheads but left us with a cleaner feeling than the chocolate, and Vanilla Mint Spark wasn't all that different from regular toothpaste.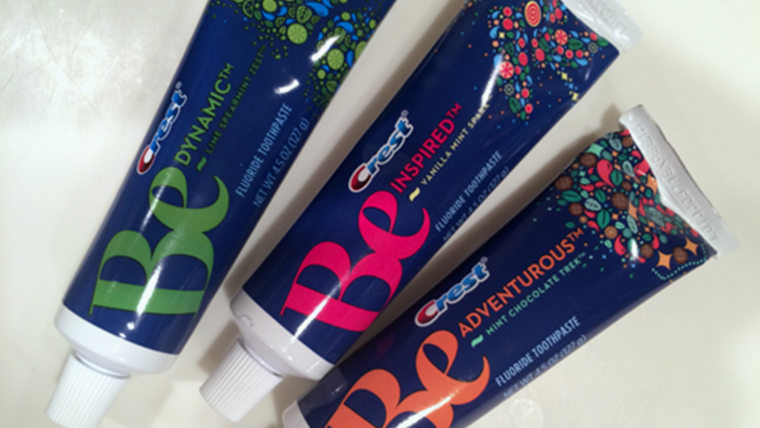 For anyone who is now inspired to inject more shock and awe into the oral-hygiene routine: There's actually a whole world of food-flavored toothpastes out there. Perhaps cupcake toothpaste appeals to your sweet tooth? Maybe a pickle-flavored toothpaste would be a nice complement to that deli sandwich you had with dinner? Or does bacon toothpaste appeal to your desire for—well, everything bacon?
Hey, whatever inspires you to brush twice a day.
Alesandra Dubin is a Los Angeles-based writer and the founder of home and travel blog Homebody in Motion. Follow her on Facebook, Google+ and Twitter.