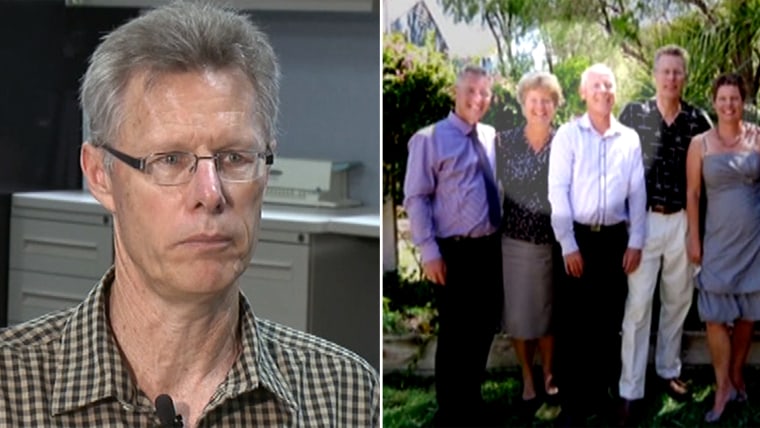 In the wake of the Malaysian Airlines Flight 17 crash in Ukraine that killed 298 people, grieving relatives have been alternately sustained by faith and outraged at their inability to recover mementos of their loved ones. 

Minnesota man Drew Ryder has leaned on his religious beliefs to endure the loss of his brother and sister-in-law, Arjen and Yvonne Ryder, who were on the flight that investigators say was shot down by a missile attack on July 17 in the Donetsk region of Ukraine. 
"Our perspective is that everything does happen for reason, so that's again why we feel we can forgive those that did this,'' Drew Ryder told Janel Klein of NBC Minneapolis affiliate KARE. 
More on the Ryders:
Arjen and Yvonne were traveling through Europe in the past few weeks, with Drew following their trip on Facebook. 

An uncle notified Drew of the tragedy by calling him at his office. "He could hardly speak, as you can imagine,'' Drew told Klein. "And he said, 'Your brother and sister-in-law were on the plane." Yvonne was a teacher, and Arjen was an agriculture expert. 

Drew remembered them as loving parents as well as grandparents of five. "Incredibly outgoing, very adventurous. Just wanted to conquer the world, as it were." 

Forgiveness is the furthest thing from the mind of Dutch father Hans de Borst, who lost his 17-year-old daughter, Elsemeek, in the crash. He wrote a powerful open letter to Russian leader Vladimir Putin on Facebook expressing his outrage, writing, "Thank you very much Mr. Putin, leaders of the separatists, or the Ukraine government for murdering my loved and only child Elsemeek de Borst. Suddenly, she's not there anymore. She has been shot out of the sky."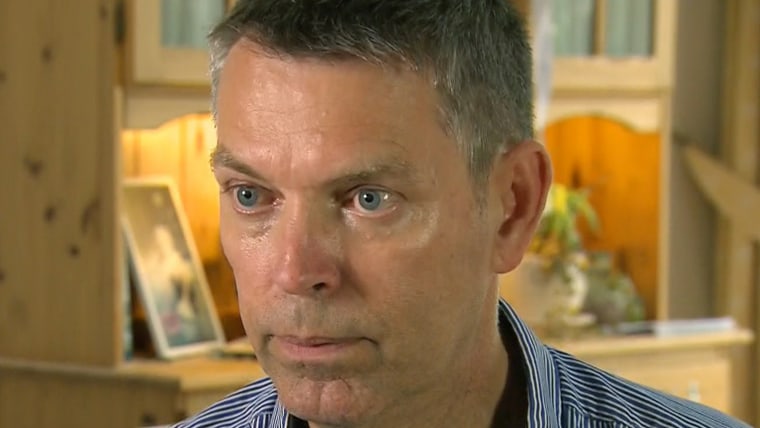 He spoke with TODAY's Katy Tur, saying "I had one child and she was my pride and my everything, so it's gone. Why my child? Yeah, why? You tell me."
More on the de Borsts: 

De Borst is searching for answers to recovering any of his daughter's possessions or mementos. "Can I have that back?" he said. "A sock, a T-shirt, or a ring?"

Elsemeek de Borst died along with her mother, stepfather and half brother. 

More on the crash investigation: 
Follow TODAY.com writer Scott Stump on Twitter and Google+.