/ Source: TODAY contributor
It's been nearly two years since the family of Casey Anthony has all been together, and it took a court hearing to do it.
The young Florida woman charged with murdering her 2-year-old daughter, Caylee, more than two years ago, broke down when Lee Anthony, the brother she hasn't seen since 2008, mouthed the words "I love you" from the witness stand in an Orlando courtroom.
While being held in jail in 2008 awaiting trial, Casey Anthony had written letters to another inmate. In one, she said her brother and father had molested her when she was younger.
"I woke up night after night with my sports bra lifted over my chest or if I had a regular bra, it would be unhooked," she had written.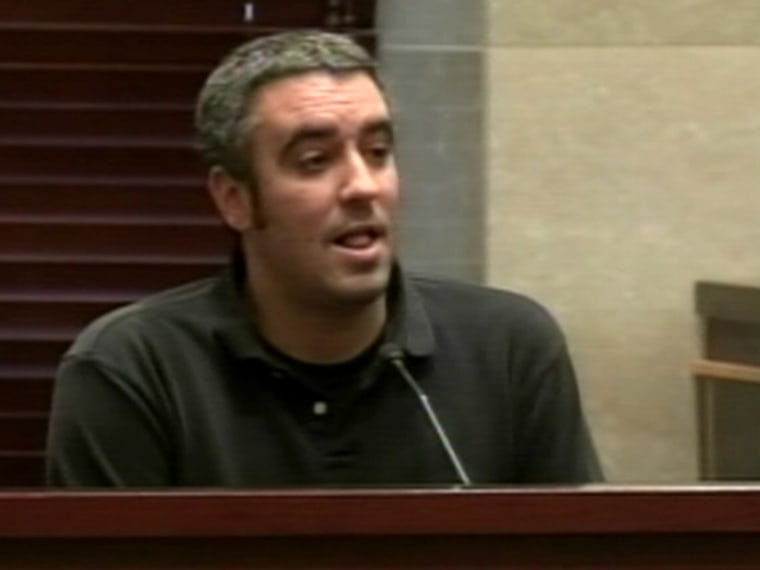 The letters were leaked to the media, as were conversations she had with her family when they visited her. Because of the leaks, the woman's attorneys have asked her family not to visit her.
Brad Conway, the Anthony family attorney, told TODAY's Meredith Vieira Friday from Orlando that Lee's mouthed declaration of affection testified to the closeness of the family and their support for Casey.
"Love for a family member is not likely to change, and especially with this family. They're a close family. They love each other, and regardless of what happens in this criminal trial, that will always stay the same," Conway said.
911 calls
Casey, Lee, and their parents, Cindy and George Anthony, were all in court for a hearing held to determine whether Cindy Anthony's 911 calls to police in July 2008 can be admitted as evidence in her daughter's trial, which is scheduled to begin in May 2011.
Casey Anthony's daughter, Caylee, was two months shy of her third birthday when she disappeared in June 2008. For a month, Casey told her mother the child was elsewhere before finally admitting she was missing. Casey said Caylee had been taken by her baby sitter.
Cindy Anthony made three 911 calls to police in July 2008. The third call was on July 16, and exactly two years later, she found herself on a witness stand listening to the call again.
In the first two calls, Cindy Anthony accused her daughter of stealing a car which had since been recovered. She also accused her of stealing money. Police did not take immediate action.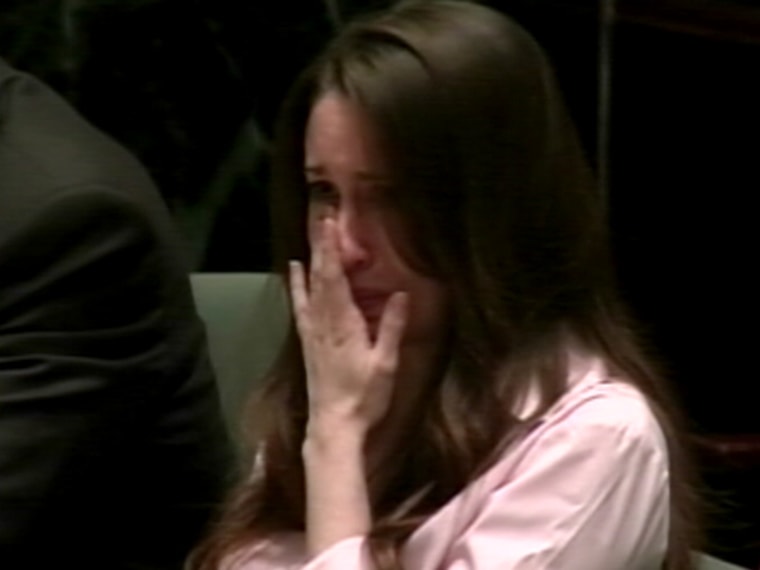 In the third call, Cindy Anthony told the dispatcher, "It smells like there's been a dead body in the damn car." During the call, Casey told Lee that she hadn't seen Caylee in 31 days, and Cindy Anthony became frantic when she relayed that information to police.
Normally, 911 tapes aren't admitted as evidence because they're considered to be hearsay. But Thursday, Judge Belvin Perry ruled 911 calls made in the Casey Anthony case will be admissible as evidence during the accused mother's murder trial. State prosecutors argued that the calls should be admitted because they show Casey Anthony's pattern of telling lies about her daughter's disappearance.
Cindy Anthony testified that her statements during the 911 call were purposely dramatic to get the police to respond. She testified that during the time she was making the 911 calls, she had no contact with her husband and said she hoped the police would force Casey Anthony to tell her where Caylee was. "You had no idea or thought at that point that Caylee could be deceased, and therefore that there was a connection between no Caylee and the smell in the car," said the prosecutor.
"Correct," Cindy Anthony answered.Clinging to hopeCindy Anthony later said, "I still think Caylee's alive."
DNA tests have confirmed that skeletal remains found about a quarter mile from Caylee's house were Caylee's. After charging Casey with the murder, prosecutors announced that they would seek the death penalty.
"That's her hope; that's her wish; that's her thought," Conway said of Cindy Anthony's apparent denial. "Until she's ready to relinquish that, it's going to stay in her mind."
Conway admitted that the admission of the 911 tapes would not help the defense.
"I think, unfortunately for the defense, that tends to work for the prosecution, because it shows that that's the first time that Cindy was aware that Caylee was gone for 31 days, and nobody knew where she was," the lawyer told Vieira.
The Associated Press contributed reporting to this story.