Ruthie Ann Miles, the Broadway star whose 4-year-old daughter was struck by a car and killed in a Brooklyn crosswalk in March, has lost the baby she was carrying at the time of the crash.
The Tony Award-winning actress, 35, and her husband, Jonathan Blumenstein, were expecting a baby girl this month.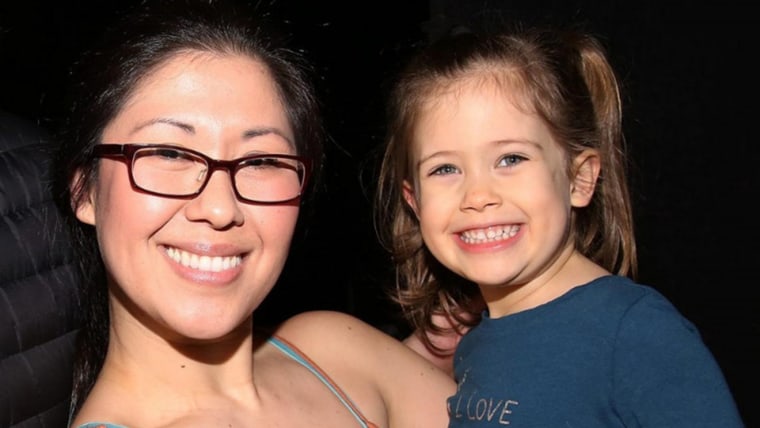 "As many of you know, Ruthie and Jonathan's daughter, Abigail, was tragically killed. At the time of the crash Ruthie was pregnant and was severely injured. This past Friday Ruthie and Jonathan lost their baby, Sophia Rosemary Wong Blumenstein," Miles' attorney Ben Rubinowitz shared in a statement to TODAY.
"The pain suffered by Ruthie and Jonathan is nearly impossible to fathom. As you might imagine, they are overwhelmed by the sadness of the deaths of their children. Ruthie and Jonathan are grateful for the support of their family and friends but wish and ask that their privacy be respected during this most trying time. Ruthie and Jonathan continue to seek God's presence, mercy and peace," Rubinowitz wrote.
Miles and her friend Lauren Lew were crossing a Brooklyn street with their children on March 5 when a vehicle ran a red light and plowed into the group, killing Miles' daughter, Abigail, and Lew's 1-year-old son, Joshua.
Miles, Lew and a fifth pedestrian were also injured in the crash.
Dorothy Bruns, the driver who crashed into the group, was indicted in connection with the case, NBC 4 New York reports.
Bruns, 44, was arrested at her Staten Island home May 3 on a 10-count indictment charging her with manslaughter, criminally negligent homicide, assault and other crimes. Bruns told police after the crash that she had medical issues.
On Thursday, prosecutors said Bruns suffered a seizure at the time of the crash, and had been driving in defiance of a doctor's orders following a hospitalization less than two months before. That hospitalization stemmed from another accident, which happened when Bruns crashed into a parked vehicle.
When Miles' friends and supporters in the Broadway community learned the tragic news about her unborn baby, they took to Twitter with messages of condolences.
"Please hold dear Ruthie and her family in your hearts. Just an unthinkable tragedy," wrote actress Audra McDonald.
"All the love and light in the world to Ruthie Ann Miles," wrote "Hamilton" creator and star Lin-Manuel Miranda. "Unimaginable."