Love is always a hard thing to explain. It is an easier thing to show. Enter the world of #BrinsonBanksing.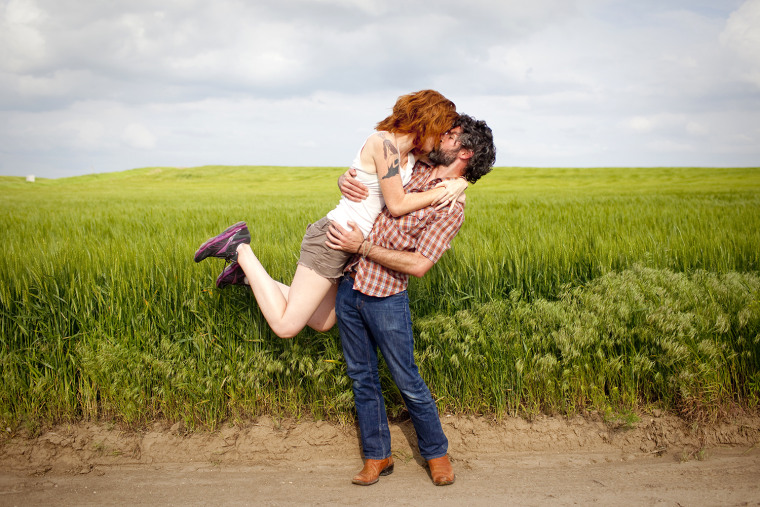 A well-timed kiss is the way photographers Kendrick Brinson and David Walter Banks have been showing their love to the world for years. "We've always documented our own lives extensively, looking to one another as a muse, yet we wound up with few photographs of the two of us together," Banks told TODAY.com. "For us, this has become its own visual diary, chronicling our lives as we explore the world, out love and companionship, the one constant in the formula."

The photographers' signature pose, with Brinson kicking her legs up as they embrace, began on March 10, 2010, outside of Las Vegas. "It all started on a whim," Banks said. "Our friend and talented photographer Matt Miller shot a portrait of us alongside a sleepy desert road, and I grabbed Kendrick and she kicked her legs up as we kissed."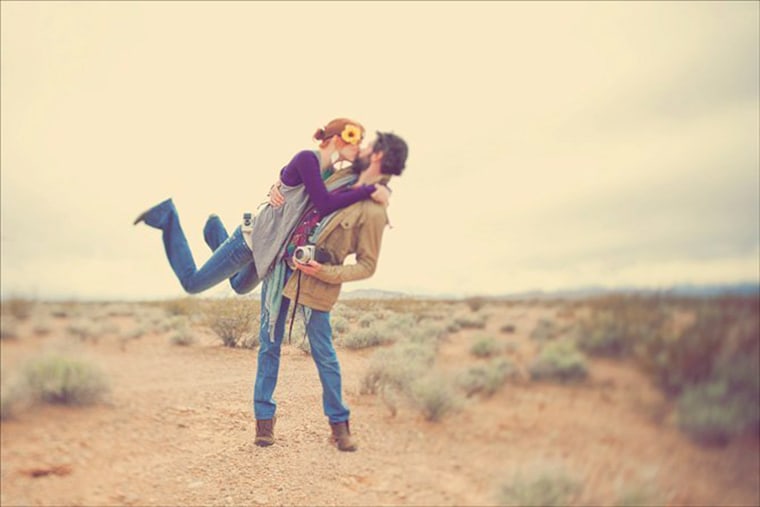 The couple have been together for eight years and married for two, though the beginning of their relationship was complicated. They met in a photojournalism program at the University of Georgia. After college they went their separate ways to work for newspapers.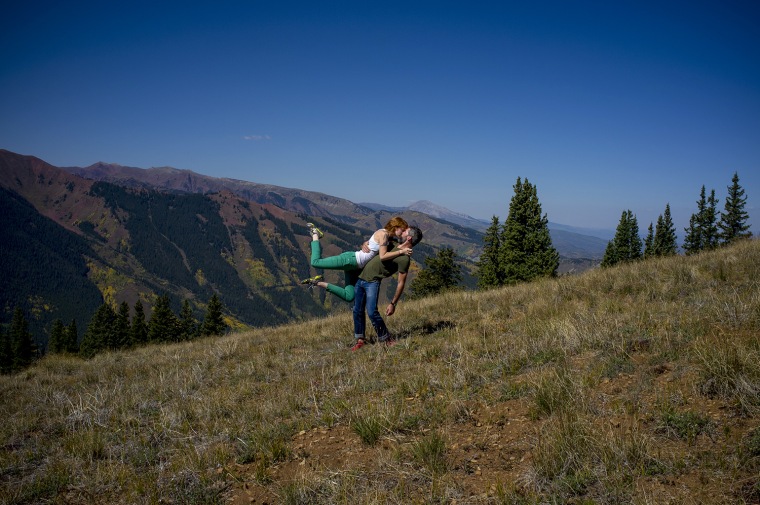 In 2006 they started to talk, even though they were in different states. "I was overworked and really lonely," Brinson said. "He and I started chatting online and on the phone. I lured him to visit because I lived close to the Outer Banks, and the rest is history." 

After nearly three years of a long-distance relationship, Brinson quit her job, moved to Atlanta and moved in with Banks. Eventually they not only married, but also started a photography business together.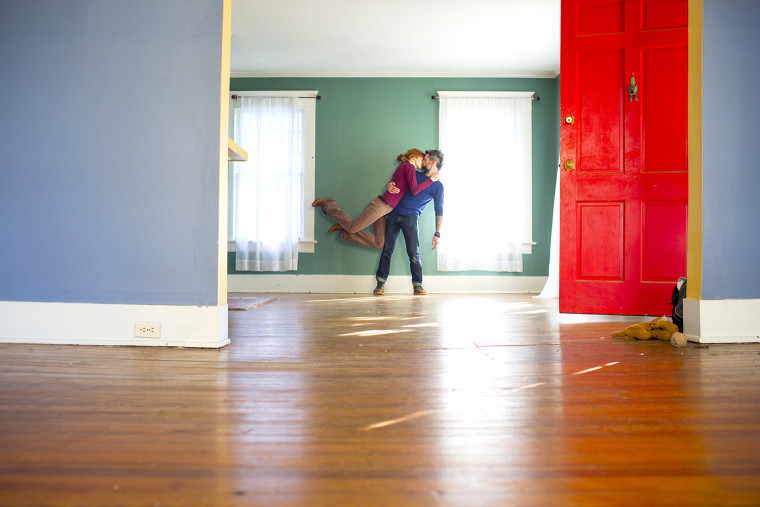 "We get to work with our best friend, editor, therapist and lover," Banks said. "This bestows upon us both a deep bond, and a propensity to occasionally want to kill each other. But all jokes aside, when you find a woman that you want to spend your entire life with, then why wouldn't you want to share the estimated 32 percent of your total waking hours spent at work?"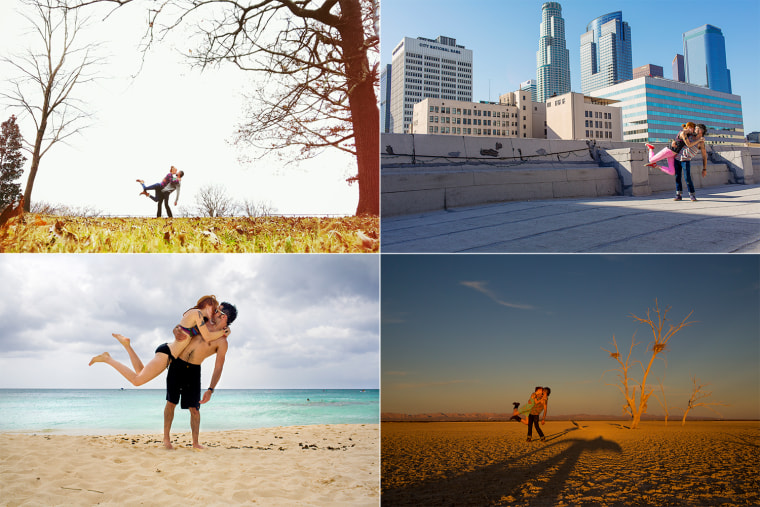 After years of Brinson and Banks shooting the pose, a friend gave it a name: #BrinsonBanksing. In mid 2013 they started uploading the photo with that hashtag. Around the same time, friends started re-creating the image, sending the results to the couple.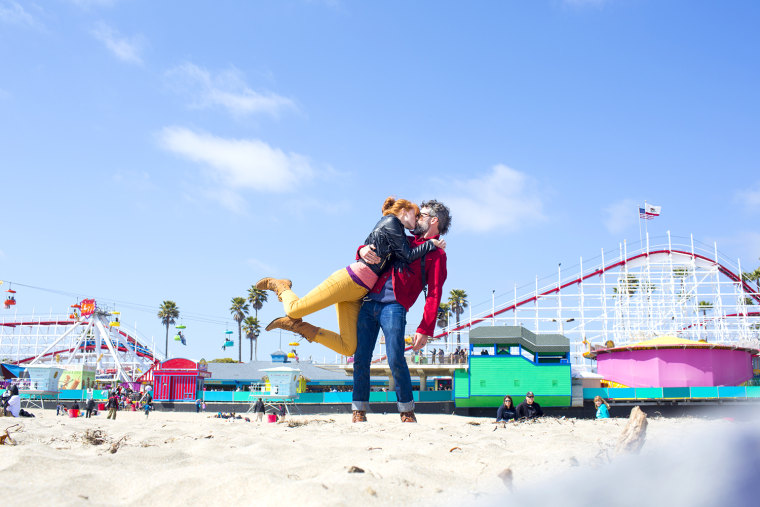 Matt Roth and Rob Hart were the first people to re-create the image. "We were probably making a little bit of fun of them," Roth told TODAY.com. "Nothing vicious. The way friends make fun of friends."
That was the start of people re-creating the pose all over the Internet. #BrinsonBanksing started to pick up steam.
The above Instagram is Brinson's favorite re-creation so far. "When I first saw it I was laughing so hard and trying to show David my iPhone so he could see that post on Instagram, but my hands were shaking from laughing," she said. "So he had to grab the phone from me to see."
"At first it was photographer friends doing it at photo conferences," Brinson said. "But now we're are seeing strangers tag #BrinsonBanksing on Instagram."

Setting up a camera on a timer has become second nature to the couple, but it isn't always perfect. During a trip to the Imperial Sand Dunes, Brinson and Banks wanted to get a shot of themselves atop one of the hills. Setting the timer to 10 seconds, David ran to the top of a hill, while Kendrick jumped into his arms for the pose.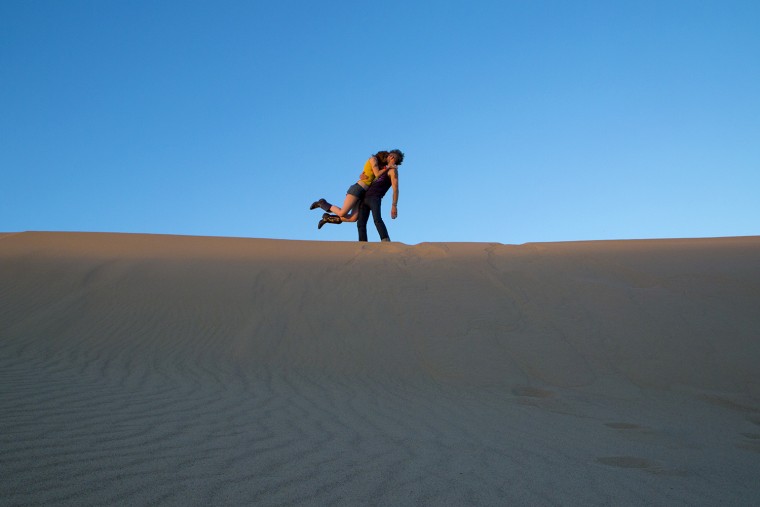 "I kept waiting for the sound of the shutter to click and as I was coming down from the pose I heard the click," Brinson said. "It was not the best version of the pose or photo, but I knew David wasn't going to run up this insane hill twice, so that's what we were stuck with. It's funny to see it; reminds me of the epic journey we had for an imperfect photo."
Married couple, Kendrick Brinson and David Walter Banks, kiss throughout their travels and create new hashtag for when they embrace