When Christine Quinn got engaged, she couldn't imagine her wedding day without her best friend by her side.
When the 27-year-old from Plymouth Meeting, Pennsylvania, asked her "Nana Betty" to be her bridesmaid, she responded, "How can I say no to my granddaughter?"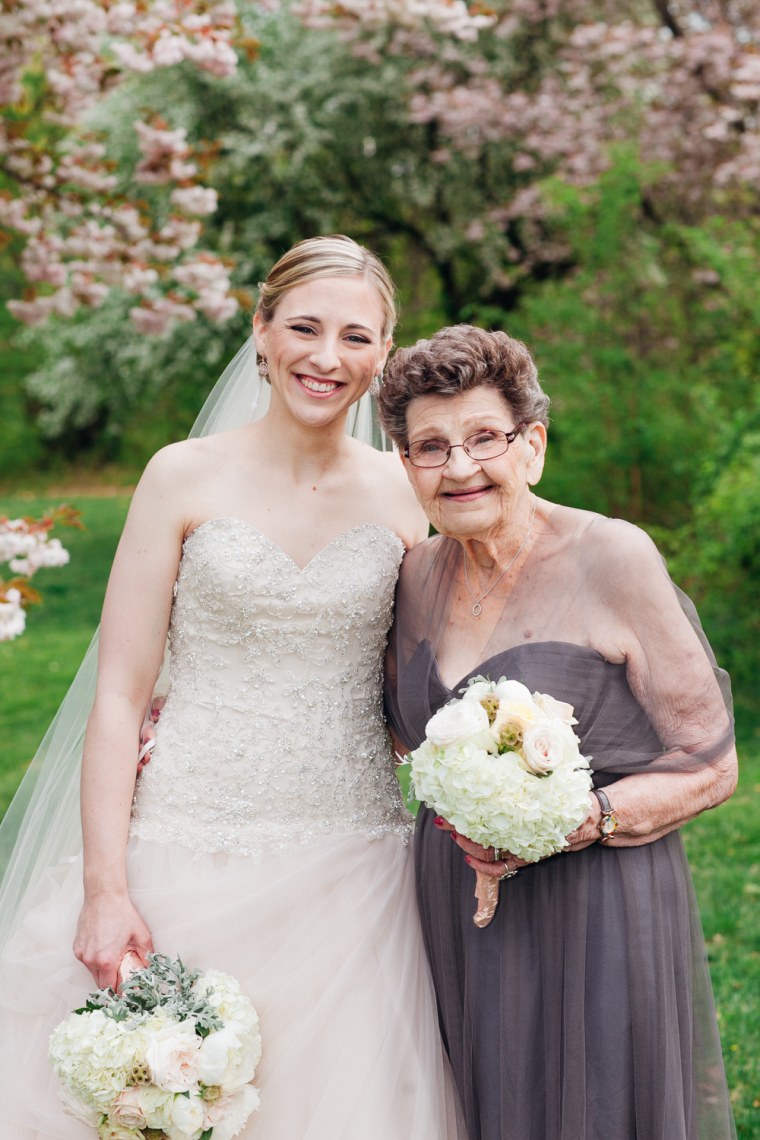 She asked her only two months in advance to prevent her from having too much time to think about it, and on May 2, Nana Betty linked arms with the groom's brother and strutted her stuff down the aisle, bouquet in hand.
"We had to tell her what to do and who to walk with a couple times, but by the time she got to the altar she was smiling and waving at everyone," Quinn told TODAY.com.
She ended up getting close with the other bridesmaids, who were impressed by her energy.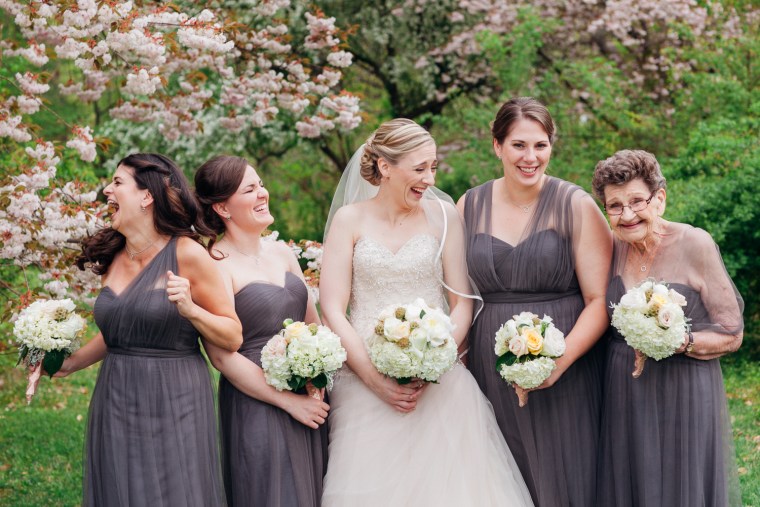 "We kept asking her if she wanted to go home and she insisted on staying and dancing," Quinn said. "My friends could barely keep up!"
According to Quinn, Nana Betty turned to her at the wedding and said, "You're only as old as you feel and I feel young today."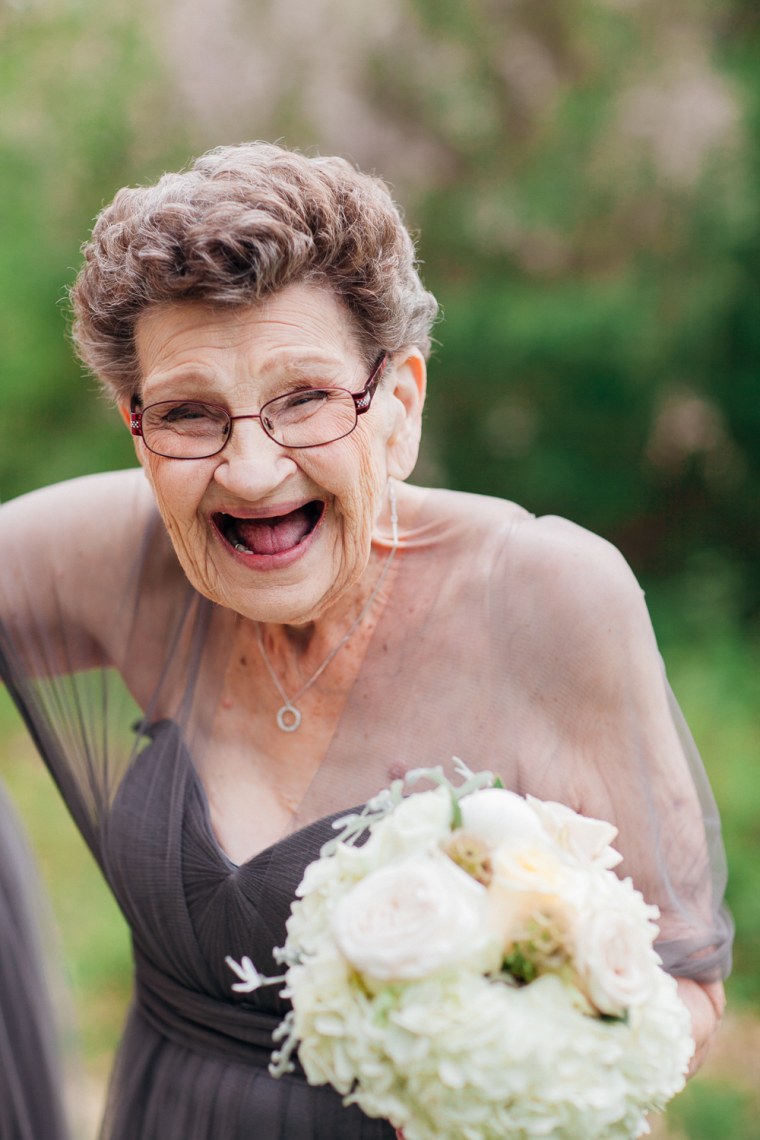 "She had a really bright and vibrant presence and everyone around her was laughing and smiling," Julie Melton, the event's wedding photographer, told TODAY.com.
Nana Betty wanted to wear what the other bridesmaids were wearing, but got to wear flat shoes, which she was happy about.
Quinn's favorite moment of the night was watching her break it down with her husband Patrick's grandma, Bellsie. She even bragged about the whole night to her bingo friends a few days later.
"Everyone was inspired by her joyful outlook on life and I hope to be just like her at 89-years-old!" Quinn said.