As a young girl, Abigail Kingston would practice piano in her family's Bethlehem, Pennsylvania, home and loved looking up at the photos on the wall of 10 different brides all wearing the same dress.
It's a family tradition dating back 120 years when her great-great-grandmother, Mary Lowry, wore the dress in 1895.
"I knew I wanted to wear the dress, I just didn't know if it was possible or not," Kingston told TODAY.com.
As soon as the 30 year old got engaged last September, she and her mom, Leslie Kingston, started tracking down the dress, which was in Vermont with her great aunt Sara "Sally" Seiler.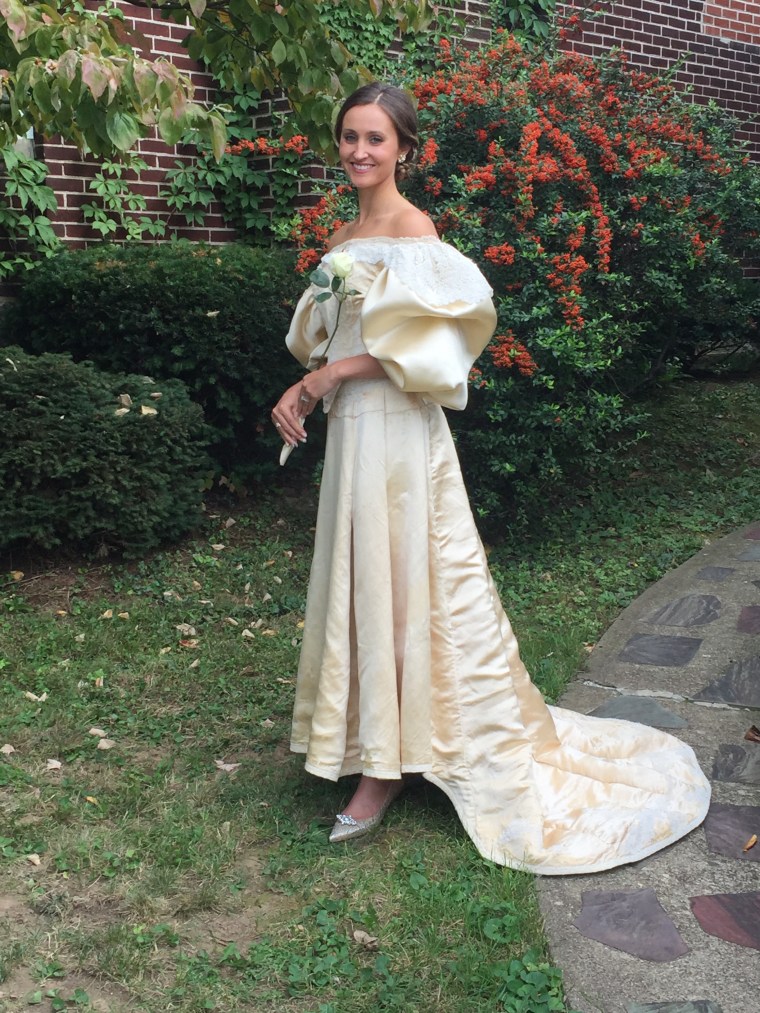 Seiler was the fourth bride to wear the gown in 1960, and she passed it on to both of her daughters, who wore it in 1989 and 1991.
When the dress arrived in April, it was brown and didn't quite look the way Leslie remembered from her wedding day in 1976, but it felt just as magical as ever.
Only one bride ever got the dress dry-cleaned, and each had cut the train to fit her figure.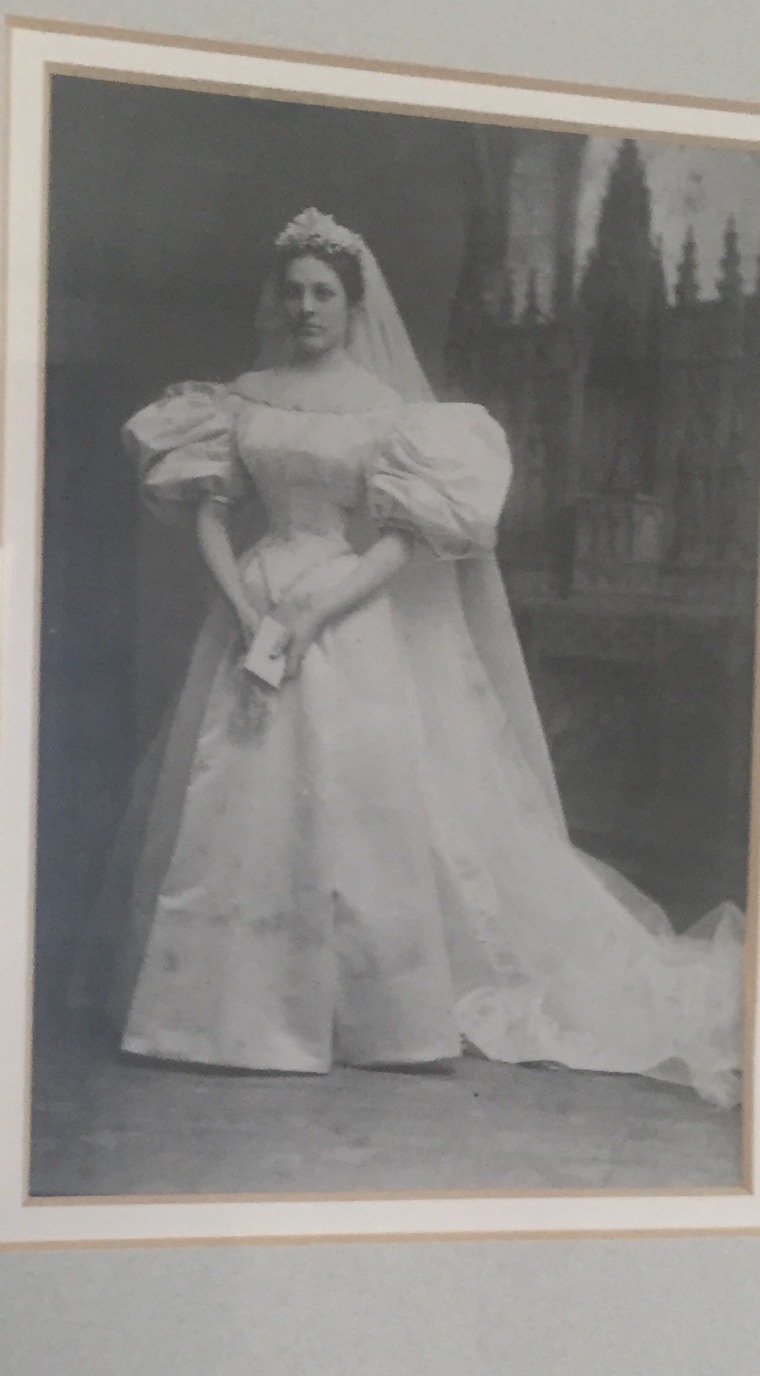 "Every bride was a different shape and size, so each time it was worn, it was fit for the bride's body, so you can see the change over the years," Leslie Kingston told TODAY.com.
The dress needed more than just a cleaning, so Abigail and her mom turned to Deborah LoPresti, a bridal designer known for restoring vintage dresses.
She spent 200 hours getting the dress to look how it does today — a beautiful champagne color.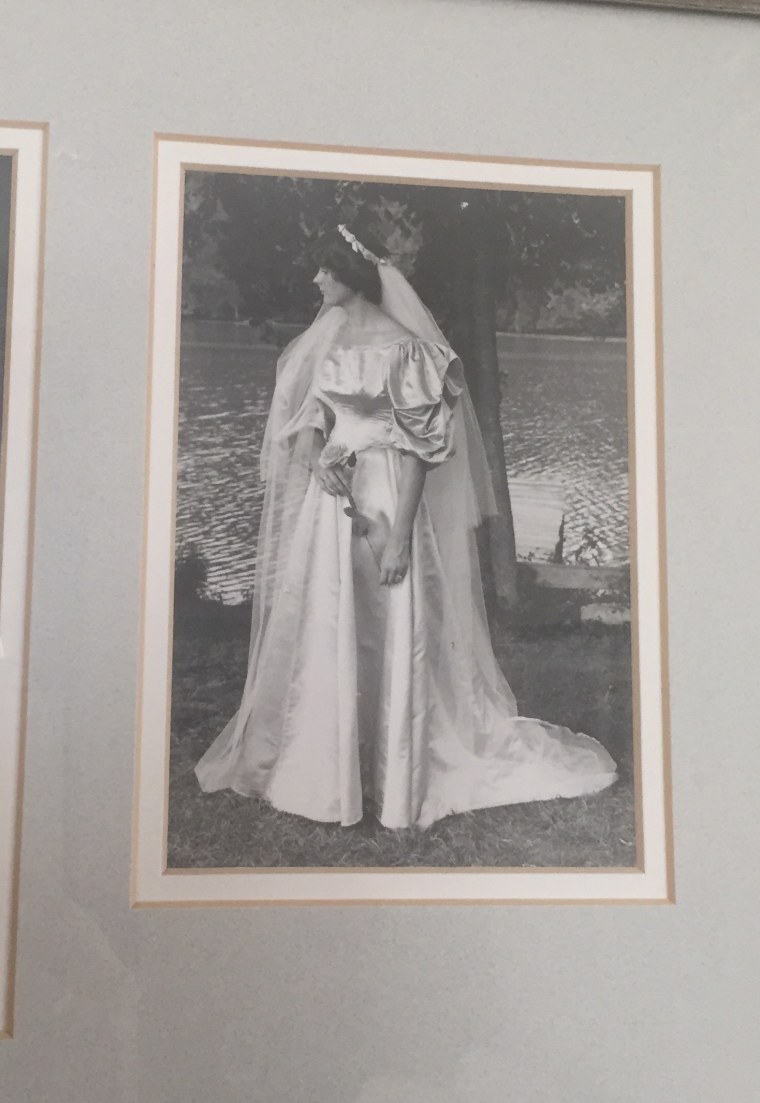 Aside from hand-cleaning the dress, LoPresti replaced the disintegrating sleeves and used that material to repair another part of the gown.
She tried to get it to look like it did when Abigail's great-great-grandmother wore it 12 decades ago.
Since Abigail is 5 feet 10 inches the dress was tea-length on her, but she decided to make the most of it by adding sparkly gold shoes.
"I felt like Cinderella the first time I put everything on," Abigail said. "I seriously felt like I got the dress in rags and turned it into riches."
On Oct. 17, Abigail will be the 11th bride to wear her family's heirloom dress.
"I can't stop crying every time I see her in the dress," Leslie told TODAY.com. "It's one thing that I wore it, but for it to have been your great-great-grandmother's dress is just incredible."