Jess Nakrayko was never going to be a bridezilla.
In fact, the 28-year-old Canadian proved to be the ultimate best friend at her own wedding in Jamaica on April 25.
When it came time for the traditional bouquet toss, instead of blindly throwing her bundle of flowers, Nakrayko handed it to her best friend Jessica Kieley — kicking off Kieley's surprise engagement to longtime boyfriend Adam Brake, who was kneeling behind her, ring in hand.
And after a joyful day, the wedding party melted into happy tears for the final time as Kieley said yes.
"It was actually my sister's idea," Nakrayko told TODAY about her little sister, Meaghan Lee, 25, who is also "super super close" to Kieley, 28.
The trio grew up together in St. John's, Newfoundland. Kieley and Nakrayko have been best friends since high school.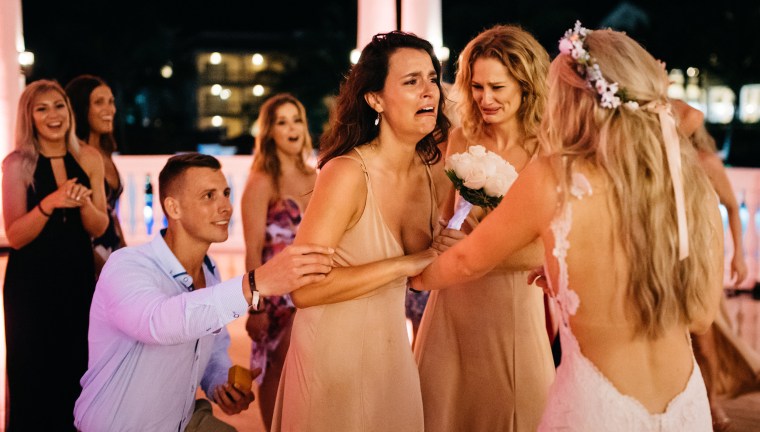 Nakrayko, who lives in Saskatoon, Sasketchewan, knew her best friend and Brake, 27, were headed toward engagement.
In the weeks leading up to the wedding, she and Kieley spoke about how amazing it would be for Brake to propose during the tropical trip.
But instead of just hoping, Nakrayko, like any bestie, approached Brake to make it happen.
"You guys wouldn't be taking away our thunder or anything like that," she told him. "We have our whole wedding and everything after that for all the attention to be on us."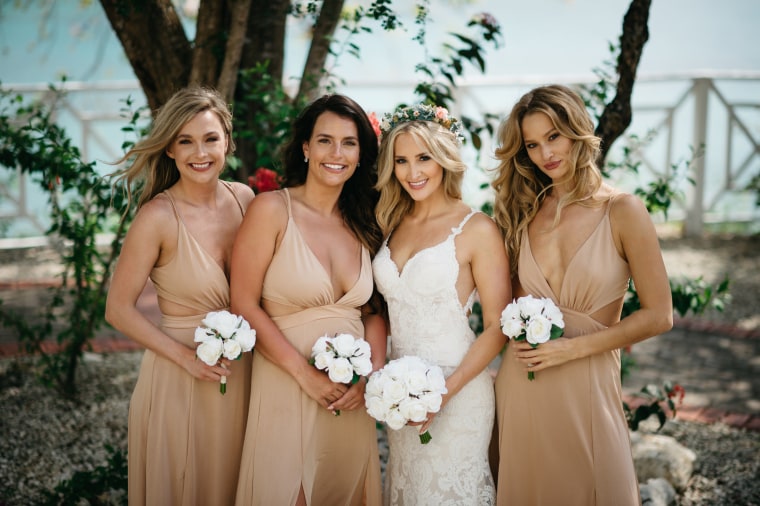 Brake seemed nervous and unconvinced. "I would never ruin your wedding like that," he told her.
Eventually, though, he tentatively agreed to pop the question at the reception during the bouquet toss.
The bride and her sister talked to their wedding planner and arranged to have the music switch from Shania Twain's "Man, I Feel Like a Woman" to Bruno Mars' "Marry You" right before the big moment.
"I'm really nervous; I'm really scared, but I think your plan's going to work," Brake told Nakrayko beforehand.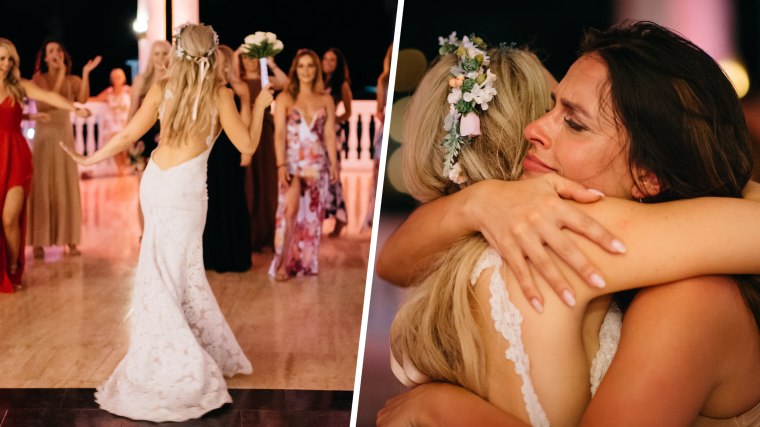 And though it was her big day, Nakrayko was thrilled to share the spotlight with her best friend.
She "always wanted to get married on a beach," but quickly became exhausted by the wedding planning process.
"It just turns into a circus rather than an actual wedding about love," she said.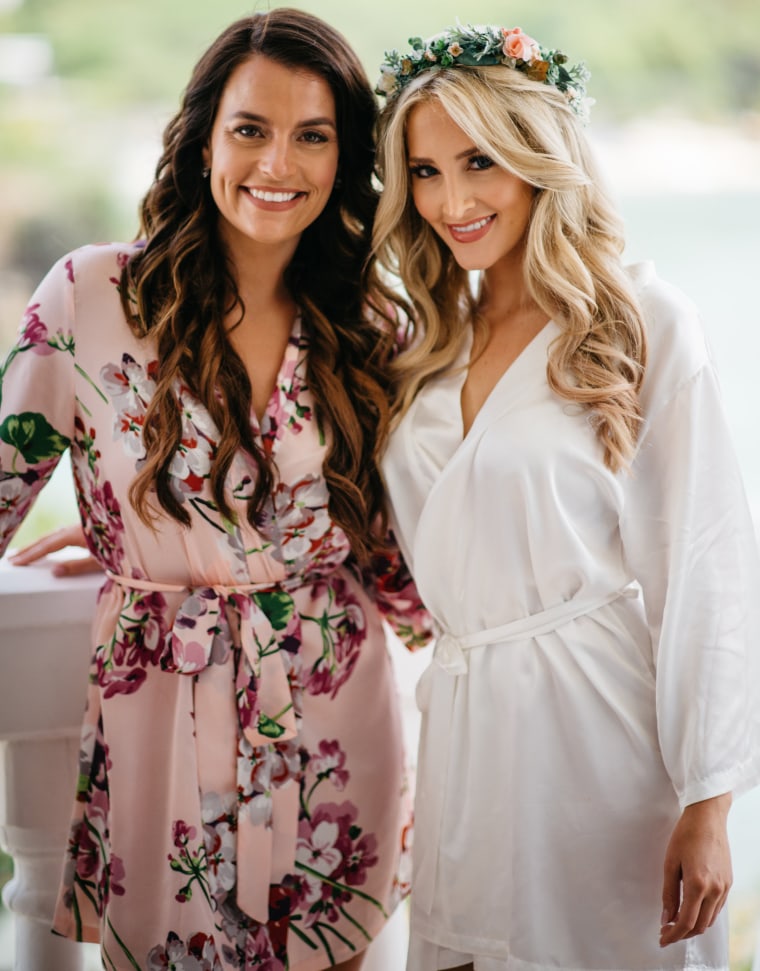 But the bouquet handoff was exactly about that — happiness, love and fun.
The bride said she thinks her story went viral after wedding photographer Ross Dance earlier this week posted an emotional photo of Brake about to surprise Kieley with the ring. It was liked nearly 5,000 times on Instagram and later featured in People magazine.
Dance called it "one of the most beautiful and unselfish things I've ever witnessed shooting weddings."
"The bouquet toss is the last thing of the wedding," Nakrayko said. "I was thinking, you can have the attention now."