The wedding day for a Florida couple was over a month ago, but the random acts of kindness it continues to inspire make it seem like it was just yesterday.
When Leigh Clark, 36, and her husband, James Clark, Jr., 41, were planning their Sept. 26 wedding in Sanibel Island, Florida, they decided to request something that couldn't be found on a registry. They asked their guests to perform a random act of kindness for others as their gift, and the result was an outpouring of heartwarming acts.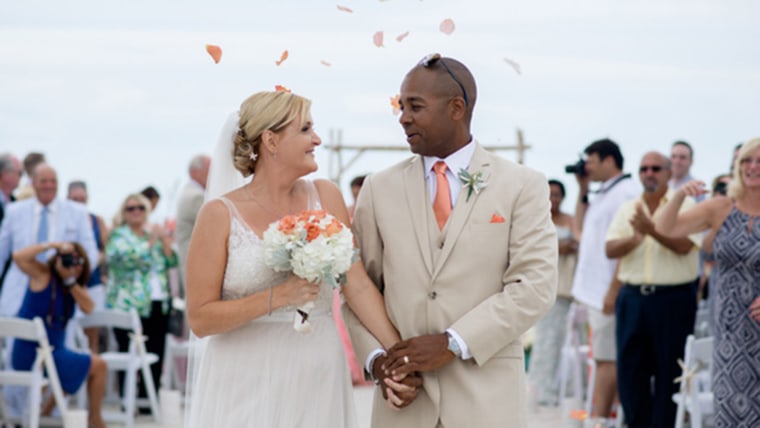 "For the past couple years, I have been doing random acts of kindness and trying to raise awareness of it on social media,'' Leigh Clark told TODAY.com. "We wanted to do something special for our wedding, and we realized we had the potential to get our guests involved. A lot of people said they hadn't done anything like that before, so it was exciting for them, whether it was surprising someone with cupcakes or getting yogurt for a security guard."
RELATED: Dad, daughter celebrate birthdays with '39 Random Acts of Kindness'
Guests shared their stories with the couple in emails and on social media, which Leigh detailed for The Huffington Post. Leigh and James started with their own act of kindness, delivering flowers to nursing homes and local hospital patients.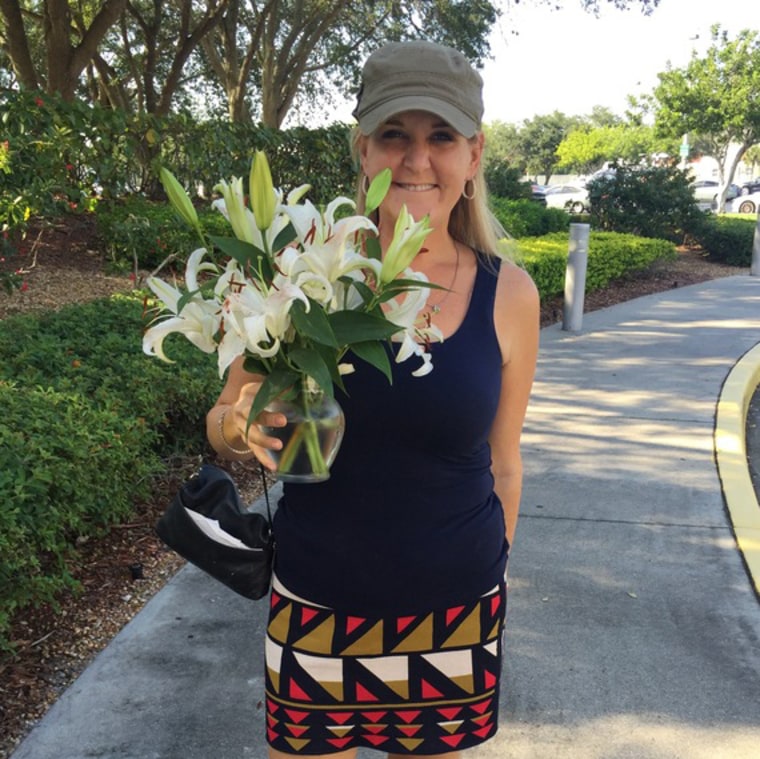 Their wedding guests did everything from buying dinner for strangers to giving up an upgraded seat on a plane. Bridesmaid Emily Schairer donated pet supplies to an animal shelter, and her maid of honor, Jennifer Avitabile, brought doughnuts to a nail salon.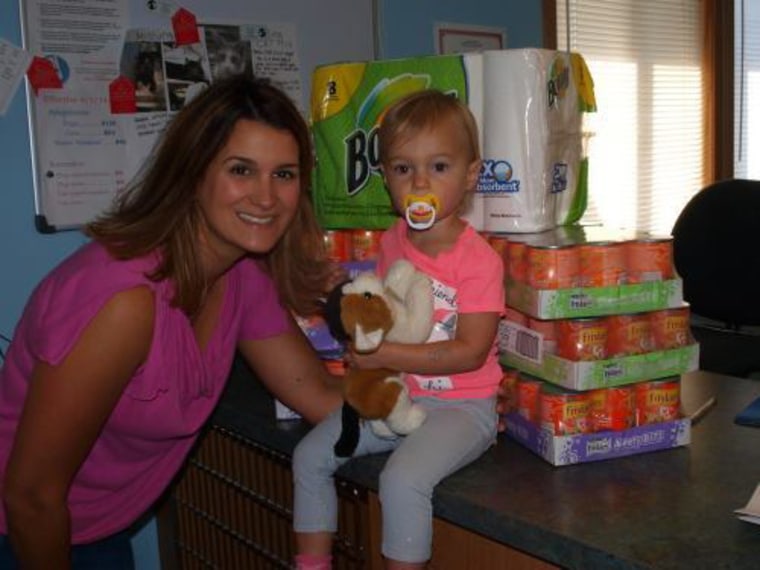 A security guard in a London office got some free frozen yogurt courtesy of Leigh's childhood friend, Caitlin Blewett, and her former sorority sister, Michelle Syner, baked cookies for her local UPS driver. Another childhood friend of Clark's, Jillian Bhatia, enlisted her two children, Rohan and Vivi, to bring donated items to a local women's shelter.
RELATED: The secret to happiness? Acts of kindness, says a new study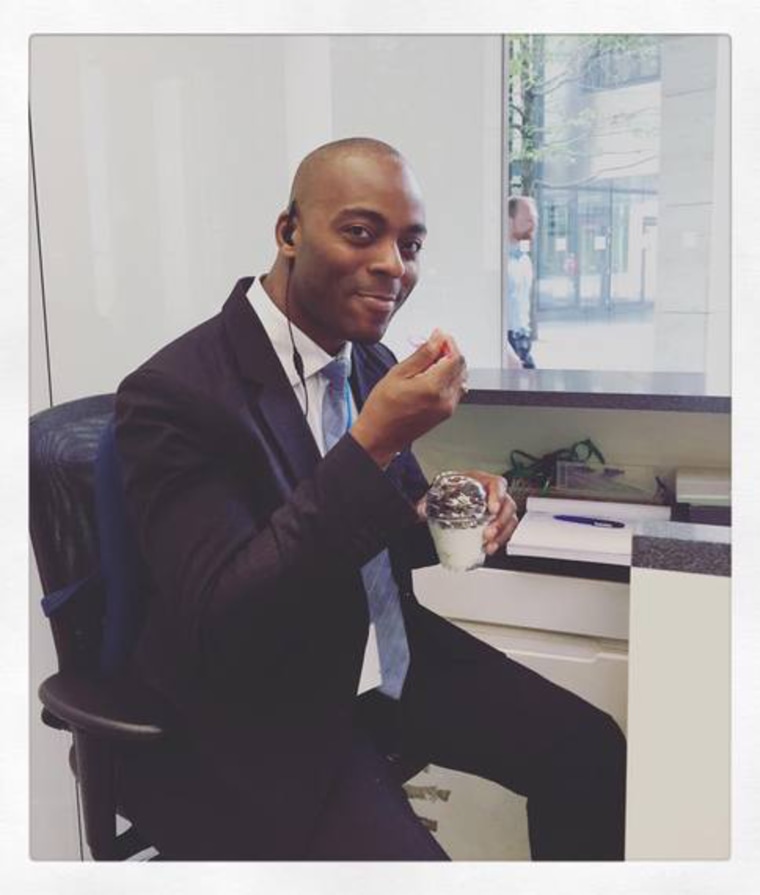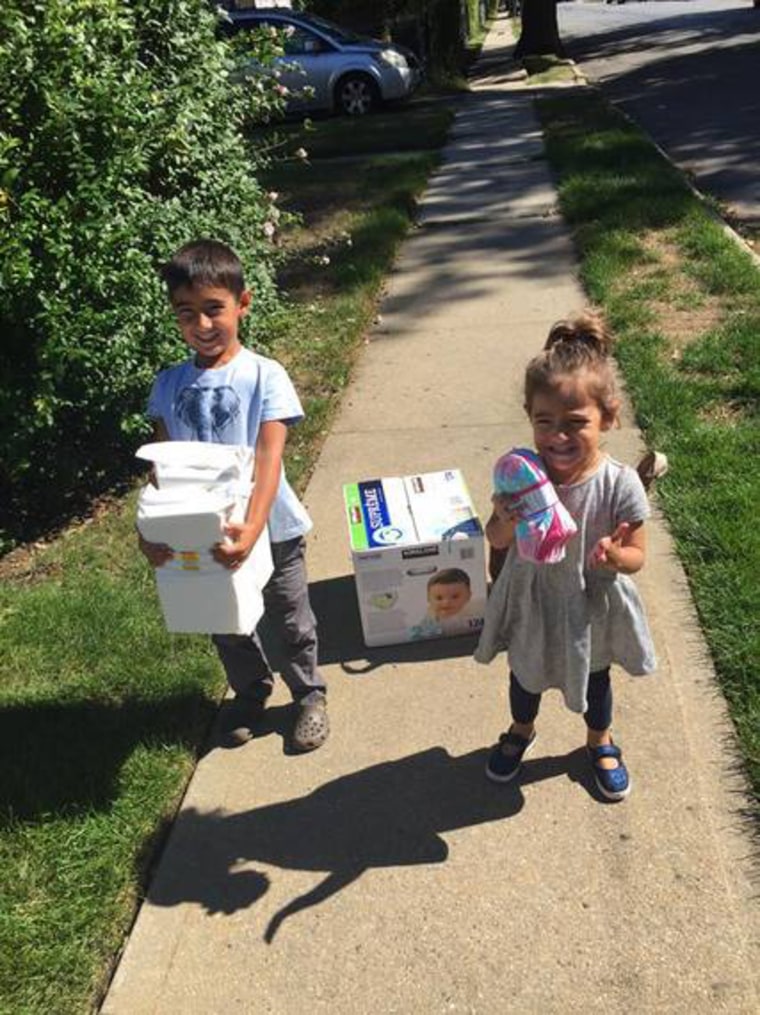 Others that didn't get to their act of kindness before the wedding, like Leigh's mother, have since done theirs in the weeks following the event.
"It's something that kind of goes on and on, with us also knowing people had their own special moment with a stranger on our behalf,'' Leigh said. "It's like a domino effect."
RELATED: Waitress's act of kindness means the world to grieving parents
The couple did get gifts from many of the wedding guests, who also performed an act of kindness on top of it.
"We were happy with whatever we got,'' Leigh said. "We were just happy to have the day with family and friends."
The ripple effect of people passing along the kindness is still going.
"This is probably the biggest wedding gift we've gotten — is every person who hears about it,'' Leigh said. "That's completely the point. We just want to do something positive in the world."
Follow TODAY.com writer Scott Stump on Twitter.