Allyson Eischens' late father wouldn't be able to walk her down the aisle on her special day. But her fiancé, Garret, thought of the perfect person to fill his shoes: Allyson's dad's longtime best friend, Chris Roose.
When Allyson, 29, was growing up, the Roose family lived across the street from Allyson's family in Minnesota. Allyson's father Jerry and Chris became "fast friends and lifelong friends."
When Allyson's father passed away suddenly 12 years ago, Chris and his wife, then living in Colorado, "were in the car and driving to Minnesota within a couple of hours," Allyson told TODAY.
Chris was a source of support, love and comfort to Allyson, her mother and her two younger sisters during that time. And ever since that time, he remained "that person that's always there."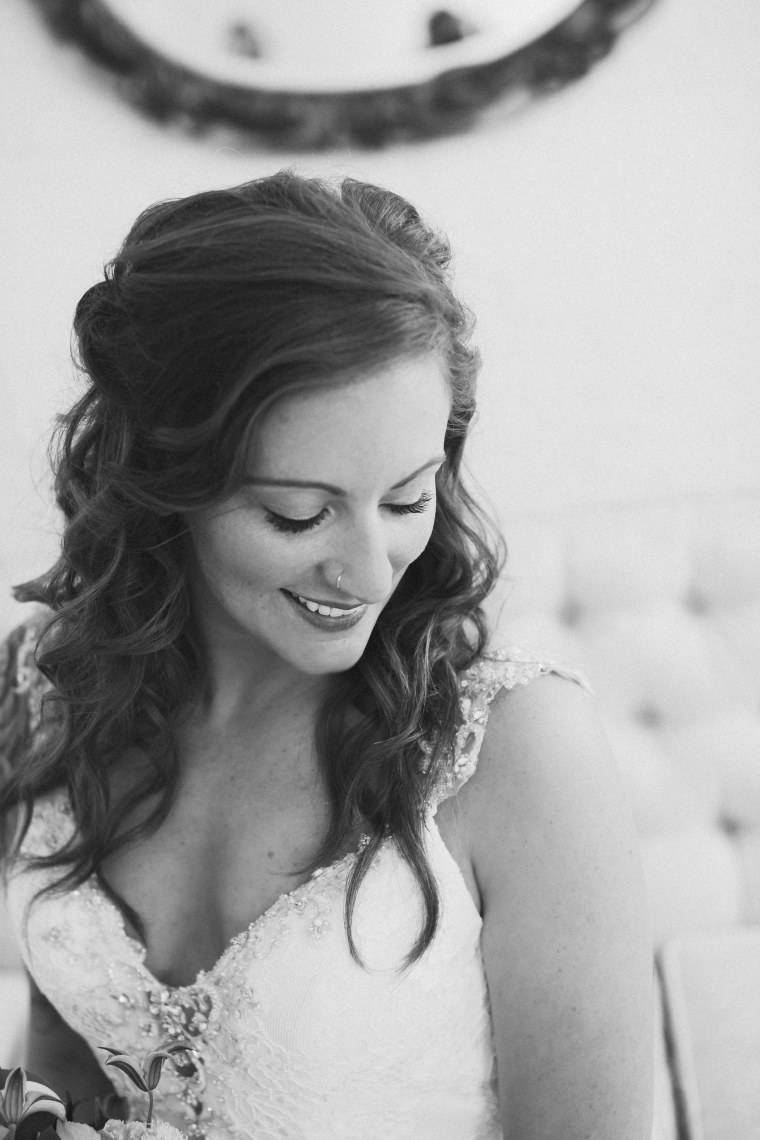 When it came time for Allyson to walk down the aisle, she knew Chris would be the only person to give her away, and she planned to ask him to do the honor the winter before her summer wedding. But when Chris' wife, Sandy, suffered an accident that prevented her from traveling, Allyson decided she'd walk down the aisle alone.
"You can't just have anyone give you away," says Allyson, "When I knew Chris wouldn't be able to make it, I thought I'd just go by myself."
But Garrett knew how much it would mean to Allyson to have Chris there.
So days before their June 3 wedding in Brainerd, Minnesota, he made it happen. Garrett arranged for Chris to surprise Allyson just 48 hours before the big day.
Love What Matters shared the video Garrett shot of Allyson's shocked and grateful reaction.
In the clip, Roose casually walks into the wedding suite after a long day of travel and says, "Hey, I heard somebody needs to be given away."
Allyson remembers that she heard Chris' voice before seeing his face. She could not believe that it was really him. "When I knew it was real, that it was really Chris, I lost it. I felt so happy and so loved."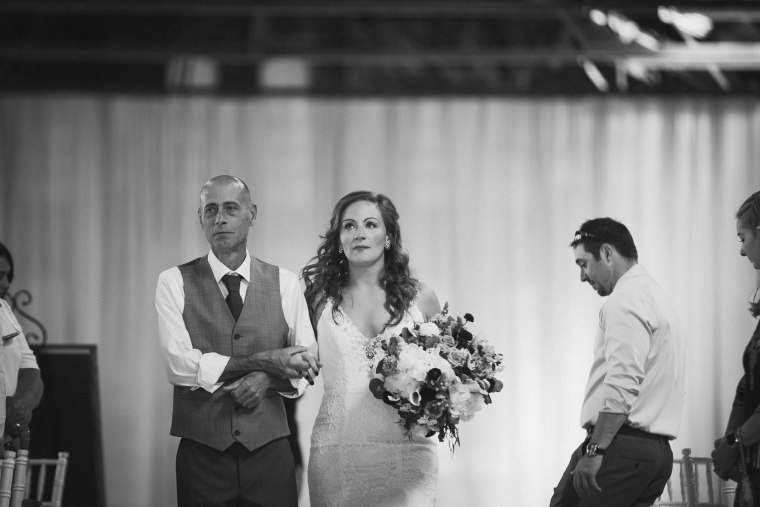 With Chris by her side, the day became all the more special for Allyson and her family.
"Having Chris there was everything," says Allyson. "You don't think something like that is a big deal until you don't have it. It meant the world."