A New York City bride whose wedding was called off at the last minute decided to instead make it a day to remember for a group of total strangers.
Yiru Sun, a corporate vice president and actuary at New York Life Insurance Company, did not want to sign a prenuptial agreement with her fiance, whom she declined to name. The decision scuttled a lavish wedding planned for Saturday at Manhattan's Harold Pratt House, but Sun made the best of it.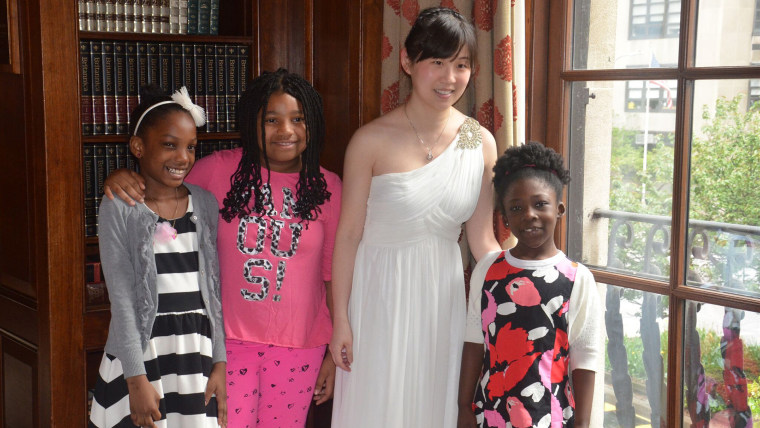 Having already put down a non-refundable $8,000 deposit for the reception, she instead decided to have a luncheon for 60 children and their parents from low-income families.
RELATED: Hundreds of strangers rally to help bride who lost dress in devastating wildfire
"I just thought that I would be more sad if I stayed home,'' Sun told TODAY. "I thought if I could get some low-income families and kids to come, it would make me feel happy to see the kids and help them have a fun day."
Sun, a single mom of a 6-year-old daughter, reached out to Inwood House, which focuses on teen pregnancy prevention, youth development, and teen family support, to invite teens and their families.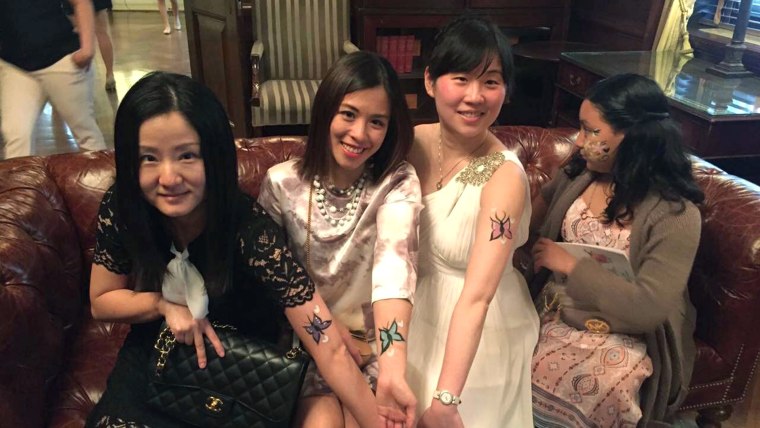 "The more I corresponded with Yiru the more I learned about the humbleness of her beginnings and the goodness of her heart,'' Inwood House's Jennifer Stokes told TODAY. "Obviously, we do not have the funding to put on such a fancy event for our clients as money goes directly to giving them the comprehensive services they need to thrive, so when an opportunity such as Yiru's comes around, it is a gift."
Sun also invited children from The Salvation Army Phil Ramone Orchestra and their parents to the event.
"My daughter and I had a wonderful time,'' Desiree Laster Hayes, whose daughter Devin is in the orchestra, told TODAY. "I try my best to give her a wide array of experiences, and I must say this was an experience neither of us will ever forget."
Several of Sun's work colleagues also chipped in to pay for entertainment like face-painting and balloon-making, while her friends served as volunteers for the day.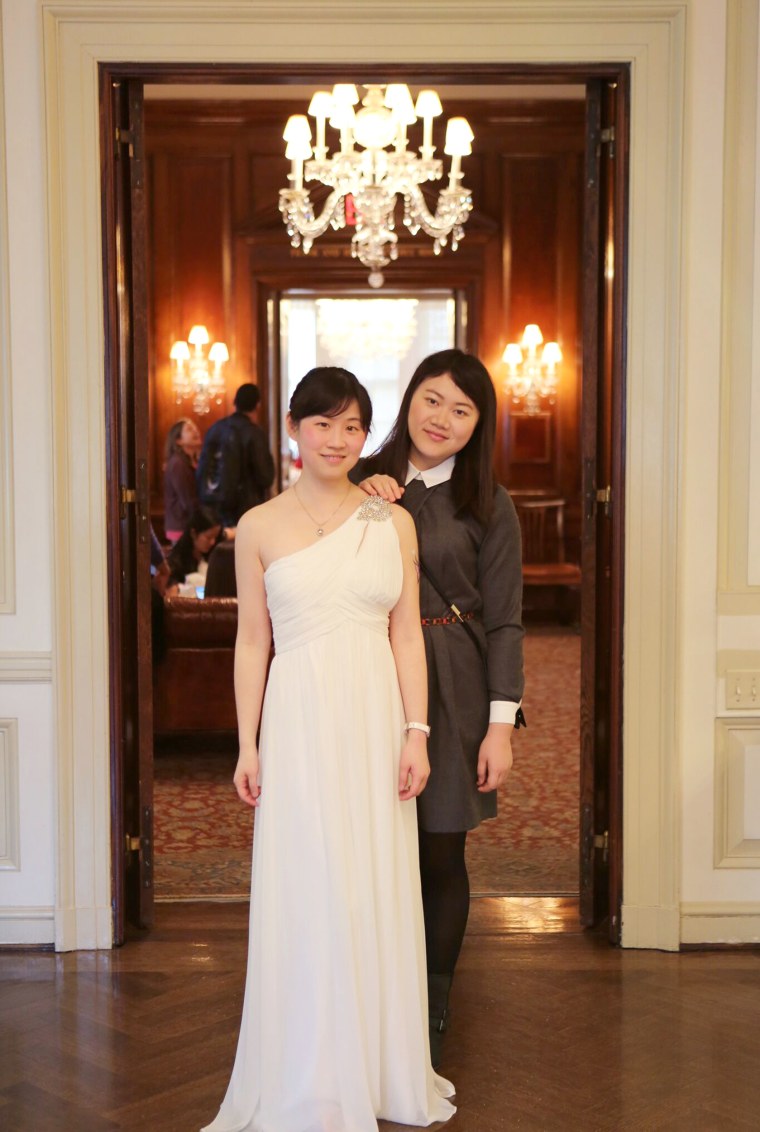 "It went great,'' Sun said. "I met a lot of kids, and my colleagues were very supportive."
In lieu of wearing her wedding dress, Sun wore an elegant white dress that she bought a while ago but had never gotten the chance to wear.
RELATED: 'She deserves it': School holds private graduation for student who missed ceremony
"I also mentioned that when I was kid, I didn't have the resources or opportunities for great schools but was still able to work hard and get scholarship to Princeton,'' Sun said. "I tried to encourage them that we may have some difficulties from childhood but you can get past them."
"The best part for me was the story she shared about growing up poor in China and vowing to take care of her parents and move forward,'' Denise Richardson, The Salvation Army New York division's director of communications, told TODAY. "We loved her message that what you are today does not have to be what you are tomorrow. Yiru is someone very special in the world who serves as a teacher for us all."
While putting a smile on the faces of the kids and their families was Sun's main goal, it also helped her get through a difficult time.
"At the beginning I thought it will just make me feel happier,'' she said. "I was almost a little bit selfish in that way."
"Yiru is an inspirational woman and our clients heard her message of striving to be the best you can be and overcoming your challenges despite who you are and where you come from,'' Stokes said. "They are so grateful to have had this experience. It made them feel important."
Follow TODAY.com writer Scott Stump on Twitter.