Brian Williams was back at the TODAY anchor desk Tuesday morning, waking up early to fill in for Savannah Guthrie while she's on maternity leave. Naturally, we provided Brian with the one surefire cure to sleepiness: puppies.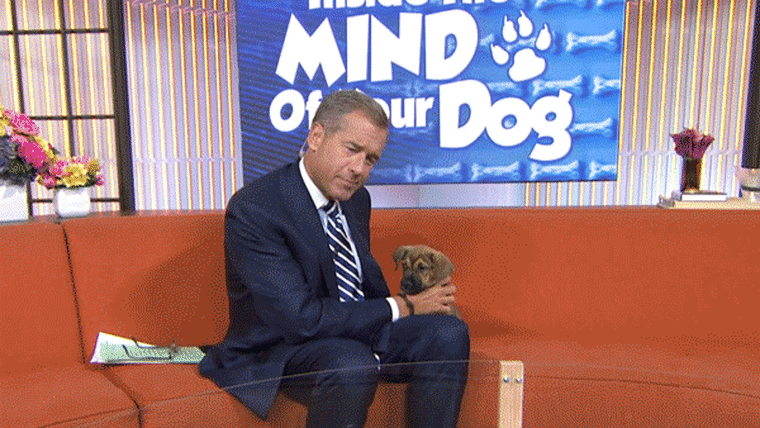 As expected, the teasing started right off the top. "Months of negotiation have come to fruition," Matt joked of Brian's return following a multi-year absence.
When teased about having to wake up early, Williams replied with his usual quick wit.
"I'm not breaking rocks in the hot sun, it's only television."
To celebrate Brian's return to the show, Carson opened up the vault to reveal some footage from Brian's previous appearances on TODAY.
And what's a guest anchoring stint without a game of peekaboo? Brian and Matt put a new germ protector to the test on the plaza.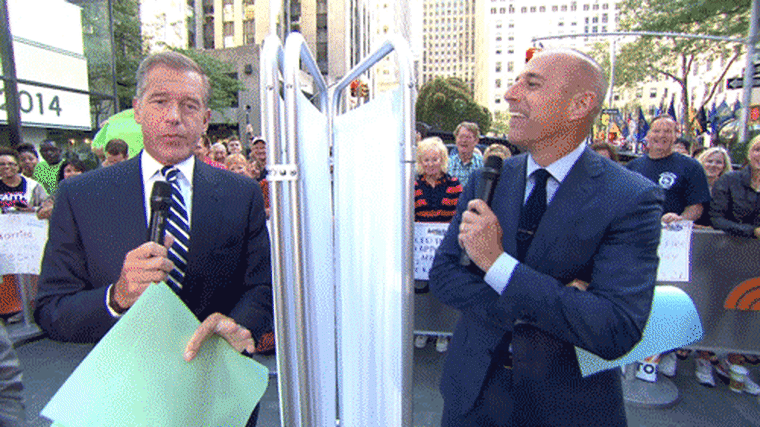 To cap off the morning, Brian and the rest of the TODAY team closed out the show with a bunch of adorable puppies.
But we weren't the only ones who were up early. Brian's fans (and "Nightly News") were also up early to show their support.

Let us know what you think about Brian Williams in the anchor chair, as well as the rest of the week's guest hosts, using #TODAYHomecoming on Facebook and Twitter.