More than half a century after her bikini-clad body inspired a song about the Brazilian beach where she was a regular, the original "Girl From Ipanema" continues to stir curiosity.
Helo Pinheiro was a 17-year-old fixture on the Rio beach ("tall and tan and young and lovely") in 1962, when she caught the eye of composer Antonio Carlos Jobim, who along with poet Vinicius De Moraes would create the bossa nova classic.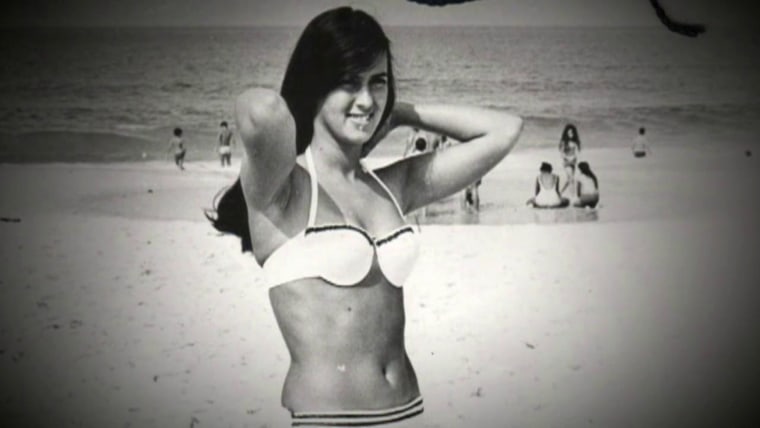 Now a 71-year-old grandmother, Pinheiro returned to her former hangout to be a torchbearer who helped carry the flame for the 2016 Summer Games in Rio.
She spoke with TODAY's Hoda Kotb about the impact the song had on her life.
"It gave me fame. Fame is the principle thing," she said. But back when the song was released, she couldn't believe how it all played out.
"Oh, I didn't believe. I said, 'You are crazy.' Why? I am so shy. I didn't believe, but in 1962 this happened," she said. "After three years, 1965 — blow up. And everybody say, 'I want to know who the girl is from Ipanema.'"
While Astrud Gilberto's version of the song is perhaps the best known, the tune has been covered an estimated 150 times, including by Madonna and Amy Winehouse. Pinheiro said her favorite version of the song is the one by Frank Sinatra.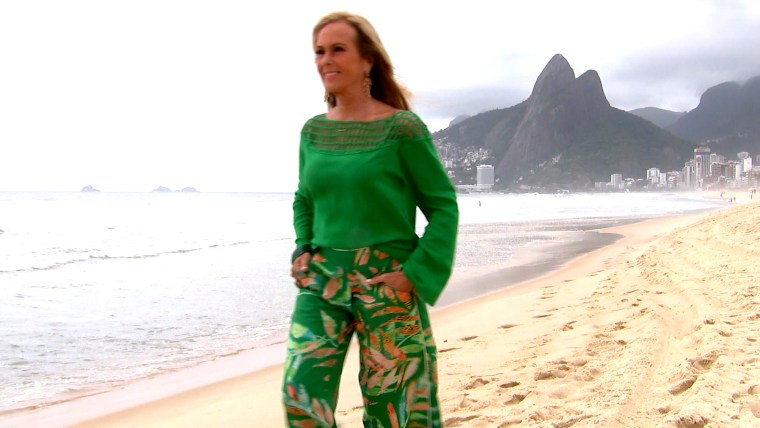 RELATED: Gisele Bundchen almost cried from nerves before her opening ceremony runway walk
Speaking to Kotb in a bar featuring the song writer's hand-written notes framed on the wall, Pinheiro said the song's staying power means a lot to her.
"I think it is big emotion because this make history. The history is here," she said.