When Gabe Adams is on stage, he feels a sense of freedom and exhilaration he's never felt before — and never even thought he was capable of feeling.
The 17-year-old first discovered his passion for dance in 7th grade, when he choreographed a dance to the tune of "Unfriend You" by Greyson Chance for his middle school talent show. After receiving a standing ovation for his performance, he never wanted to stop.
He credits his parents, Janelle and Ron Adams, both 57, who adopted him after being abandoned at birth in Brazil. He was born with Hanhart syndrome, a congenital defect that causes malformed arms and legs, and his biological mother didn't think she'd be able to care for him.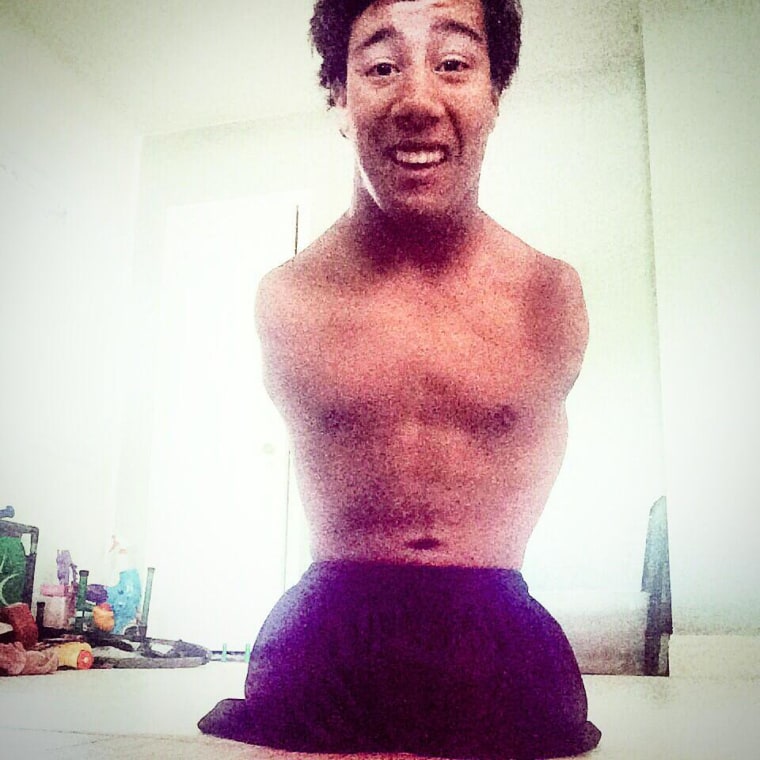 RELATED: Teen born without legs defies odds as goalie on soccer team
"We had our concerns, but I couldn't stop thinking about the sweet little boy so far away without arms, legs or a family," Janelle told TODAY.com.
The Adams, who have 13 biological children of their own, went to Brazil to retrieve him and bring him back to Kaysville, Utah, shortly after he was born.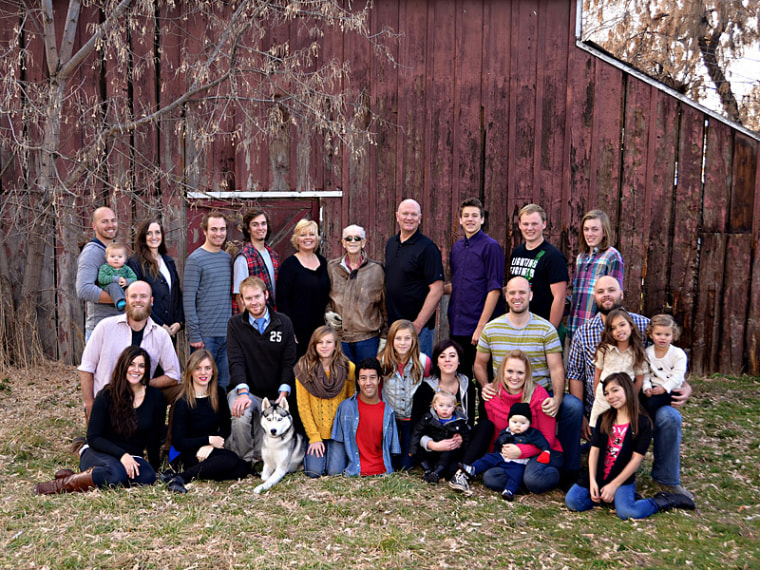 "I wouldn't have been able to do anything without my parents," Gabe told TODAY.com. "They gave me a chance to find out what I love."
His sophomore year at Davis High School, he made the dance team, along with 28 girls.
"My teammates treated me like a normal person and didn't look at my disability, just my ability to dance and be part of a team," Gabe said.
Once other students saw him perform, they realized how much he could do and started approaching him, wanting to know more about his story.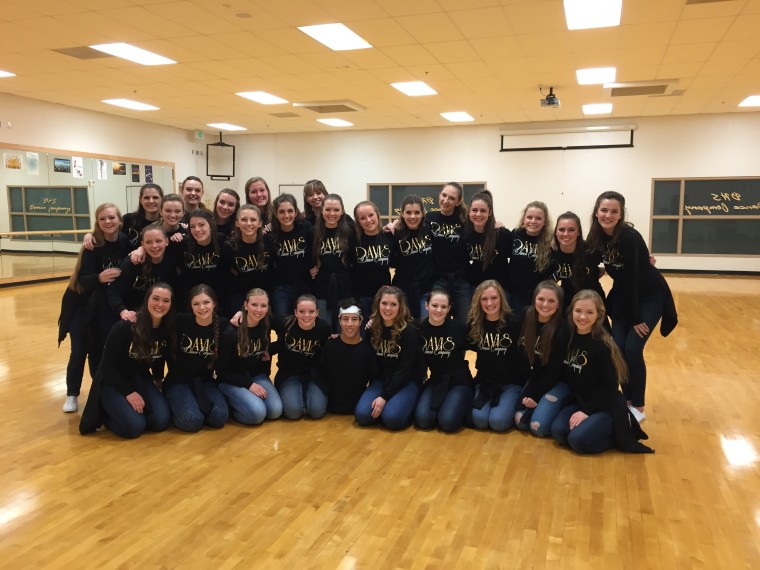 RELATED: Limbless man travels to Southeast Asia with photographer in inspiring journey
"To be able to show others and myself that I was capable of doing more than what they saw me do on a daily basis meant a lot to me," Gabe said.
After his father got a new job as a Mormon seminary teacher in St. George, Utah, the Adams family moved there last week and Gabe started school at Dixie High School. Since his new school doesn't have a dance team, he plans on taking classing and competing through a local studio.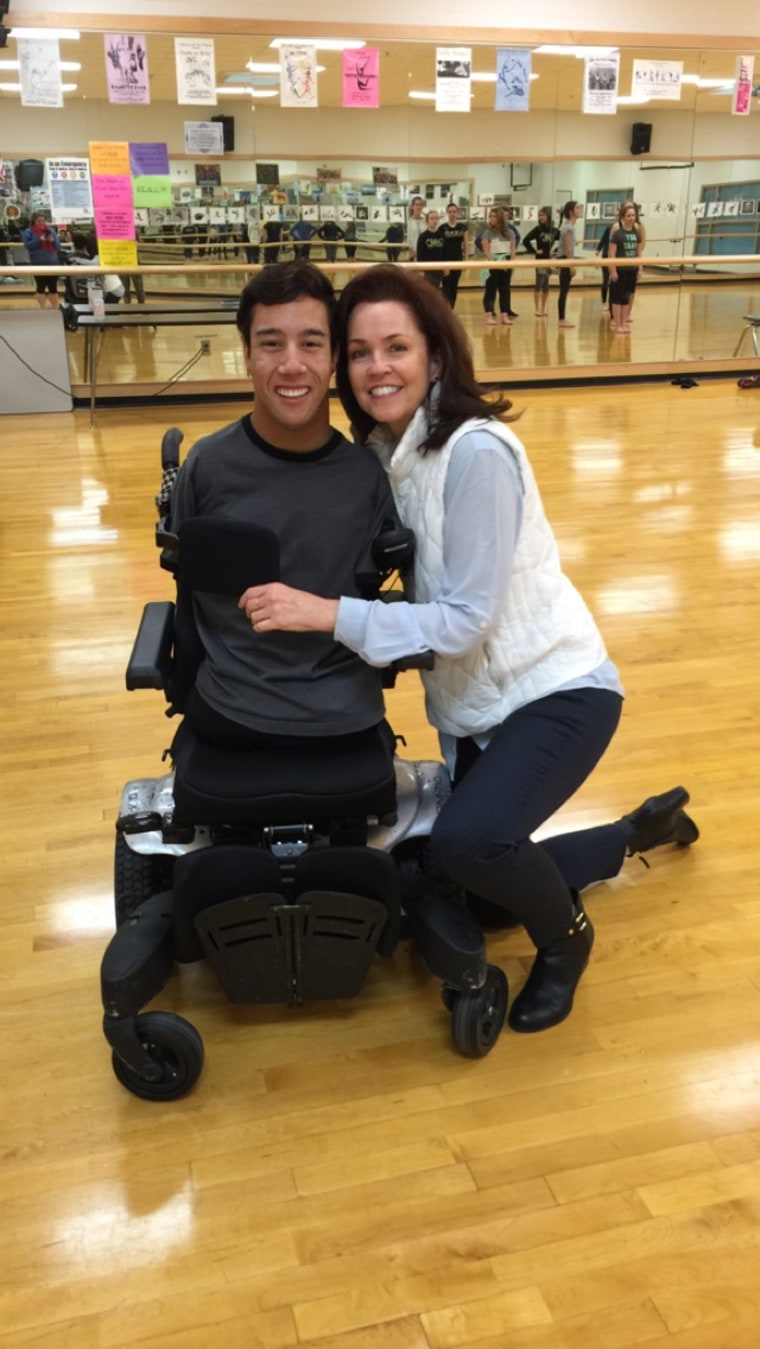 "When we adopted Gabe, we seriously had no clue that he would ever be able to walk, let alone dance," Janelle said. "I'm so proud of him and his bravery and willingness to try new things."
While Gabe's favorite form of dance is hip hop, he enjoys contemporary dance as well.
"I love how I'm able to express myself in so many ways through movement," Gabe said. "I feel completely different when I'm dancing. I'm so grateful for all the happiness it has brought into my life."