A pair of inseparable sisters from Minnesota are both living the Olympic dream in Pyeongchang - just not for the same team.
Marissa Brandt, 25, plays defense for the Unified Korea ice hockey team, while her sister, Hannah, 24, is a forward for Team USA.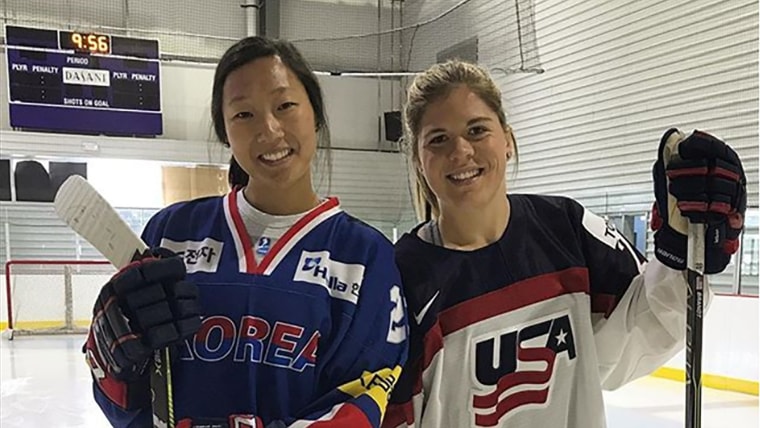 Marissa was adopted from South Korea by Greg and Robin Brandt when she was 4 months old in 1993. Less than a year later, Hannah was born.
While they didn't meet head-to-head in Pyeongchang because their teams competed in different groups, they have had their memorable moments.
Hannah scored a goal in a win over Team OAR (Olympic Athletes from Russia) on Tuesday, while Marissa assisted on Korea's only goal of the tournament.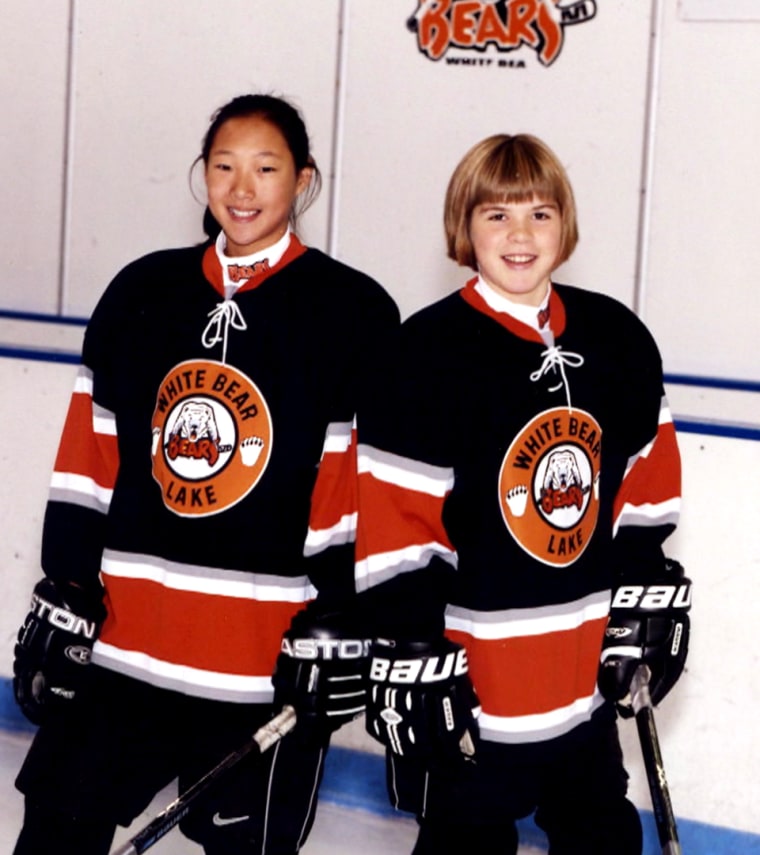 "It's always been a dream of hers to go to the Olympics, and just being able to share this experience for her is amazing and very special,'' Marissa told Hoda Kotb and Savannah Guthrie on TODAY Friday.
"For me to represent my birth country is very special to me. I'm just enjoying every moment that I can with her."
Initially, it looked like the Olympic dream would only happen for Hannah, who was a standout at the University of Minnesota.
Marissa, who played hockey at Division III Gustavus Adolphus College, got her shot when she received a call from Korean officials asking if she wanted to try out for the unified team it would be sending to the Winter Games.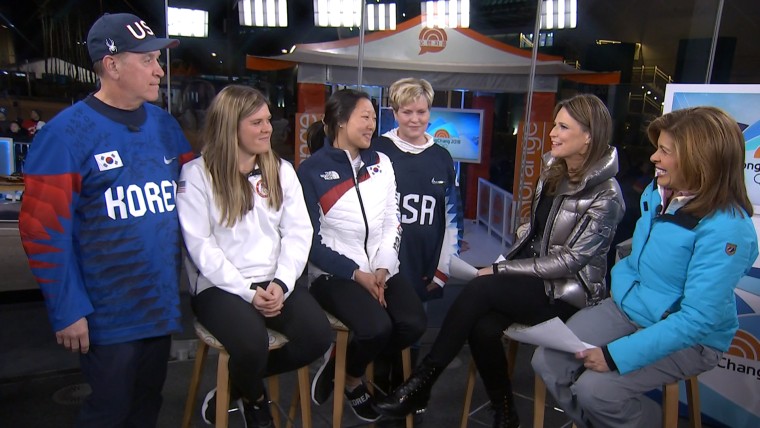 Marissa is competing with her birth name, Park Yoon-jung, on the back of her jersey in Pyeongchang.
"I really chose to wear that name because it was my one tie to Korea and that was kind of the one thing I knew about myself after being adopted, so it's very special to have that name on the back of my jersey,'' Marissa said.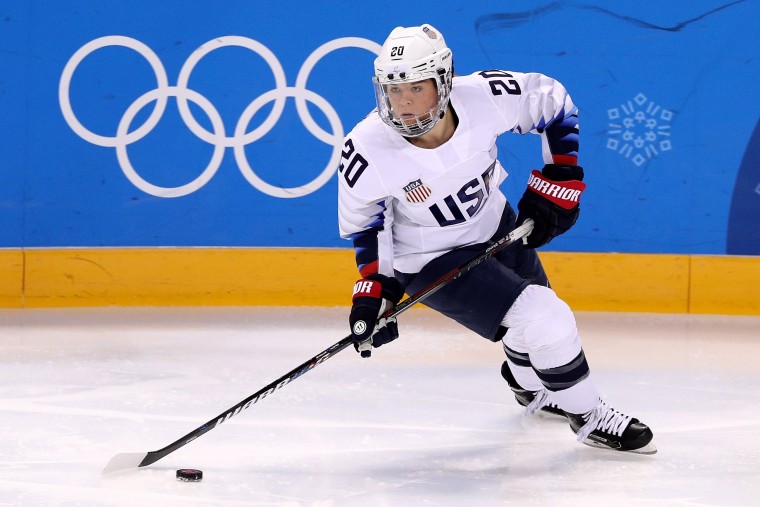 She does not know the identity of her biological mother, but hopes the publicity from the Olympics could help in finding her.
"Of course I thought about that,'' she said. "I think the name isn't that common in Korea, so maybe she could realize that and read my story and maybe put two and two together, but we'll see what happens."
Here are some more fun facts about the hockey-playing sisters:
Greg and Robin Brandt, who had been experiencing fertility issues, found out they were pregnant with Hannah only weeks before Marissa arrived from South Korea.
The sisters tried figure skating first. Marissa loved it, Hannah hated it and wanted to play hockey. Marissa eventually quit to also play hockey with her sister.
They played on the same team in high school, with Marissa on defense and Hannah at forward.
They attended Korean school and Korean camp growing up in Minnesota. Hannah loved it, while Marissa wanted to quit.
Hannah was one of the final cuts for Team USA before Sochi in 2014 but rebounded to make this year's team.
The Korean team discovered Marissa because the husband of a Team Korea coach had coached Hannah at the University of Minnesota, and knew she had a sister born in Korea.
Before each game, the sisters text each other with three messages: Good luck, get a goal for me, and I love you.
Follow TODAY.com writer Scott Stump on Twitter.