The hospital experience of a young boy who lost his battle with cancer is now helping to give a "lift" to others battling the disease.
Colorful wagons known as "Brady Buggies" are toting young cancer patients around in hospitals throughout the country, thanks to the Hugs for Brady Foundation, a non-profit started by a mom after she lost her 2-year-old son, Brady, to a rare form of leukemia.
Brady hated being cooped up in his hospital room so his mom, Sherrie Wells, brought in his favorite red wagon.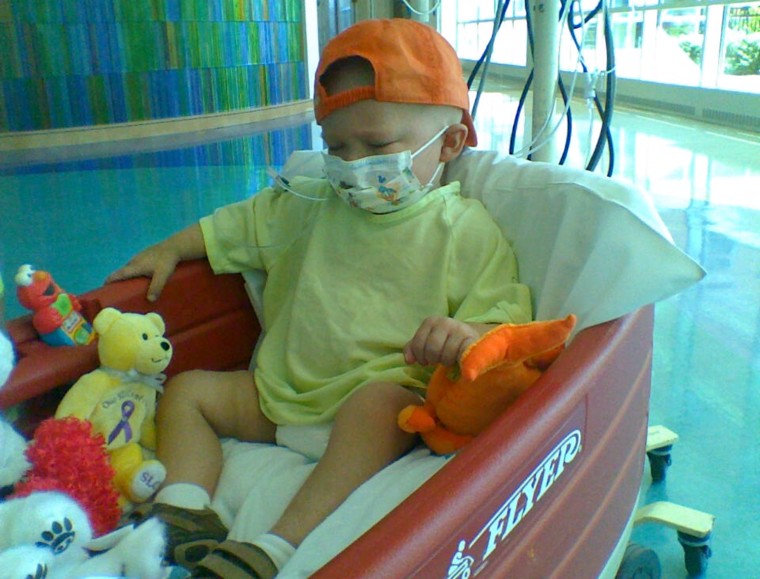 "It allowed us the freedom to roam around the halls instead of being trapped in a very tiny hospital room," she said. "Brady was too heavy for me to carry on one hand and carry his IV pole with all the pumps and the platelets and the blood attached to the IV pole in the other hand. And he was too weak to walk. So the only way that we could get out is if we had wheels."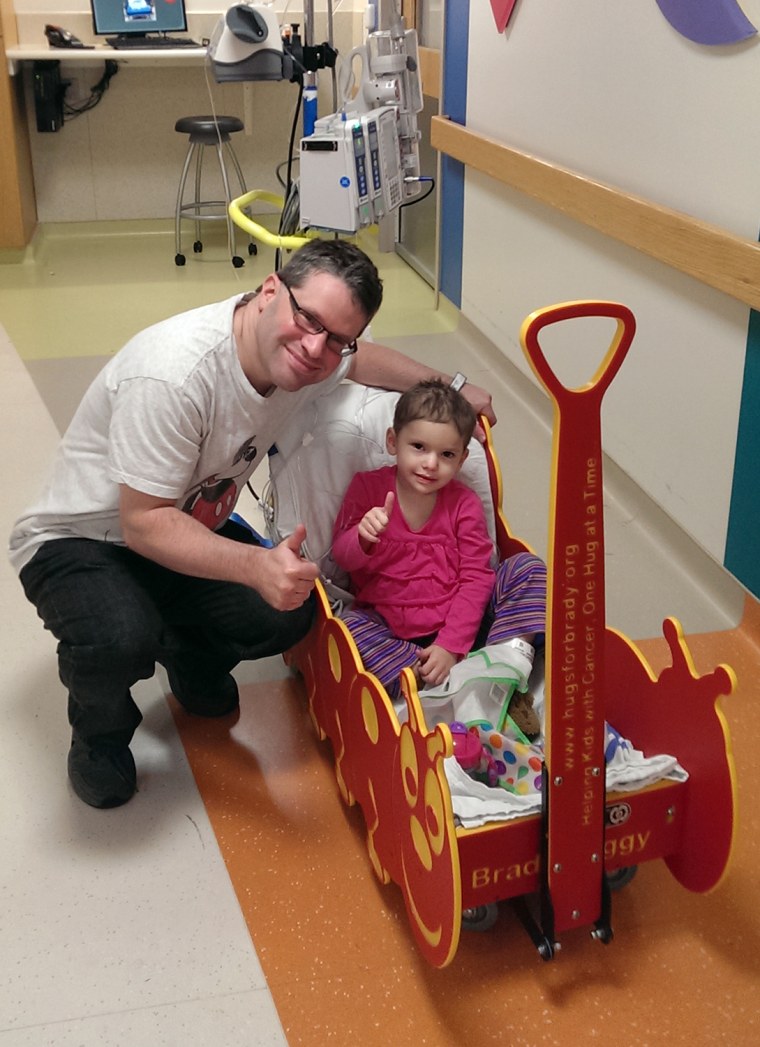 After Brady passed away, his mom came up with the idea to create a wagon with a hitch to help tow IV poles. Today, one of those "Brady Buggy" wagons is being used at Rutgers Cancer Institute of New Jersey and is one of the few things 5-year-old Avery Moskowitz seeks out during her grueling treatment for stage four neuroblastoma, a rare type of childhood cancer.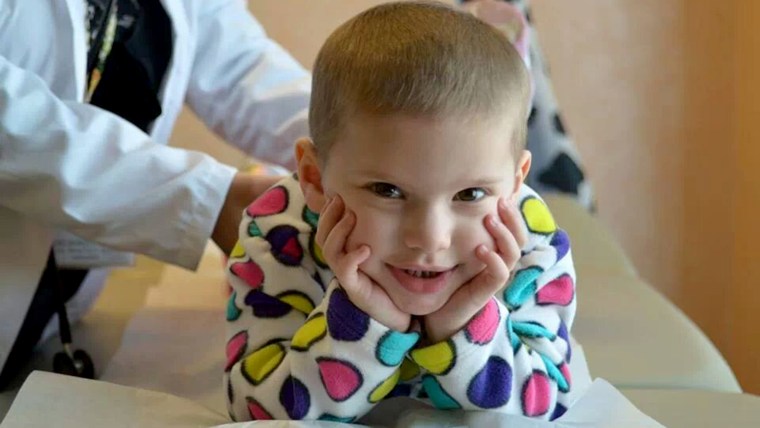 "If seeing a Hugs for Brady cart, you know, made her feel that much happier for that moment, I'm all for it," said her mom, Shara Moskowitz.
Follow TODAY.com writer Eun Kyung Kim on Twitter.