A 5-year-old boy eating out with his mom one night saw a hungry, disheveled man in need. Thanks to the boy's help, the stranger left with a full stomach while the other diners left with full hearts.
Josiah Duncan spotted the man while eating dinner recently with his mother at a Waffle House in Prattville, Alabama. The curious boy couldn't stop asking questions about the strange-looking man sitting by himself. His mom explained the man was probably homeless, but then had to elaborate on what that meant.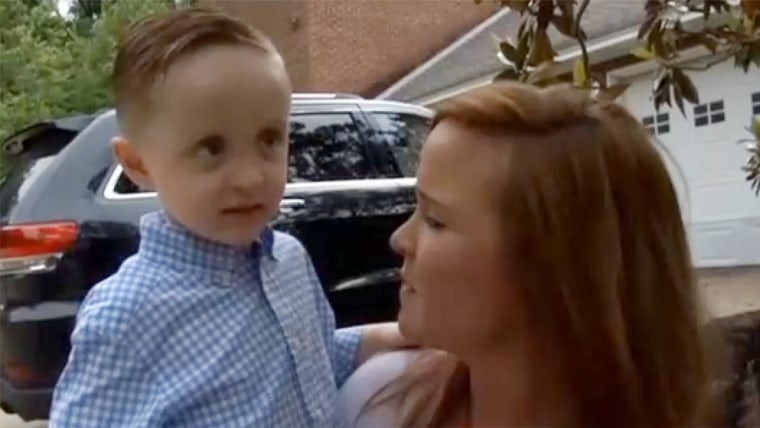 Her son understood quickly enough.
"He doesn't have no food," Josiah Duncan told NBC affiliate WSFA.
So Josiah asked his mother to buy the stranger dinner.
"Nobody really waited on him, he just kind of sat there," Ava Faulk, the boy's mom, told WSFA. "So Josiah jumped up and asked him if he needed a menu because he couldn't order without one."
The man ordered a hamburger, but before he could take the first bite, Josiah insisted on doing something else: "I wanted to say the blessing with him," the boy recalled.
The entire restaurant was soon moved to tears.
"The man just cried and everybody else at Waffle House was crying," Faulk said.
The story of Josiah's kindness has since gone viral and Faulk said she is grateful that people are learning about her son's good deed.
"You never know who is an angel on Earth, and then when the opportunity comes at you you should never walk away from it," she said.