Nicolas Neesley isn't a stranger to bullying.
He watches it occur almost every day on the playground at his school in Quincy, Michigan. But earlier this month, he decided to take action.
While watching his friend getting picked on during recess on Oct. 1, Nicolas, 8, intervened by asking if the fight was really worth it. The bully called him a nasty name and spit at him, he said.
"It feels good to do the right thing," Nicolas told TODAY.com his decision to step in. "I've been called names many times and I just tell them I'm not going to pay attention because I'm not that name and then I walk away."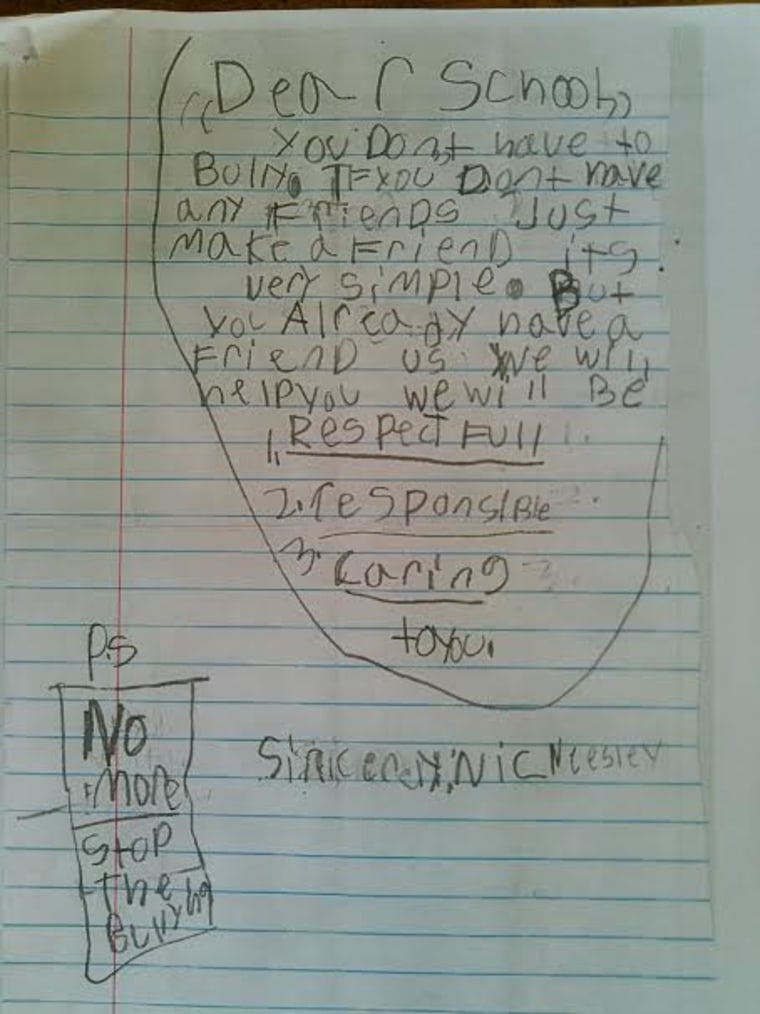 He came home that night and asked his mom if he could make friends with the bully, but she told him to give it some time.
RELATED: 'People can change': Former school bully apologizes to classmate 20 years later
The third-grader took the weekend to think about the situation. It just so happened that the following Monday was anti-bullying day at Jennings Elementary School.
Everyone was supposed to come dressed in blue, but Nicolas noticed that the bully was wearing black, which made him so mad that he decided to write a letter.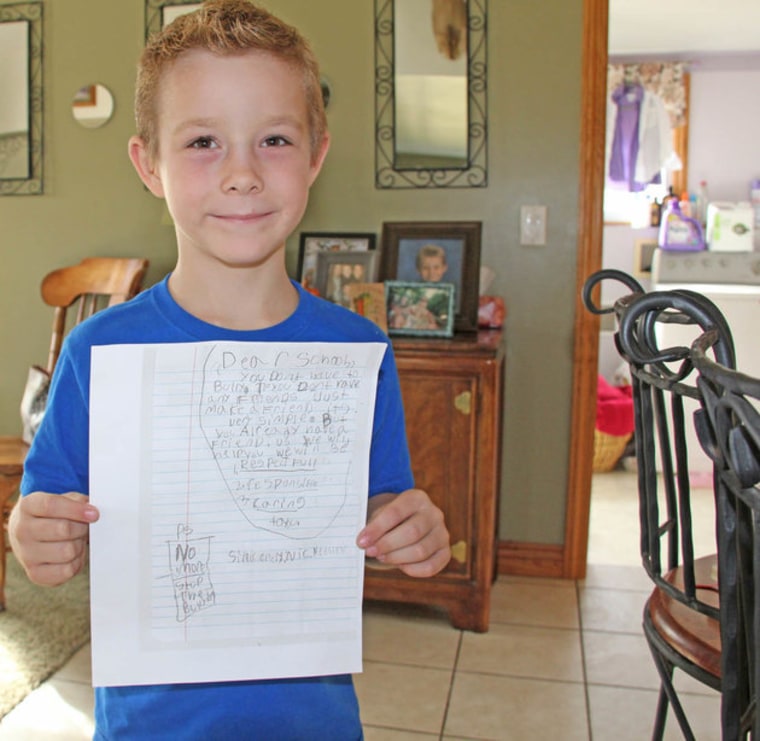 RELATED: 5 things every teen should know about bullying — from a former bully
"I always encourage him to do what's good in his heart and if it fails, then we learn from those failures," his mom Shamayne Neesley told TODAY.com. "I read it and was overwhelmed with pride."
The next day, he brought the letter to the school, figuring teachers would hang it in an office window.
Instead, it was read over the loudspeaker.
"You don't have to bully. If you don't have any friends, just make a friend — it's very simple," Nicolas wrote. "But you already have a friend — us. We will help you. We will be respectful, responsible and caring to you."
His former teacher called Shamayne that night to tell her there wasn't a dry eye in the school after hearing what his letter said.
"I just wanted to touch the bully's heart and teach him a lesson so he wouldn't do the same thing to other people," Nicolas said.