Talk about your bad trips!
A video has surfaced in which a 12-year-old's fist meets a 350-year-old Italian painting in a Taiwanese museum and ... the results are as you might expect.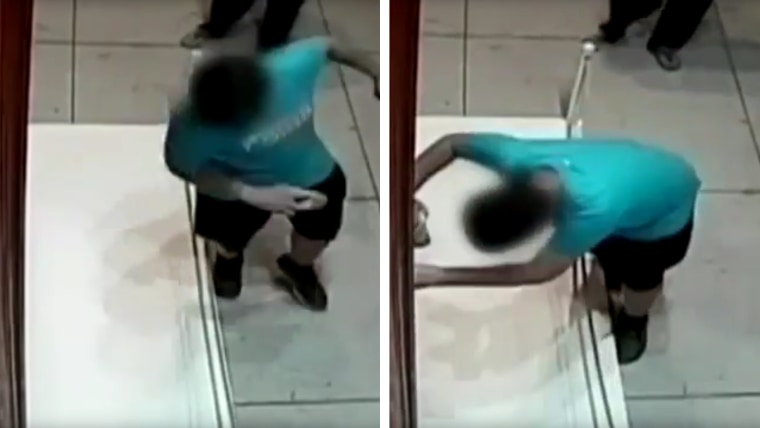 In the video, released by the organizers of the "Face of Leonardo: Images of a Genius" exhibition, the adolescent heads toward a cordoned-off painting: "Flowers" by Italian master Paolo Porpora. He's holding a drink cup in his right hand, and when he starts to fall he tries to arrest himself by reaching out that arm. Alas, he catches himself right on the painting itself and his fist goes through the canvas.
Whoops!
According to Focus Taiwan News, the museum will not ask the boy's family to foot the restoration costs. Instead, insurance is expected to reimburse the owner.
"All 55 paintings in the venue are authentic pieces and they are very rare and precious. Once these works are damaged, they are permanently damaged ... we hope that everyone can protect these precious artworks with us," TST Art of Discovery said in a post on the exhibition's official Facebook page.
Here's the painting, as shown on Facebook (words are in Mandarin):
The exhibition was temporarily closed on Monday morning, then reopened later in the day.