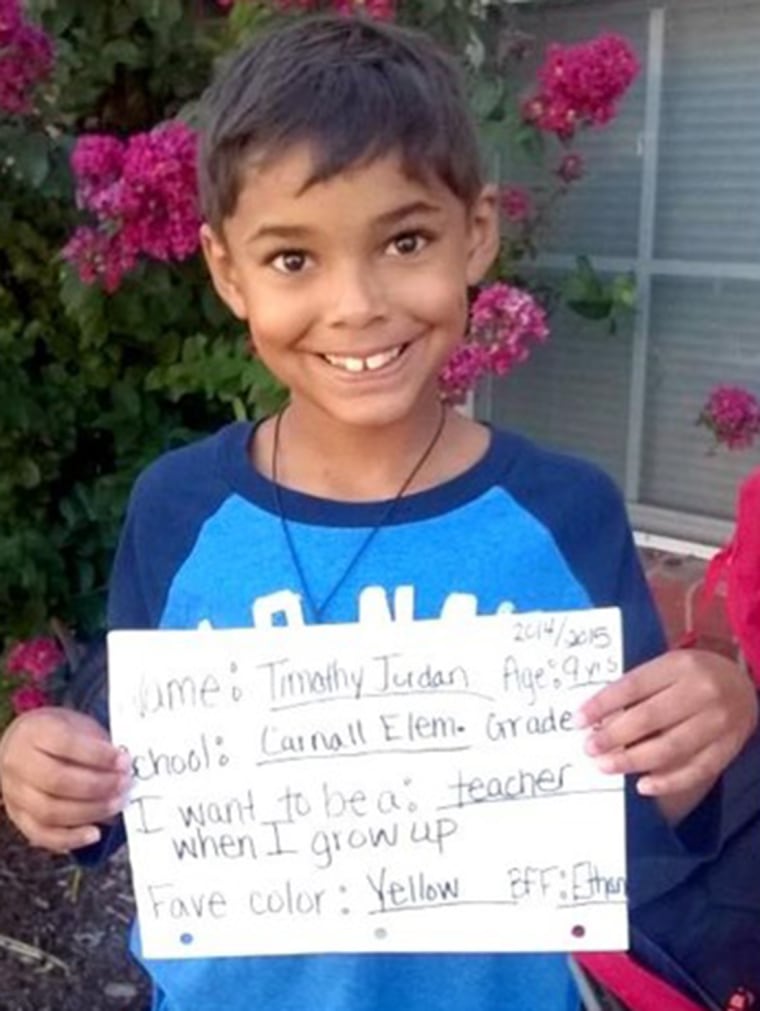 Timmy Jordan has spent half his life volunteering for one charity or another. These days, he can be found at the local food pantry every Saturday helping to put together boxes for recipients.
That's hard work for someone who just turned 10 last month.
"It's the right thing to do," he said of the hours he spends at Antioch for Youth & Family, a food pantry that has helped his financially struggling family tremendously since they moved to Arkansas last summer. "Everybody needs a good meal. Nobody deserves to go without."
DONATE NOW: Help lift children around the world out of poverty
Timmy's mother said once her son learned that volunteers helped run the agency, he was determined to join them.
"He said, 'I've volunteered before, why can't I come help you? You're helping us, I want to help you," said Violet Adams, 37. "And the relationship that started is phenomenal."
Next week, Timmy will be baking brownies, cupcakes and cookies to sell at a bake sale he is organizing for Red Nose Day, a campaign to benefit charities helping to lift children out of poverty.
One of the 12 Red Nose Charities is Feeding America, which helps Antioch and other hunger-relief agencies secure wholesome food for the needy.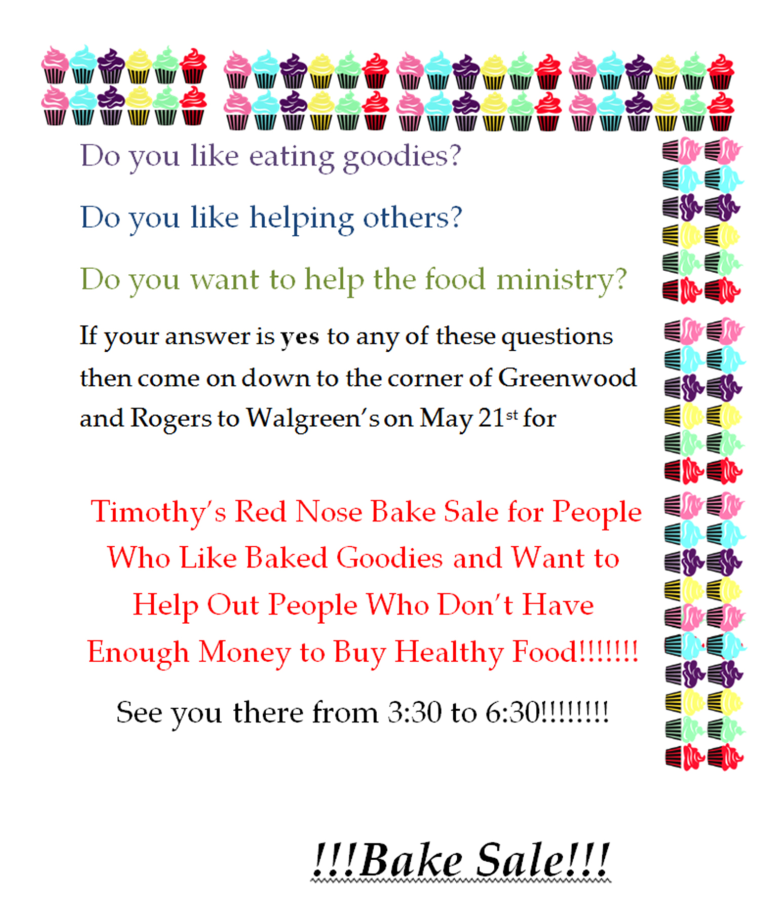 Adams first learned about Antioch last August. She and her two sons had just moved to her native Arkansas after earning a graduate degree in Louisiana. She accepted a full-time internship with AmeriCorps VISTA, working on housing projects for the elderly and the homeless.
Although AmeriCorps provides her with a modest living stipend, it does not allow her to supplement it with paid work. Adams said she qualifies for food stamps, but it took her several months before she could receive benefits.
"We got really good at understanding poverty when we moved here, and we really needed some help with food," she said.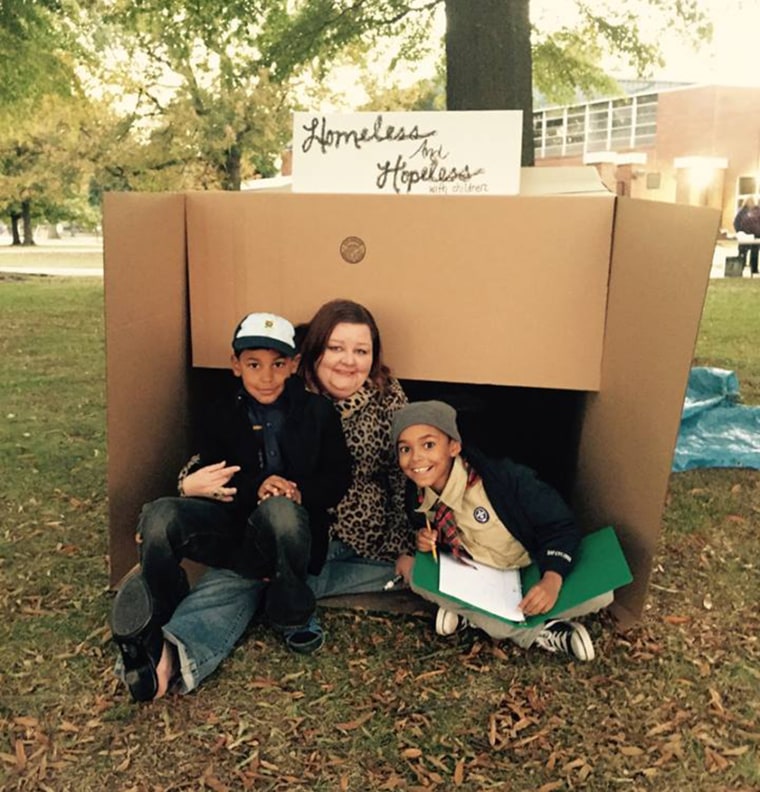 The first box Adams received from Antioch included oranges, bell peppers, lettuce, meat and other fresh items — a noticeable difference from the canned and processed foods she was used to getting elsewhere.
"That's stuff you can't afford when you're on a tight budget, and I make less than $1,000 a month so our family pretty much lived exclusively off food we got from places like that," she said.
MORE: See why Matt Lauer's biking from Boston to New York for a good cause
Now, Adams and her two boys, including her younger son, Tommy, 8, try to give back to Antioch whenever possible by donating their time.
"We felt as though we needed to give back to the organization that helped us so much," she said. But because of her work commitments, Adams doesn't put in nearly as many hours as Timmy.
"He's just got a servant's heart," she said.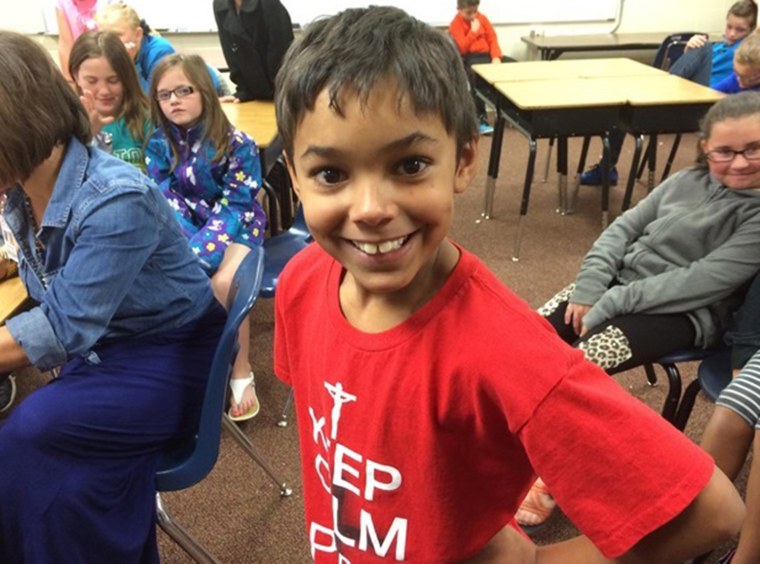 When Timmy was 5, he used his own allowance to buy supplies needed to make Christmas cards for county jail inmates; he didn't want them to go without during the holidays "just because they made a mistake."
He has spent hours ringing the bell for the Salvation Army at Christmas, and on his birthday, he often asks for donations to his favorite charity, rather than physical presents.
His latest project has been clipping Box Top for Education logos off of cereal boxes and other grocery items that people leave for him at Antioch. The Box Top program donates 10 cents to schools for each one clipped, and Timmy's school holds contests and drawings to encourage students to collect them.
"These box tops drove me nuts. He'd come home with hundreds of them and then I found out why: He was giving them to other kids at his school," Adams said. Because most of the students at his school are poor, their households can't purchase the high-end grocery items that often have the specially marked box tops.
"So these kids couldn't get a free-homework pass for 10 box tops, or get entered into the drawing for a night out at Chuck E. Cheese's, and Timmy knew it made them feel left out," Adams said.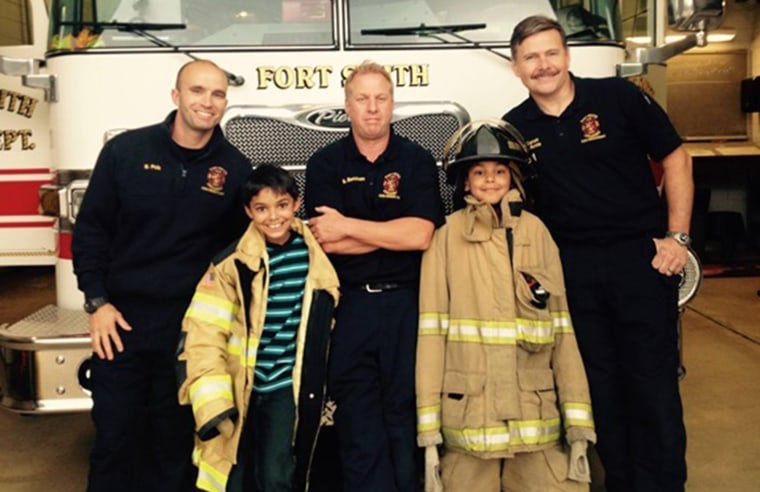 Charolotte Tidwell, Antioch's executive director, said Timmy possesses "an extreme sensitivity" to making others feel comfortable.
"It's just unbelievable that Timmy feels, for someone his age without anyone prompting or schooling him, such active compassion," she said. "It is absolutely a part of him. He is a caretaker, a caretaker of everyone he meets."
Adams said moving to Arkansas has meant sacrifices for her family. She no longer can afford the gymnastic classes Timmy loved to take in Louisiana, but she has never heard him complain.
"He's such a great kid that he would say, 'Okay, we have to cut back on that, but I still get to go to Boys and Girls Club every day. Some kids don't get to do that,'" she said. "It's never, 'Oh, I don't get to do this.' Instead, it's 'here's what I get to do. How lucky am I?"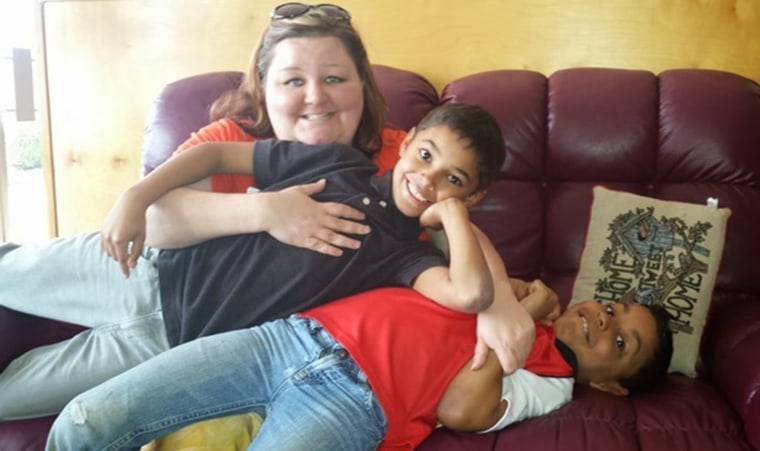 Timmy said he simply focuses on the blessings he has, like Antioch.
"We always have healthy food to rely on. There's fresh vegetables and oranges and bananas and apples," he said. The organization also allows him to do what he loves best: Helping those in need.
DONATE NOW: Support Matt's ride to help lift children around the world out of poverty
"It makes me feel good because I know that that families won't have to go without," he said. "It also gives me a good feeling when someone else can get something positive, too."
Follow TODAY.com writer Eun Kyung Kim on Twitter.