Boy George, famed in the 1980s as the lead singer of Culture Club, looks like a different person after a recent weight loss.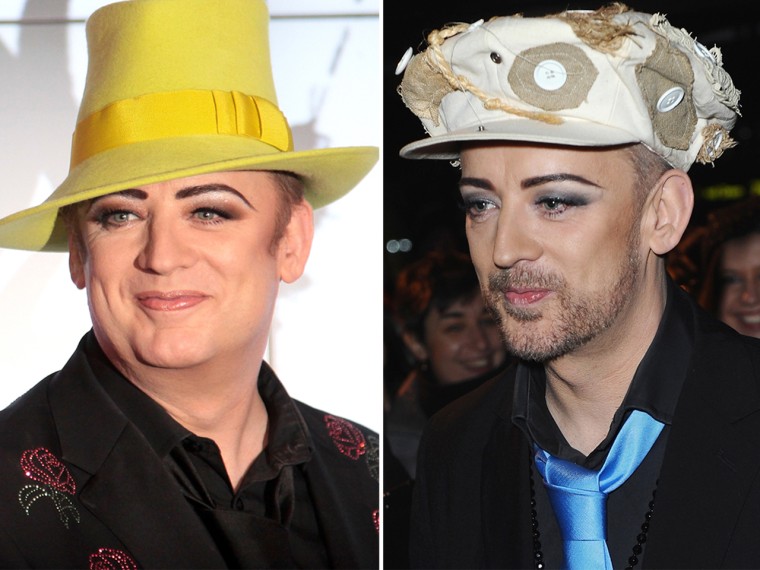 On Sunday, the singer, 51, tweeted a photo of himself looking remarkably slender, especially in the face. "Rock n roll Sunday," Boy George said in the tweet, which showed him dressed up for Britain's What's On Stage Awards.
When asked on Twitter how he lost the weight, the singer credited "portion control. 5 hour gaps between meals. No coffee or tea, except at meals. Water & fizzy water between meals! No bread, sugar." He says he's using nutritional therapist Amanda Freer's Freer Nutrition plan.
Boy George was attending the awards because the musical about his life, "Taboo," was honored as best off-West End musical.
Related content: