Buried by an avalanche in his own backyard, 8-year-old Phoenix Scoles-Coburn tried to clear the snow surrounding him after he failed to free his arms.
"I tried to lick and like, bite, my way out because I was too close together to get my hands out," he said Friday on TODAY.
Exactly a week earlier, he and his sister were playing outside their Montana home when they heard the loud rumble.
Read more about the avalanche at NBCMontana.com
"I looked back and the tree was wobbling, so I ran and the next thing I knew I was in the snow," he said.
Protected by an air pocket, Phoenix tried to work his way up to the surface until he exhausted himself by the effort. "Then I got so tired, I just fell asleep," he said.
Neighbors, meanwhile, frantically dug for an hour until they pulled the boy out. Phoenix spent the next several days in the hospital for various cuts, including a laceration to his spleen.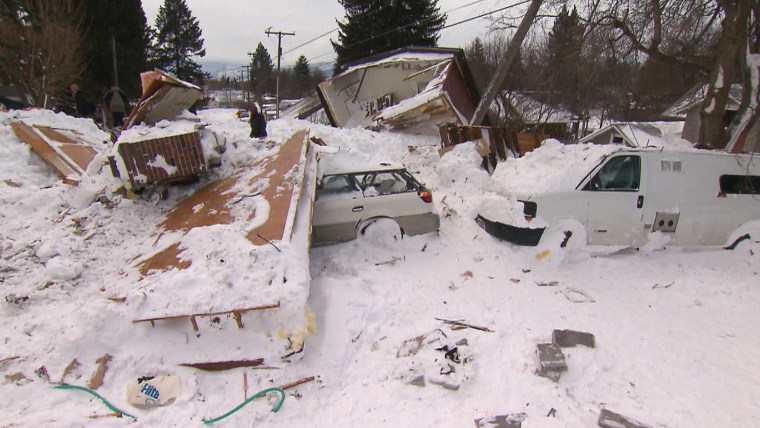 His 10-year-old sister, Coral Scoles-Coburn, remembers hearing the avalanche before seeing it.
"I heard a noise so I looked back at the mountain and our backyard, and I saw it coming down," she said. "It sort of looks like when you're making cookies or something, and you roll out this big-little string of dough, but connected to the mountain coming down."
The avalanche also injured the Scoles-Coburns' neighbors. Fred Allendorf and his wife, Michel Colville, were indoors when the avalanche ripped through their home. Rescuers dug the couple out but Colville later died from her injuries. Allendorf was hospitalized.
Coral managed the escape the avalanche unharmed. She said everything but her head and hands were covered by snow.
"My whole body was buried but my hands really weren't, so right after the avalanche, I basically just jumped up from where I was and all the snow fell off," she said.
After she freed herself, she said she ran to the front yard "because my mom was yelling our names."
The children's mother, Erin Scoles, also heard the avalanche first, seconds before the snow tumbled down the mountain and over her home.
"It sounded like an airplane crashing in my ears," she said.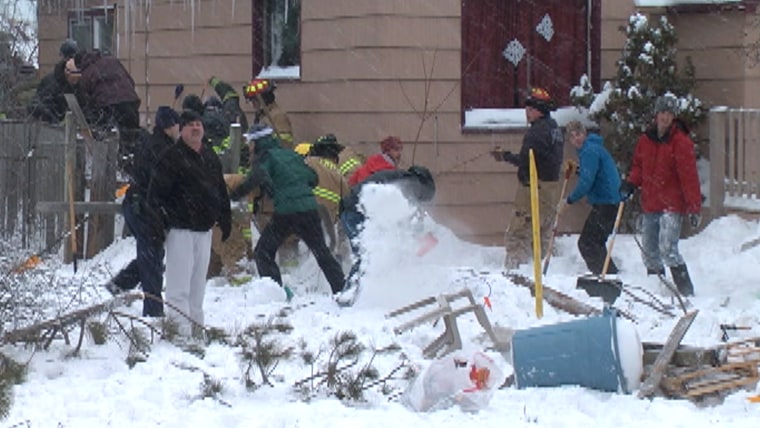 Frantically she ran outside looking for her children. Within seconds, neighbors came to her aid.
"I saw the avalanche come and hit them and then I couldn't see anything, and then I ran out the door and seriously, within 10 seconds, there was probably a dozen people with shovels," she said. "Then a minute later there were 50 people. It was amazing."
Authorities believe the avalanche was triggered by a snowboarder who made his way down Mount Jumbo, even though it is closed to the public.
Casey Greene, Scoles' fiance, said people need to remember the impact actions can have on a community. 
"If you're outside the designated ski area, you're in the backcountry. It doesn't matter if you can see houses," he said. "That's makes you feel safer (but) you need to realize you have to have the right education and tools to be out there and knowledge and the right moral and emotional strength to turn around If the conditions aren't good."