One Monday every month, anywhere from one to two dozen homeless women file into a sleek Boston salon. Hours later they emerge with more than beautifully coiffed hair, but something many of them thought they lost long ago: a sense of dignity.
Upon entering the Green Tangerine Salon and Spa, the ladies are offered warm smiles from the staff, and coffee and pastries from fancy trays. Some just get a cut and blow dry. Others get their hair relaxed or have their grays touched up. The tab for these services would run well into the hundreds for any other customer, but for these women it's on the house.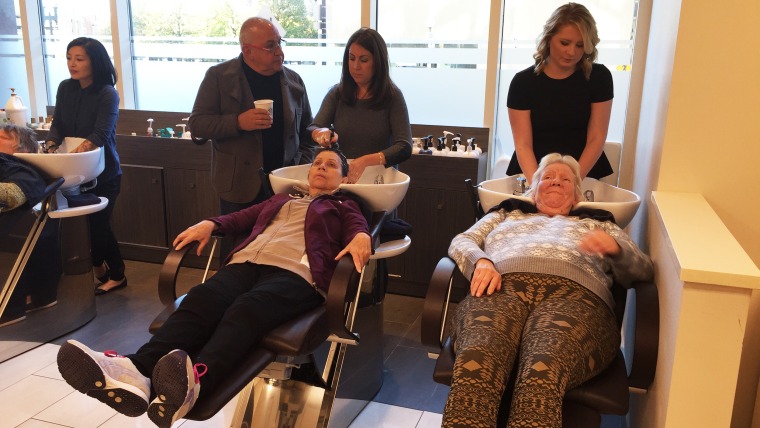 The experience can be an emotional one for the women, who often feel hesitant and intimidated when walking into the salon, said Elizabeth Keeley, executive director of the Women's Lunch Place, the day shelter that partners with the salon.
RELATED: Maryland woman spearheads push to get bras and feminine products to the homeless
"It's such a change from their daily lives," she told TODAY.com. She remembers one woman who couldn't stop crying the entire time she sat in the stylist's chair.
Keeley said the pampering the women get from the stylists, who volunteer their services on their days off, provides more than a mere beauty boost.
"It can transform a woman into feeling better about herself and feeling worthy about making new choices in her life," she said. "They really feel they're worthy, and that's an experience that, sadly, too many of our guests don't often feel."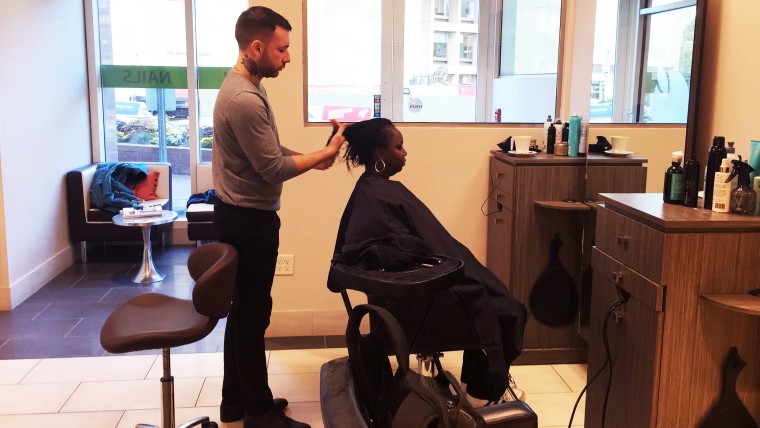 In a thank-you letter she wrote to Women's Lunch Place about her recent salon visit, a woman named Nilda said she got her hair done on a day she felt frustrated and sad about having to switch from one shelter to another.
RELATED: Police officer provides homeless family with shelter and food on his own dime
"For once in a very long time, I was able to forget about the world and feel good. It helped me to feel that I was still me. And then I can and will go on," the note read. "Thank you so much for this. You just don't know how important and good it was."
Salon owner Mike Barsamian said he's witnessed amazing transformations among those who have used the service in the year and a half his location has offered it.
"It's so uplifting to see these women come in, and then what they look like and what they feel like when they leave," he said. "It's like you donated a million dollars to somebody."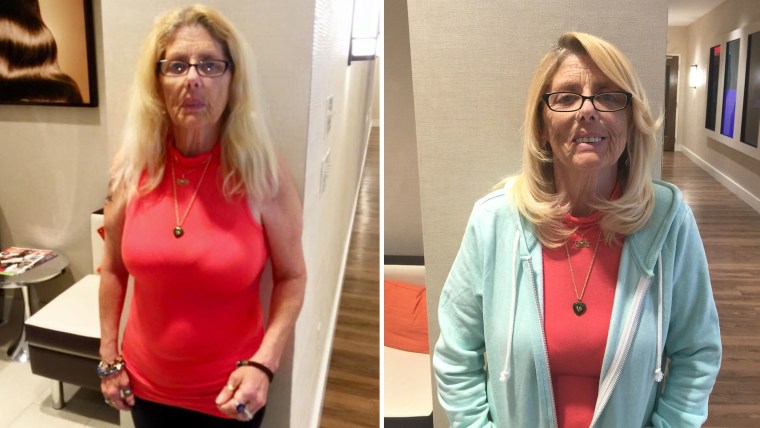 Salon director Louise Rusk attributes the change to the power of touch.
"No one ever touches these women from one week to the next, so when you can touch someone in a meaningful way, like through a shampoo or giving them a nice head massage and chatting with them, it makes them feel good," she said.
RELATED: Family turns reception into feast for the homeless after wedding is called off
The Green Tangerine is a 5,500 square-foot full-service salon located on the ground floor of the Sheraton Boston Hotel in the city's ritzy and historic Back Bay neighborhood. Initially, only the salon's junior stylists came in on the designated Mondays. Today, stylists of all levels are eager to volunteer, said Barsamian, who recently started getting calls from stylists of other salons — some from beyond city limits — interested in donating their time.
"The hairdressers don't want to get paid because they want to feel like they're giving back," he said.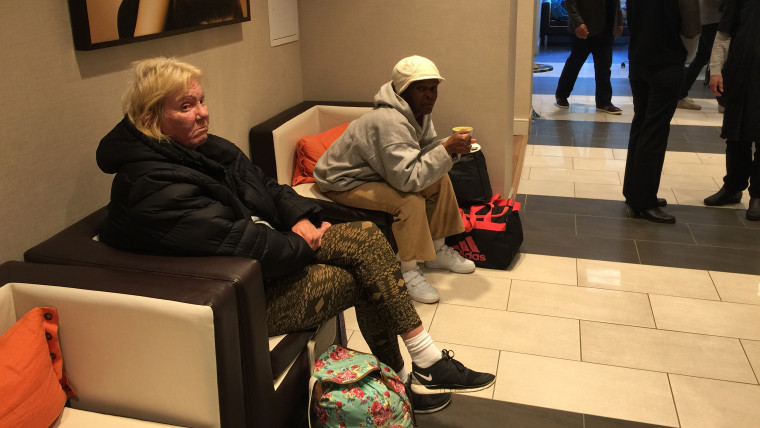 Stylist Brenna Clauson, who spent a year at the salon as an assistant, began working with homeless clients four months ago when she was promoted to working the floor.
RELATED: Police officer shares meal with homeless man: 'Nobody wants to eat alone'
"It's definitely something I wanted to be a part of," Clauson said. "It's my way of giving back for Boston. It's important to me."
She said the experience also has shifted her perspective about the homeless, whom she barely gave a second thought to previously.
But through conversations she's had while working with the women, Clauson said she's come to realize that "everyone has a story."
"Everyone got there a different way," she said. "It just kind of opens your eyes and makes you think twice before passing them in the street and judging them."
Follow TODAY.com writer Eun Kyung Kim on Twitter.