Colorado authorities recovered bodies of who they believe to be a pregnant woman and her two young daughters on the same day the father accused of killing them made his first court appearance.
Chris Watts, 33, made a brief appearance at a bond hearing in Greeley, Colorado, Thursday, just days after he appeared on local television to plead for his missing family's return.
The remains of Watt's 34-year-old wife, Shannann, who was 15 weeks pregnant, has since been recovered, authorities announced Thursday. The bodies of the couple's two daughters — Bella, 4, and Celeste, 3 — were discovered a short time after.
"This is the worst possible outcome that any of us can imagine," said Colorado Bureau of Investigation director John Camper at a press conference.
The remains of the three victims were found on the property of an oil and natural gas production company outside Denver where Chris Watts once worked, Camper said.
Local media reports, including one from an NBC affiliate, said Watts has confessed to killing his family.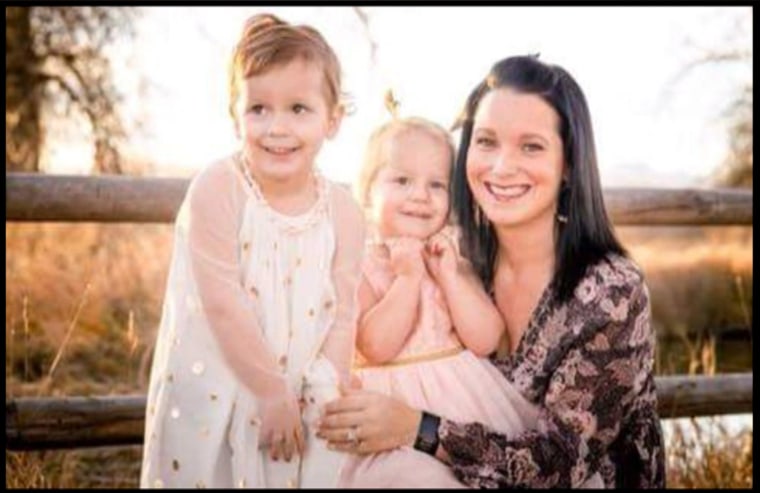 Detectives have not released details about the deaths, but say all three victims were killed at home. Authorities have not released a motive in the case. Chris Watts was taken into custody on Wednesday.
Shannann was dropped off at home around 2 a.m. Monday morning following a business trip, her husband has said on local television interviews. The couple had "an emotional conversation" and then he left for work around 5 a.m., he said.
Shannann's brother, Frankie Rzucek, said his sister was pregnant with a boy.
"I'm so distraught and in shock," he wrote in a Facebook post. "My blood is boiling and the pain and anger and sadness I have in my heart. Nothing absolutely nothing would get in my way of taking away his life like he did mine and my ENTIRE FAMILY."
Retired detective Jon Buehler said it's difficult to imagine the motivation for anyone who might murder young children.
"It puts him on a different scale," said Buehler, who 16 years ago investigated the disappearance of Laci Peterson, an 8-month-pregnant woman who was killed by her husband, Scott Peterson.
"You have to take into account, a guy like this is different than us," he told TODAY. "It's so foreign to our world."